Africa Must Do Better
February 17, 2018 @ 1:30 am

-

4:00 pm
Event Navigation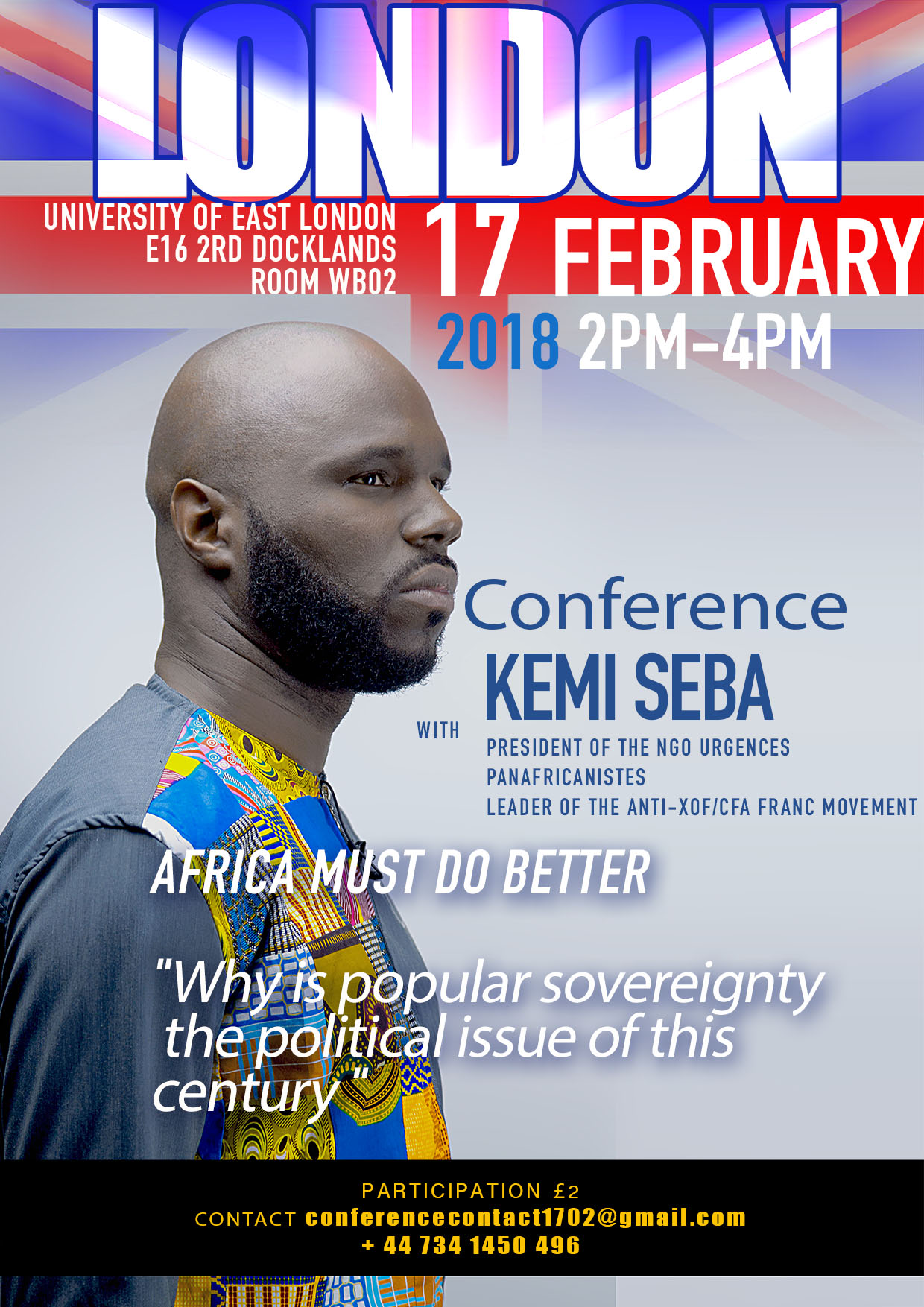 The event will about the sovereignty of the African people and its descendants worldwide, and the importance of mental & physical decolonization.
The aim is to raise awareness of what Africans can and must do for themselves. How they must use their intellect as their weapon and destroy the infested corrupted lifestyle the continent has been wrapped in for hundreds and hundreds of years, depriving generations of a better life. However this new generation is different, they want things to change, and this conference is for those concerned about the destiny of their continent and people.
Our main speaker
 is the initiator of the demonstrations against the CFA franc, geopolitical analyst and president of "Urgence Panafricaniste" 
Kemi Seba
.
We would greatly appreciate your presence, you sharing this information with as many people as you can.
Please RSVP here to book your seat.
Doors open at 1:30pm, the entry fee is £2 at the door.