AFRICAMP Weekend June 21st-23rd Countryside & Campfire Gathering of Drum Dance Food & Fun
June 21, 2019 @ 5:00 pm

-

June 23, 2019 @ 5:00 pm
---
Take the tube to Africamp this weekend!
Africamp is on all weekend but you can jump in for individual events (see separate event listing) if you don't fancy camping in the field in your tent with us for immersive experience where we bring Africa to the Beautiful East London/Essex countryside.
This meet up is for whole weekend and you can arrive anytime from from 5pm Friday eve and ends 5pm Sunday.
Bring your tent and camp in the beautiful fields and woodland with plenty on site if you feel like you want to wander and join other activities available ( Centre web link below).
Come and enjoy African food with us all working together to create a nurturing fun friendly environment for all to eat drum dance and sing and relax!
We are centred around a rural traditional Campfire outdoors (drumming is in the log cabin if weather is wet).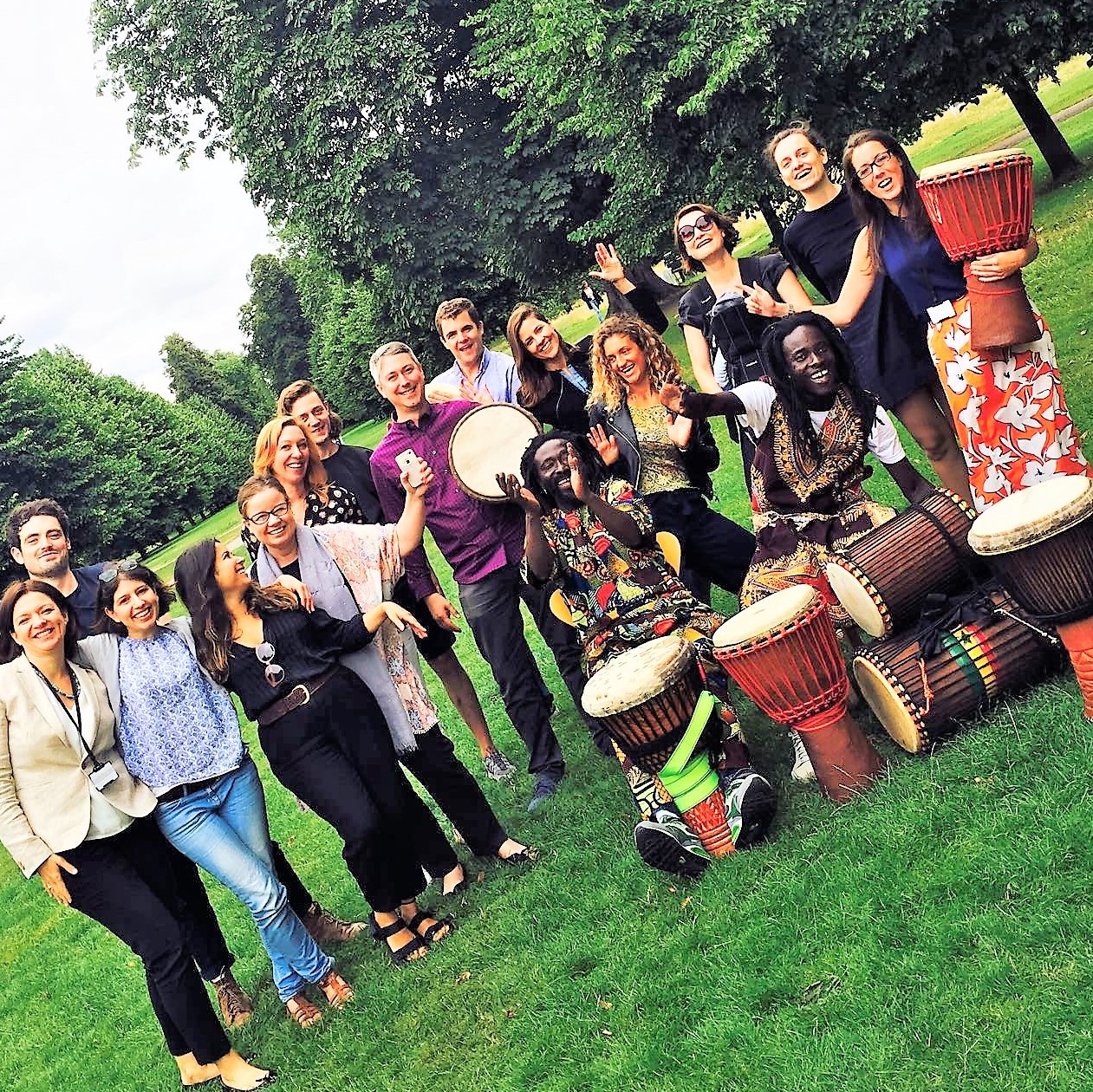 We will have djembe drumming and traditional African dance workshop every morning and afternoon for all levels to come try and enjoy! I supply drums but you can bring your own!
Join with us to experience traditional African lunch and supper followed by jamming and workshop style Djembe drumming chants and songs! and African dance for those who want to try out some grooves and moves! Ending with an Amazing Drummer performance!. We must finish all events by 9.45pm
Who is it for?
Anyone of any ability! Whether you're a complete beginner or more advanced. Come along to make new friends and meet others.Couples, families with children ( to get the most from workshops children over 6 is best) and single peple are all welcome.  Relax unwind and Imerse yourself in nature and get away from technology! As always coming together in a friendly uplifting co created environment!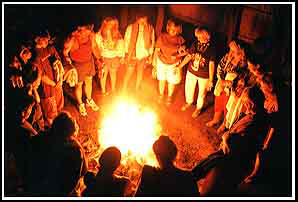 Whats provided/Included :
A whole stay pitch for your tent in field next to campfire and cabin showers and toilets.
We provide drums & percussion but you can also bring your own.
A choice of a traditional meat or veggie option African lunch and supper and water, tea or coffee drinks on a help yourself any time. A provided but self service breakfast provision will be available included too. And of course you can bring any food or snacks you want.Showers and toilet facilities and group dining and hang out and workshop cabin.
Things you need to know!
We ask that if you do bring your own alcohol that you drink responsibly and respectfully only. 
we have no dog policy.
Free child places!! One child per paying adult can come for free!
some Concession spaces available at 50% discount please message for details.
In the evenings it will be A campfire setting workshop in traditional drumming & Dance experience (experience inside cabin if weather wet minus fire!)
Plus jamming and performance by some of our amazing team of Traditional African drummers
Here's a link to the centre
https://www.lambourne-end.org.uk/
Hope to see you there for drum dance food & togetherness!