African History Month UK Network Conference
November 18, 2017 @ 12:30 pm

-

4:30 pm
Event Navigation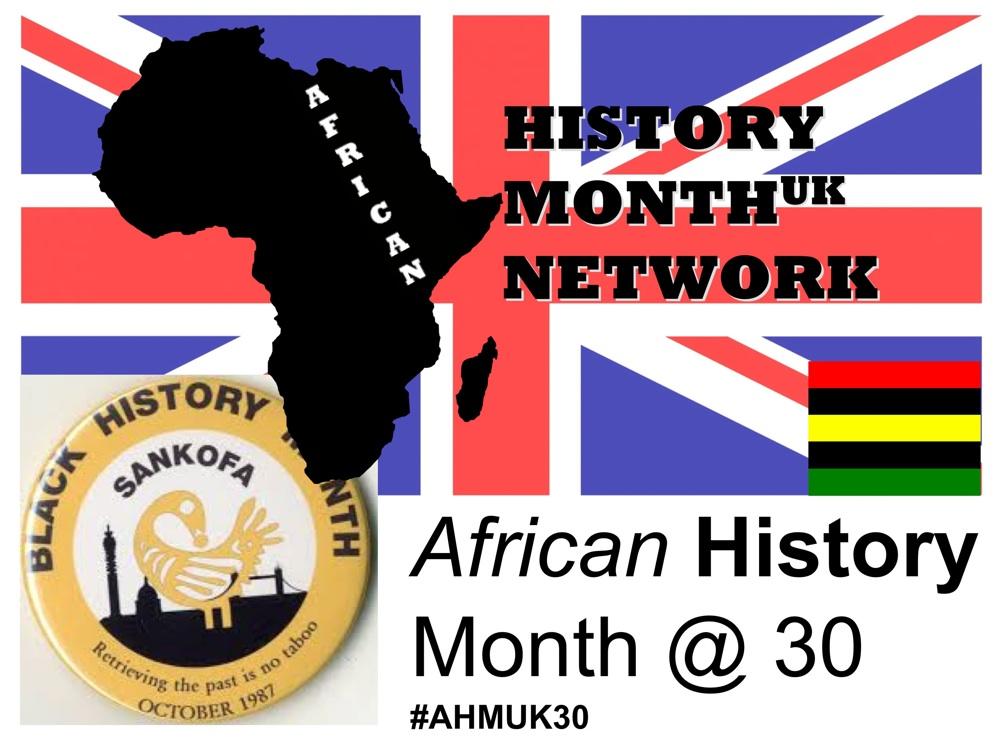 Interested in community African history programmes? Then you can't afford to miss this event, which we expect to be THE African History Month @ 30 event!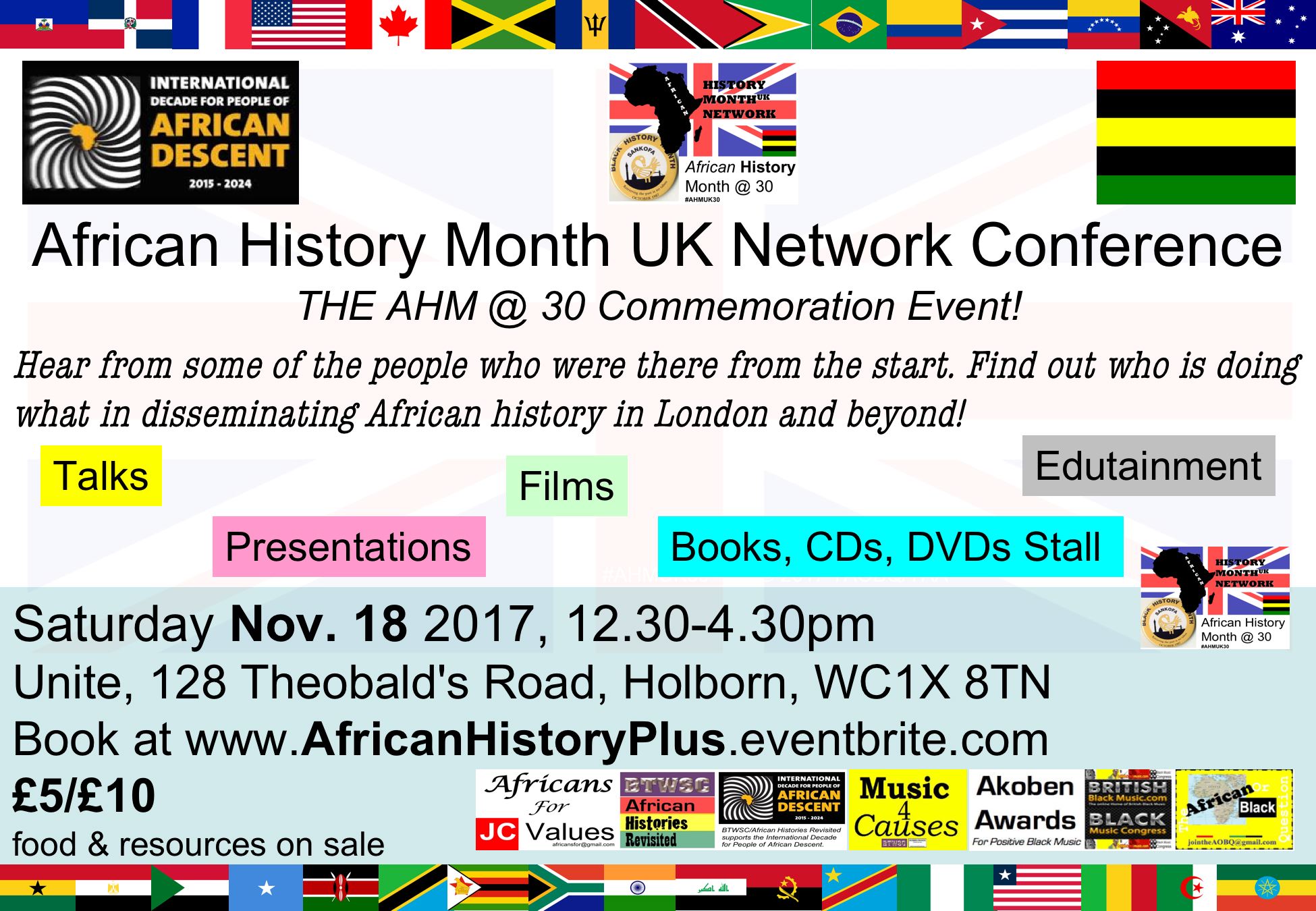 The event is for anyone interested in African history, especially:
+ history presenters, programmers, researchers, tutors
+ parents
+ teachers
+ youth workers & mentors
FIND OUT HOW BLACK HISTORY MONTH WAS INTRODUCED IN THE UK IN 1987, HEAR FROM SOME OF THOSE WHO WERE THERE FROM THE START, WHAT COMMUNITY HISTORIANS & GROUPS ARE DOING REGARDING DELIVERY OF AFRICAN HISTORY IN & OUT OF AFRICAN HISTORY MONTH AND IN LONDON AND BEYOND, HEAR HISTORY-FACING, EDUTAINMENT, IF YOU ARE A COMMUNITY HISTORIAN OR GROUP, HAVE YOU BOOKED TO ATTEND, AND RAISE AWARENESS OF WHAT YOU DO OR PLAN DOING?
Books, DVDs and food on sale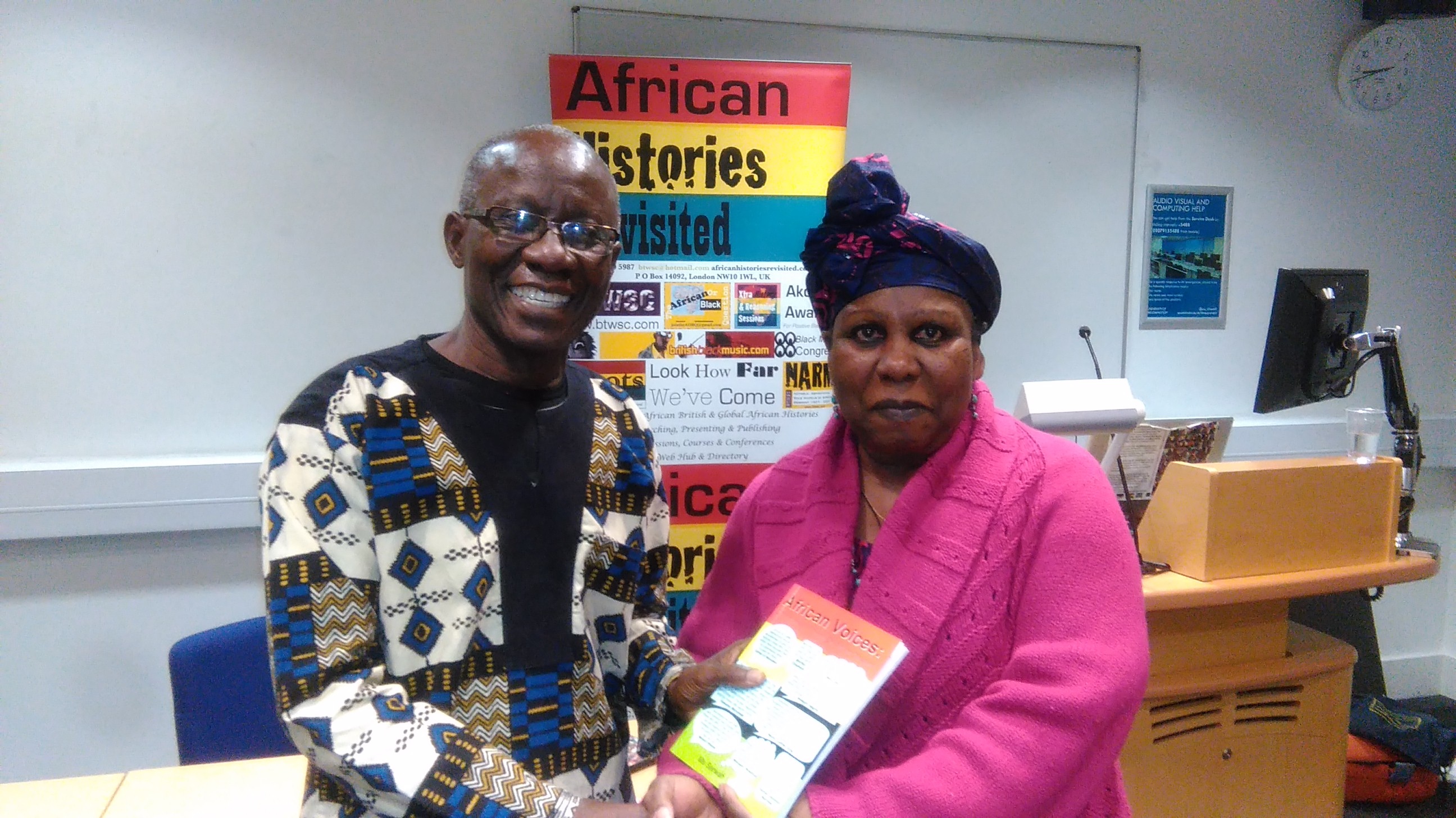 Ama Gueye presents 'African Voices: Quotations By People Of African Descent' to Addai Sebo
+ Find out how Black History Month was introduced in Britain, including contribution by some of those who were involved in the introduction 30 years ago
+ Hear about some of the programmes African history specialists will be delivering as part of African History Month @ 30
+ Improve your global African history knowledge base, and history's role in addressing UN's IDPAD (International Decade For People Of African Descent) initiative
+ Find out about the African Jubilee Year Declaration and its role in the introduction of Black History Month 30 yeas ago
+ Find out the hubs for discovering where African History events are happening in and out of the Month
Organised by BTWSC/African Histories Revisited/Akoben Awards in association with the various community history organisations listed above.
Also check out www.BBM.eventbrite.com for music related, www.HarrowBHM.eventbrite.com and www.AfricanHistoryPlus.eventbrite.com for history and community events.