Afrochella and New Year's Ghana
December 27, 2019

-

January 3, 2020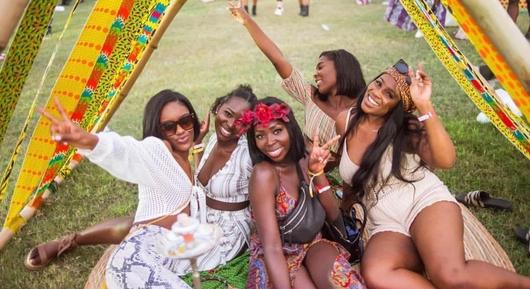 ARE YOU READY FOR AN AMAZING EXPERIENCE IN GHANA, WEST AFRICA!?
The annual international trip for 2019 will be in… Ghana! Urban Events Global would like to invite you on our annual international trip for New Years! The Urban Events Global annual trip provides you with an opportunity to connect with each other and network over a weekend that includes luxury accommodations, meals, drinks, and all the parties and cultural experiences you can handle.

TOUR AGENDA
DAY 1
FRIDAY, DECEMBER 27TH 2019
Arrive in Accra today. Welcome to Ghana!!! Enjoy the beautiful hotel and rest up! Tonight is the welcome dinner where we will enjoy Ghanaian cuisine and cocktails and get to know one another.
Dinner: Our reservations are at 9 pm (21:00 hrs).
DAY 2
SATURDAY, DECEMBER 28TH 2019
Today we will head to Afrochella!!! Free entry included in your package! (VIP tickets for the first 60 guests)
DAY 3
SUNDAY, DECEMBER 29TH 2019
Today we will head to Cape Coast. We'll visit Elmina Castle, Kakum National Park, and have lunch/dinner on the beach!
DAY 4
MONDAY, DECEMBER 30TH 2019
Today will be filled with various cultural experiences, including a visit to the Makola Market.
DAY 5
TUESDAY, DECEMBER 31ST 2019
New Years Eve! We'll start the day by visiting the W.E.B. DuBois Centre in Accra, head to the Accra Arts Center and finish up with fireworks on the beach!
DAY 6
WEDNESDAY, JANUARY 1ST 2020
Have you heard of Slow Foods Ghana!? If not, you'll learn today!
DAY 7
THURSDAY, JANUARY 2ND 2020
Free time to shop, go on excursions and/or relax!
DAY 8
FRIDAY, JANUARY 3RD 2020
Enjoy your last day in Ghana, and let's head to the airport!
*The agenda is subject to change… with that being said, of course, we'll be enjoying the nightlife daily; no need to post that on the daily agenda!