Anna Mudeka at Equator Festival/Women of The World/Kings Place
October 21, 2017 @ 5:00 pm

-

6:00 pm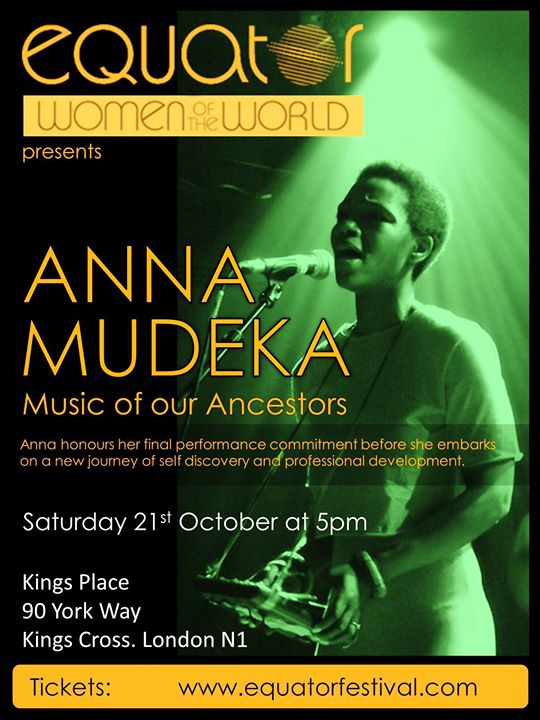 Anna Mudeka is proud to have been selected to play her ancestral music in one of London's most prestigious venues for the wonderful Women of the World festival organised by Equator Festival.
Raised to the sound of her grandmother's song and drum, Zimbabwean vocalist and Mbira virtuoso, Anna Mudeka was quick to adopt the Mbira Dzavadzimu, an ancient thumb piano variously known as a Likembe, Kalimba or in Mozambique, Nyunga Nyunga.
Over a thousand years old, the Mbira represents an essential element of sub-Saharan identity. With an utterly unique sound that pierces the soul with clarity and beauty, it evokes the spirituality of her ancestry with sacred and celebratory rhythms alike.
Anna's powerful vocals and instrumental artistry bring alive the rich musical tradition of Zimbabwe in a show that is soothing, uplifting and educational in equal measures.