August 23: Marcus Garvey And The Significance Of August Within Global African History
August 24, 2018 @ 6:00 pm

-

7:30 pm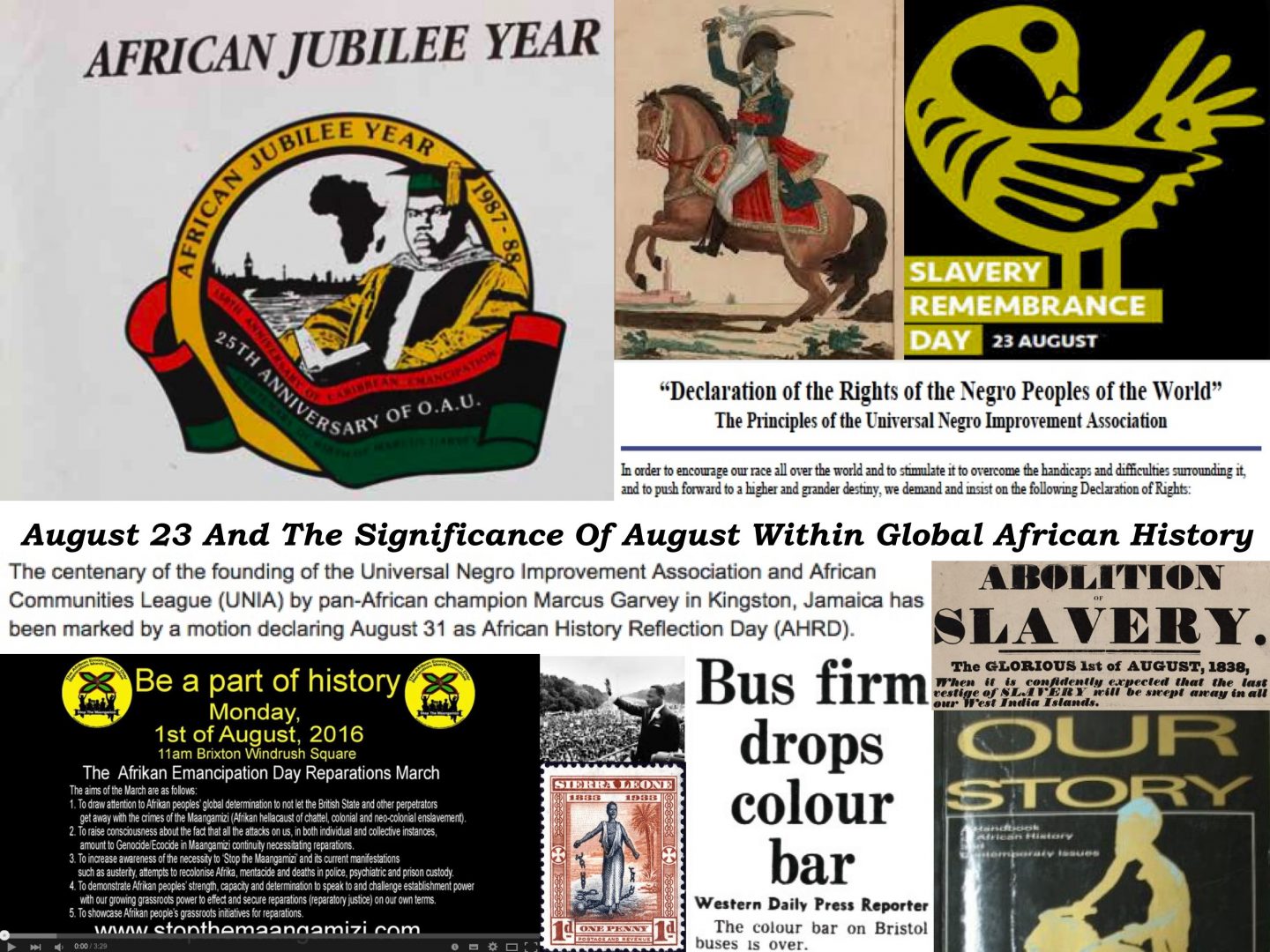 History consultant Kwaku leads this audio-visual presentation marking African Jubilee Year 1987-88 @ 30 and International Day Of African Resistance Against Enslavement.
August 23 marks what's known in Britain as Slavery Memorial Day or Slavery Remembrance Day', and which UNESCO, the initiator of the Day, calls the International Day For The Remembrance Of The Slave Trade And Its Abolition.
Bearing in mind the reason why August 23 was chosen, Kwakuadvocates the use of an alternative terminology: International Day Of African Resistance Against Enslavement. In this short, interactive presentation, he breaks down the history which led UNESCO to this date, which was adopted by Britain in 2007 to commemorate the trafficking of Africans and its abolition.
Kwaku provides succinct background and an alternative to the prevalent Wilberfest narrative. The focus is on African AGENCY not VICTIMHOOD. Additionally, he posits that marking August 23 should not be solely focused on enslavement, by highlighting a number of key global African historical events that happened in August.
We'll also explore several Marcus Garvey-related August moments, including why some pan-Africanists call August Mosiah month. Check www.AfricanHistoryPlus.eventbrite.comfor other Garvey and Africa Jubilee Year 1987-88 @ 30 events.
This event is aimed at an inter-generational audience.