BIGGA FISH NHC 2018 CARNIVAL SUNDAY PACKAGES
August 26, 2018 @ 10:00 am

-

8:00 pm
Event Navigation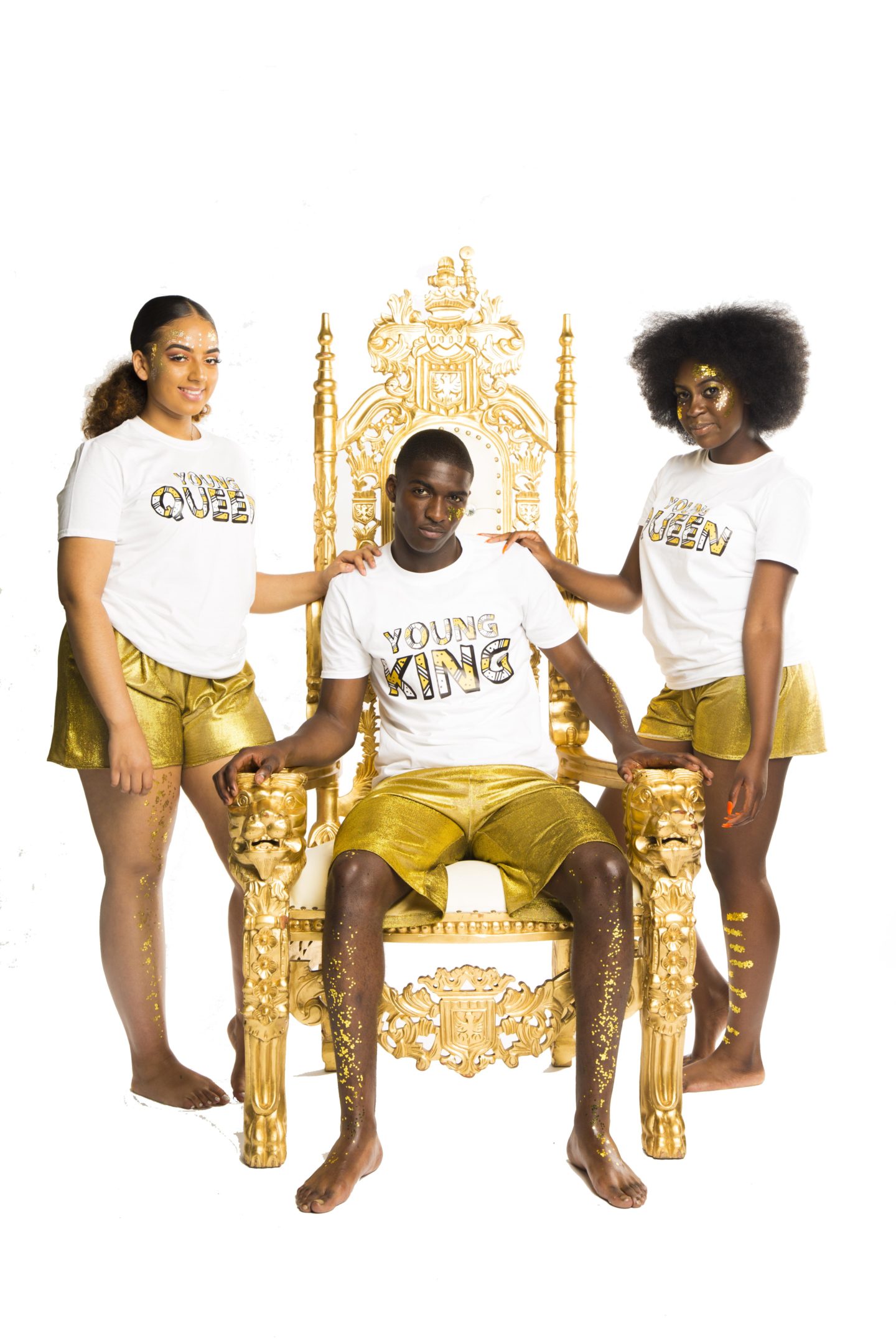 NOTTING HILL CARNIVAL 2018 is fast-approaching and we want to make this carnival our biggest ever, this year we will bringing out our famous Bigga Fish float and inviting 200 of you to get dressed up in our custom designed costumes.
We want you to celebrate life as young kings and queens and have taken inspiration from 2017's movie Blockbuster Black Panther:
YOUNG KINGS & QUEENS X WAKANDA 
Come party with us and experience carnival like never before! This year we bring you 4 options!
Spaces are limited and based on a first come, first serve basis! Secure your place on the road now!!
OPTION 1 – FIRST RELEASE FUNMAS T-SHIRT PACKAGE SUNDAY ONLY: 
• EXCLUSIVE BIGGA FISH FUN MAS T-SHIRT & WRISTBAND
• WAKANDA FOREVER COSTUME & ACCESSORIES KIT
• CARIBBEAN BREAKFAST & LIGHT LUNCH
• UNLIMITED WATER
• TOILET ACCESS AT ALL TIMES
• PROFESSIONAL MEDIA CREW TO CAPTURE EVERY MOMENT
• QUALIFIED SECURITY, STEWARDS, ROPE CORDON AND FIRST-AIDERS
• CARNIVAL GOODY BAG
• UNLIMITED BODY GLITTER & BODY PAINT 
• MUSIC PROVIDED BY THE BIGGEST AND BADDEST DJ'S + SPECIAL GUESTS
• STRAIGHT VYBES
OPTION 2 – FIRST RELEASE LONDON STREET TEAM COSTUME PACKAGE: 
• CARNIVAL SUNDAY DAY PASS & WRISTBAND
• WAKANDA FOREVER COSTUME & ACCESSORIES KIT
• CARIBBEAN BREAKFAST & LIGHT LUNCH
• UNLIMITED WATER
• TOILET ACCESS AT ALL TIMES
• PROFESSIONAL MEDIA CREW TO CAPTURE EVERY MOMENT
• QUALIFIED SECURITY, STEWARDS, ROPE CORDON AND FIRST-AIDERS
• CARNIVAL GOODY BAG
• UNLIMITED BODY GLITTER & BODY PAINT 
• MUSIC PROVIDED BY THE BIGGEST AND BADDEST DJ'S + SPECIAL GUESTS
• STRAIGHT VYBES
OPTION 3 FIRST RELEASE BIRMINGHAM STREET TEAM RESIDENTIAL PACKAGE: 
• RETURN TRIP TO LONDON
• ONE NIGHTS STAY IN WEST LONDON ACCOMODATION
• CARNIVAL SUNDAY DAY PASS & WRISTBAND
• WAKANDA FOREVER COSTUME & ACCESSORIES KIT
• CARIBBEAN BREAKFAST & LIGHT LUNCH
• UNLIMITED WATER
• TOILET ACCESS AT ALL TIMES
• PROFESSIONAL MEDIA CREW TO CAPTURE EVERY MOMENT
• QUALIFIED SECURITY, STEWARDS, ROPE CORDON AND FIRST-AIDERS
• CARNIVAL GOODY BAG
• UNLIMITED BODY GLITTER & BODY PAINT 
• MUSIC PROVIDED BY THE BIGGEST AND BADDEST DJ'S + SPECIAL GUESTS
• STRAIGHT VYBES
OPTION 4 FIRST RELEASE MANCHESTER STREET TEAM RESIDENTIAL PACKAGE : 
• RETURN TRIP TO LONDON
• ONE NIGHTS STAY IN WEST LONDON ACCOMODATION
• CARNIVAL SUNDAY DAY PASS & WRISTBAND
• WAKANDA FOREVER COSTUME & ACCESSORIES KIT
• CARIBBEAN BREAKFAST & LIGHT LUNCH
• UNLIMITED WATER
• TOILET ACCESS AT ALL TIMES
• PROFESSIONAL MEDIA CREW TO CAPTURE EVERY MOMENT
• QUALIFIED SECURITY, STEWARDS, ROPE CORDON AND FIRST-AIDERS
• CARNIVAL GOODY BAG
• UNLIMITED BODY GLITTER & BODY PAINT 
• MUSIC PROVIDED BY THE BIGGEST AND BADDEST DJ'S + SPECIAL GUESTS
• STRAIGHT VYBES