Black African History&Future Months Free Community Events: Hypertension Vs You By Dr Anthony Egboh
December 19, 2017 @ 7:00 pm

-

9:00 pm
Event Navigation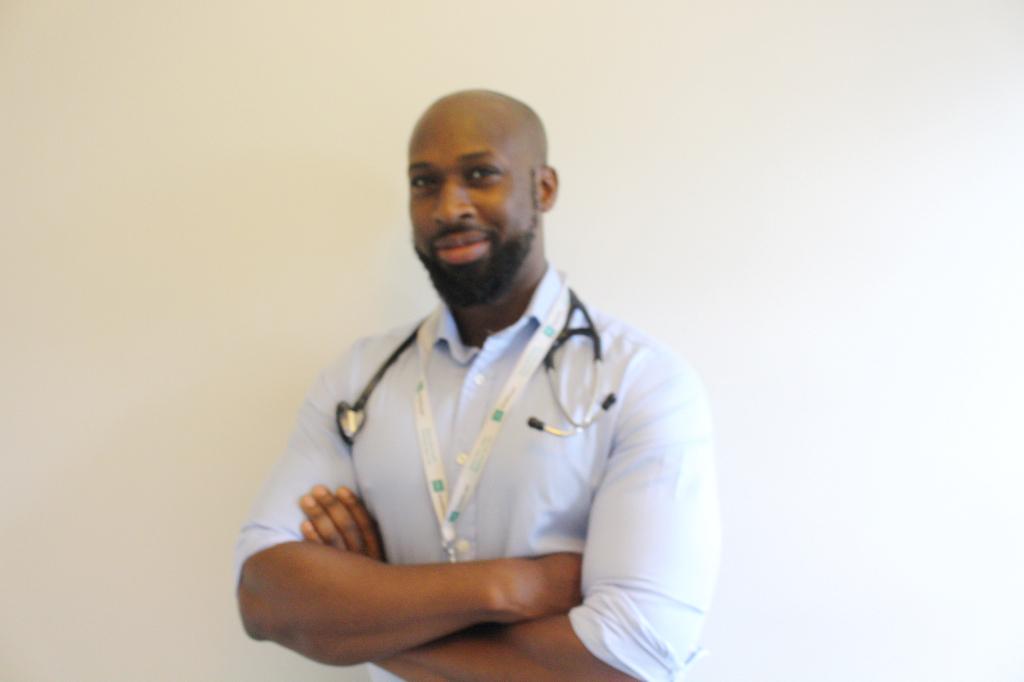 You are very welcome to 'Hypertension Vs You'- a FREE community development for health talk and mature open discussion forum on hypertension (High blood-pressure) interactively with Dr Anthony Egboh a local Lewisham Borough based doctor of African descent. Dr Anthony Egboh is a London-born General Practitioner (GP), with years of experience in family health. He has active interests in health and well-being for families, both in the local and global community. Currently, he works closely with mywaffl (health app) and writes monthly health blogs. 

This health event is open to all communities-people from all places, races and faces but most especially black African and Caribbean people. The UK British NHS says:
If you're African or African Caribbean and you live in the UK, you're more likely than people from other cultures to have certain health conditions, including high blood pressure (hypertension), diabetes and prostate cancer.
This is also the case for some mixed-race people of African or African Caribbean descent.
Experts aren't sure why these conditions are more common in people of African and African Caribbean origin, but they think it may be linked to diet, lifestyle and different ways of storing fat in the body. 
Time: 7pm – 9pm
followed by unlimited community health networking over Christmas Party Snacks and tea in reception.
Venue Address:
Dek Catford, 5th Floor, Catford Town Hall (Opposite Catford Library/Lawrence House after Catford Theatre), Catford Road, London SE6 4RU. Nearest Train Stations: Catford and Catford Bridge. Buses: 47,75,136,171,185,202,208

This Very Special Exclusive Set of Black African History&Future Months Free Community Events Are In Positive Support and Agape Love To the independent Deptford and New Cross Community Health Forum 
+ Community Parents A.P.P (Adults and Privileged Parents) Network who since February 2016 have been consistently gathering to raise awareness on the basic negative to positive British London youth culture with free adult education social health workshops every 3rd Friday of each month.
Supported By:
Mr Karrl Williamson-Lewis (Founder&CEO, InYourBorough.com) – Fardah (Fathers Barbers Deptford) – Lewisham Black B.E.E.T (Business/Education/Entrepreneurship/Training) – Chief Bakery West Norwood – Nicky African Foods Store 142 New Cross Road – Mama Opokuaah (Founder&CEO, JonnyAndFriends4Autism Charity)- One-delivery.co.uk – Sydenham&Beyond- Streamstar – Light of The World FC For Communities & Disciple-Samuel Ikechukwu Georgewill – Local Community Service Chaplain
Please join us to better understand the different practical things we can all do in the community to reduce the high amount of black people suffering from hypertension especially with black men being highest on the risk list. Dr Anthony Egboh will be available for questions and answers from the event start to the event finish for the overall practical objective that by taking practical measures, we will all together help save lives.
This Community Health Talk  is an exclusive end of 2017 (Transformation Year) part of the Lewisham Emergency BME Forum series of Black African History&Future Months Free Community Events by Light of The World FC For Communities & Disciple-Samuel Ikechukwu Georgewill. The aim is for us all to participate, appreciate and celebrate the blessed and unsung richness of all people of African descent.
This is also an after-work evening Christmas celebration event passionately supported in positive free care partnership by Mama Opokuaah and her JonnyAndFriendsForAutism Charity which provides advocacy against stigma, information, advice and support for young people, adults and their families affected by special needs, especially autism.
Book your free events here on eventbrite.co.uk. To sing, dance, donate money/food/resources or positively volunteer please email in writing to: lightoftheworldfc@gmail.com
and then contact 07572 648 923 – PLEASE TEXT IF NO ANSWER 3TIMES
Search online facebook, www.inyourborough.com, YouTube, Google Plus and online platforms
Follow our community-driven development and Good News Community Business News Blogs on via the weblink below:
https://plus.google.com/communities/114193905887802758352/stream/3042141d-cfca-4b17-83e0-6b5849d3245d