Black Book Festival 2020 Online
September 12, 2020
Event Navigation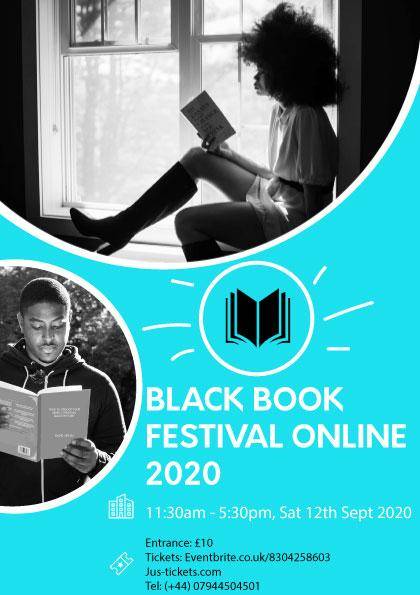 Black Book Festival Online – 12th September 2020
The Black Book Festival is a celebration and showcase of African-Caribbean writing and global Black writing in general.
This is an event that presents the work of old and new writers, publishers, booksellers and artists.
We have a rich and comprehensive programme of talks, video, film and presentations that will cover many areas of the Black book industry that includes writing, publishing, distribution and working in the publishing industry.
Featured Authors
 Professor Kehinde Andrews Back to Black: Black Radicalism for the 21st Century
 Reni K. Amayo Daughters of Nri
 Sandra Agard Harriet Tubman: A Journey to Freedom
 Robin Walker When We Ruled
 Pamela R. Haynes Loving the Brothers
 David Simon How to Unlock Your Child's Genius
 Derek Owusu That Reminds Me
International Speakers:
Donna Gray Banks (US)
Vanesse Lloyd-Svamgati (US)
Nancy Adimora (Harper Collins/UK)