Black History Month – Black Beauty vs a Colourist Society
October 3, 2017 @ 6:30 pm

-

9:00 pm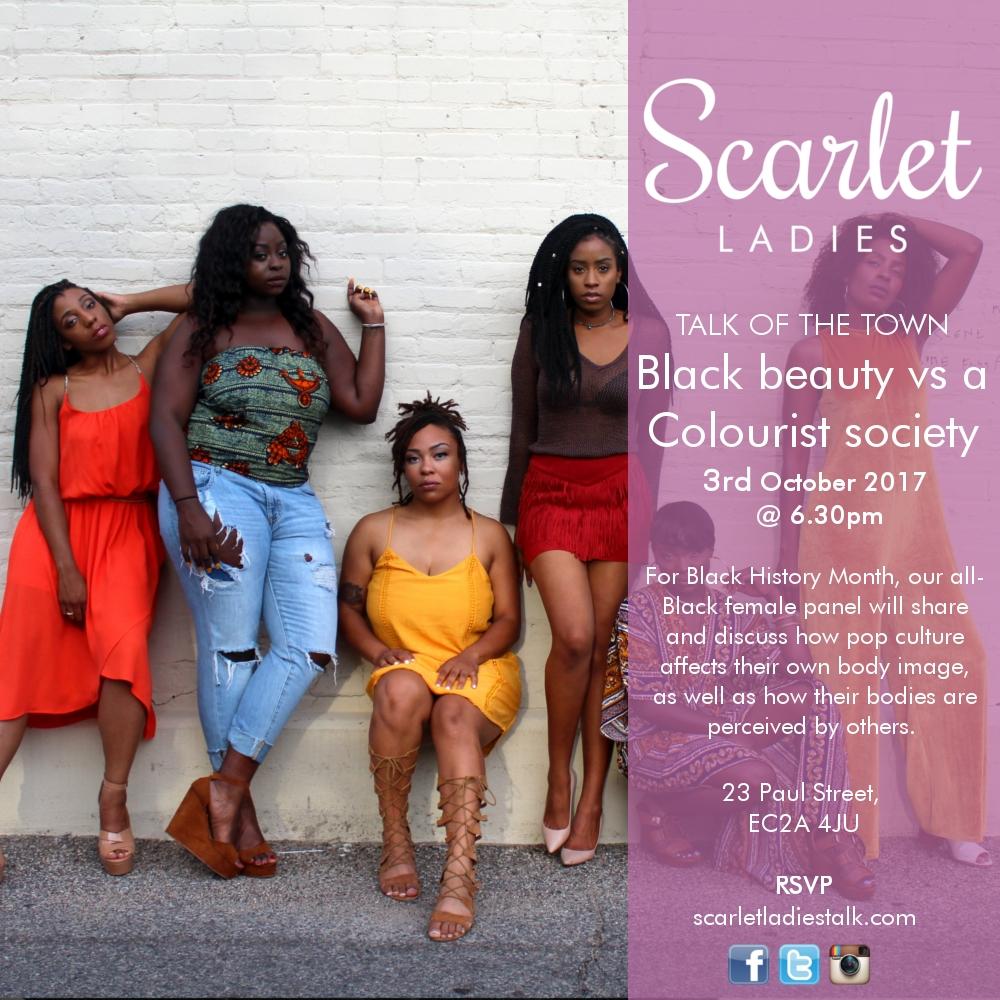 Black History Month – Black Beauty vs a Colourist Society
"Black women are not given the right to display, share, or present our bodies how we please. … We're always stuck between denying our sexuality to remain respectable or embracing our sexuality…and yes…being the hoes society tells us we already are." ~ Ashleigh Shackleford
A controversial article in Psychology Today claimed that black women are "less physically attractive than non-black women". Of course, it sparked outrage – but is it a fair reflection of popular opinion in the UK? Channel 4's "Is Love Racist" documentary recently showed an overwhelming preference for "whiteness". Colourism is a known phenomenon in the black community, fuelling a multi billion pound skin lightening industry. And with women of colour already underrepresented in the media, the numbers thin out even further with the increase of melanin. 
For Black History Month, our all-Black panel will share and discuss how pop culture affects their own body image, as well as how their bodies are perceived by others. Between hypersexualisation and the label of 'angry black woman', it seems there's no right way to be black – and little space for those black women  who want to challenge sexual stigma and shame within both the black community as well as society at large.
Women of all ethnic backgrounds are invited to join us for our black women's panel to explore the prejudices and perceptions that black women face – and what we, as a society, can do to be better allies for black women.
We will start off the evening in our gorgeous Reserve behind the bookshelf and might just head into the stunning basement bar later on if the mood takes us there.