Black History: The Secrets of Tracing African Ancestors
September 25, 2018 @ 6:30 am

-

8:00 pm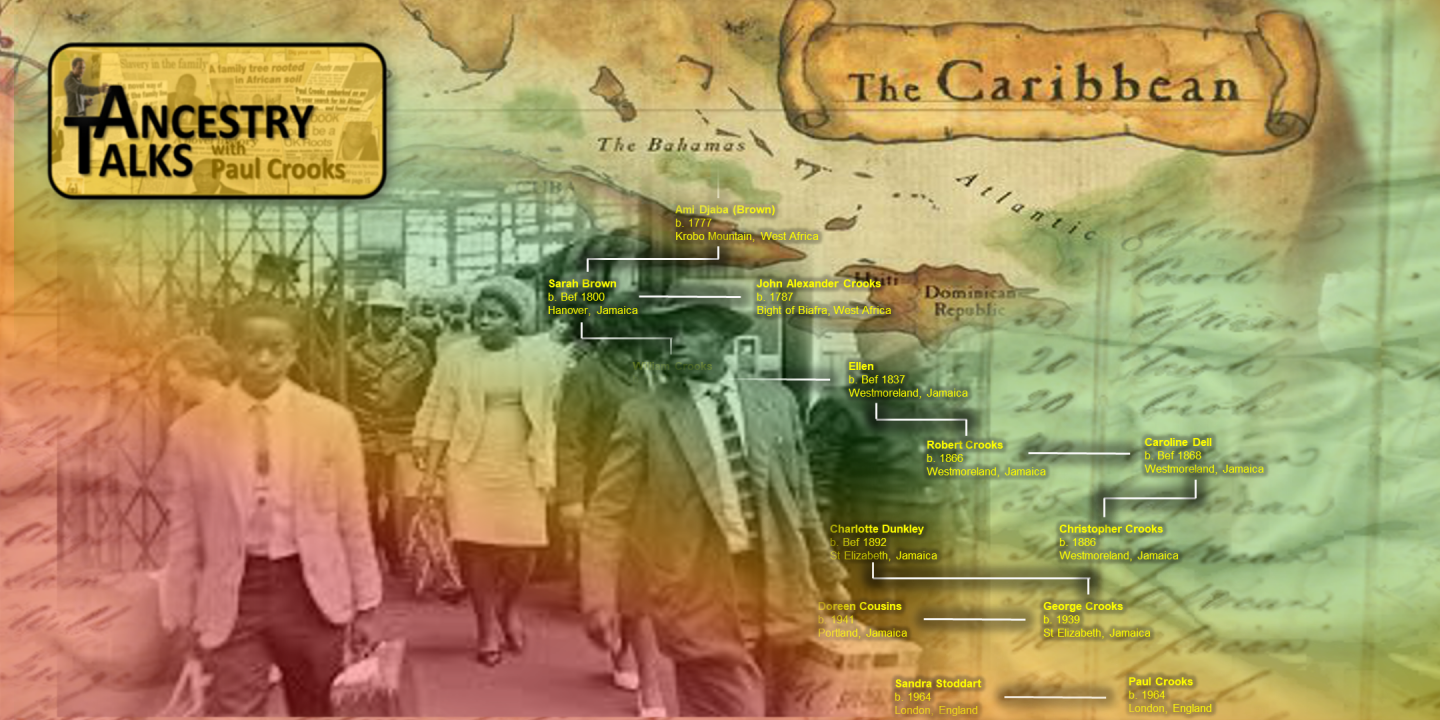 Want to extend your family tree? Struggling to reach ancestors who lived before the birth of your grandparents?
Paul Crooks (author and trailblazing genealogist with a specialist interest in Black history) will reveal his top tips to get you started. This talk will cover records specific to African Caribbean research as well as other materials of more general interest to the children of The Windrush Generation. Some guidance will be given on extending your research to islands in the Caribbean.
There are many ways to engage with Windrush Generation family history. Over the last few years, a wealth of resource material has been made available for tracing family history beyond The Windrush Generation. There are a number of sources which possibly will help point you in the right direction.
Climbing your family tree can strengthen your family relationships as you preserve memories, stories, and photos, and learn how to put flesh back on the bones of your ancestors.
Come and claim your legacy! You will come to understand yourself better as you embark on this remarkable and personal journey.
Paul Crooks traced his African forebears enslaved on a sugar plantation in Jamaica, 200 years ago.