BLACK.. IN COLOUR
October 20, 2017 @ 7:30 pm
Event Navigation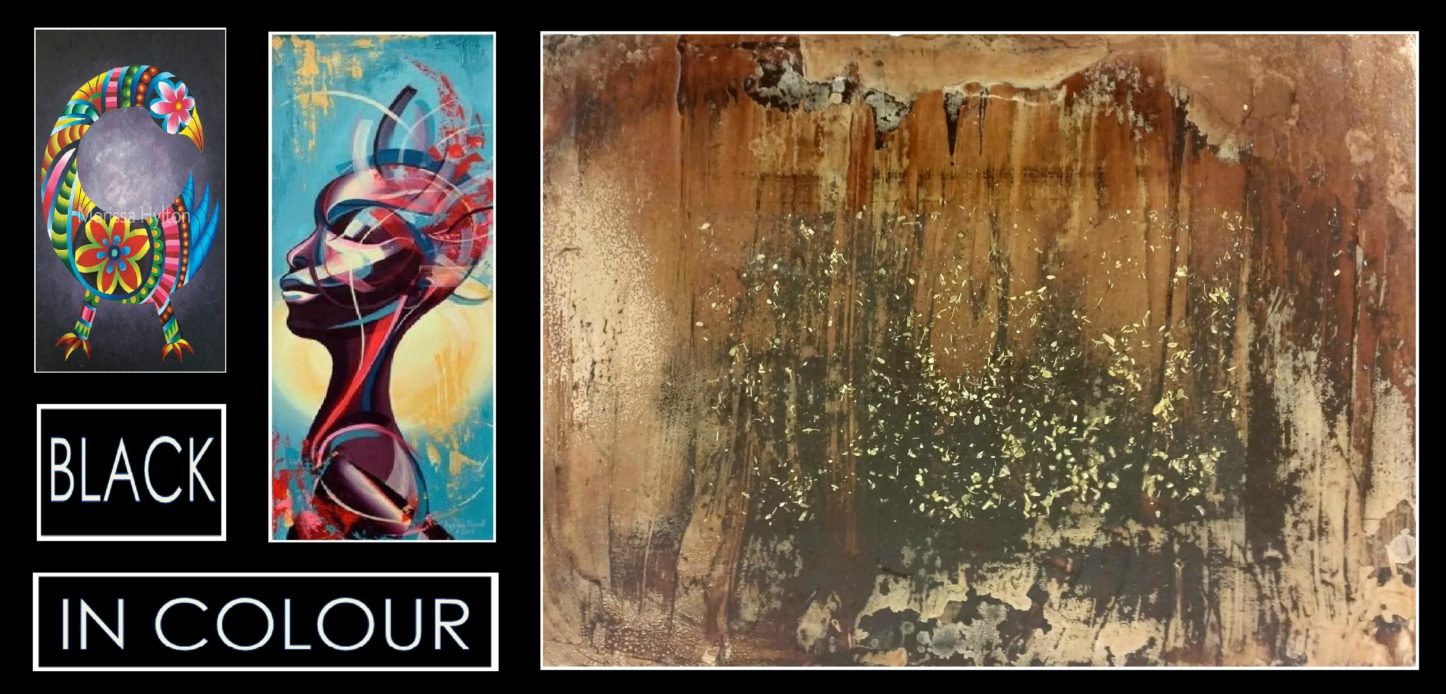 Black..In Colour
Presents a contemporary art exhibition for Black History Month 2017.
Black contemporary art is often defined by those who do not produce the work or value the culture from which it is borne.
As well as providing a platform for local practitioners, Black In Colour aims to showcase artists of colour whose works engage with black visual art as a mutable concept; a collapsing of the boundaries that define representations of blackness, a bringing together of the past, present and future meditations on what the artists consider blackness to be, and what it can become.
©Ronnie McGrath, Zenubian Store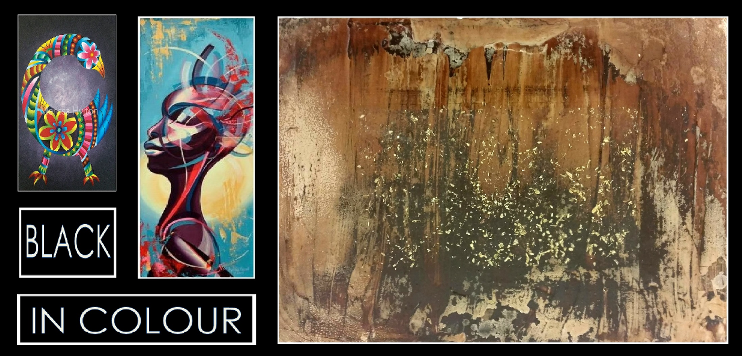 Image credits: Merissa Hylton, Ayesha's Arthouse, Geoffrey Chambers

OPENING TIMES:
Opening night:
Friday 20th October – 7.30pm to 9.30pm
Saturday 21st – 10.30am – 5.30pm
Sunday 22nd – 12 noon – 5pm
Monday 23rd – 10.30am – 5.30pm
Tuesday 24th – 10.30am – 5.30pm
Wednesday 25th – 10.30am – 5.30pm
Thursday 26th – 10.30am – 5.30pm
Friday 27th – 10.30am – 5.30pm
Saturday 28th – 10.30am to 9.30pm
Sunday 29th – 12 noon to 5pm
TRANSPORT LINKS:

Hither Green station via Cannon Street
Ladywell station via London Bridge
Lewisham station & DLR link

Buses 225 & 181
FACILITATED AND ORGANIZED BY:
A former musician, Ronnie McGrath is a founding member of the cultural musical group The London Afro Blok, who toured Europe, performed for the Queen and opened the Commonwealth Games in British Columbia, Canada. He has exhibited his art throughout London and published paintings in Callaloo: Journal of African American Arts and Letters. As a writer and poet Ronnie has published work in various anthologies: IC3 Penguin Book of New Black Writing in Britain, Black Lives Have Always Mattered, a collection of essays, poems and personal narratives, a novel, On The Verge of Losing It and Data Trace, a collection of his innovative poetry. A former course Director of Creative Writing at University of the Arts London, Ronnie currently teaches Creative Writing at Imperial College London.
Michelle Morden is a local entrepreneur who, amongst other community interests, champions the arts, supporting local artists in reaching an appreciative audience, and facilitating access to art in its various forms to her customers & community. Her desire here is to facilitate the younger generations' connection with the works and the cultural heritage that surrounds them, and hopefully inspire a few to express their own soul expressions with no boundaries through art.