Black Lives: George Padmore: PanAfricanism in Somers Town
October 29, 2020 @ 6:00 pm

-

7:20 pm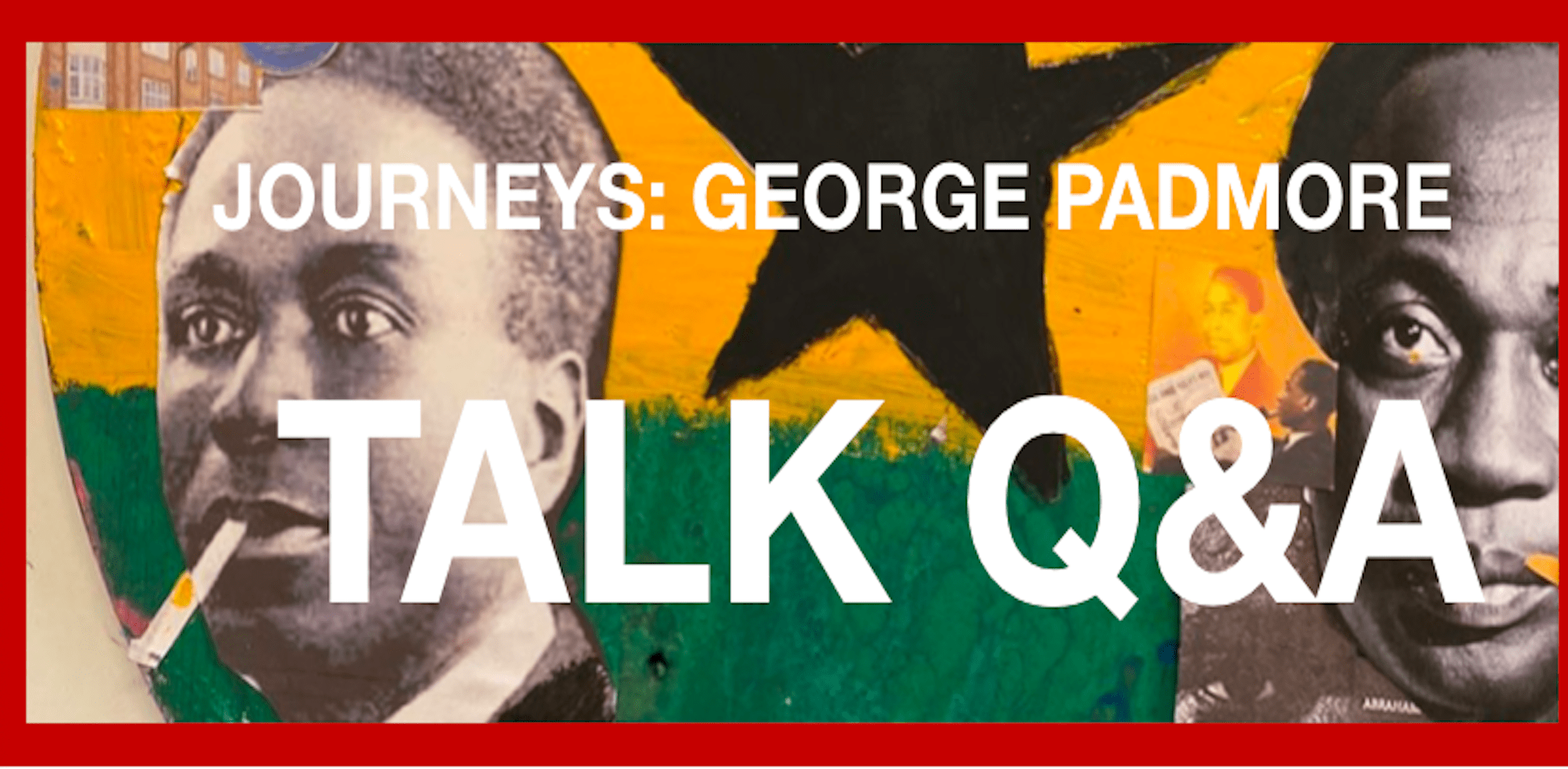 Pioneering black activist, Pan-Africanist leader, brought revolutionaries and global thinkers to an unassuming street in Camden…
Join us online for a fascinating Talk + Q&A: a Journey through the life of George Padmore, pioneering black activist, Pan-Africanist and leader, who lived in Somers Town, bringing leading revolutionanires and leading thinkers to the unassuming Cranleigh Street in Camden.
Expert & Academic Dr Leslie James, World Historian, will be in conversation with Professor Esther Leslie.
Enjoy this journey via maps, video and conversation.
George Padmore's local links & plaque are covered in our new Publication, Journeys which can be bought as an Add on to the ticket at a reduced price.
Who's who
Dr Leslie James, Senior Lectuer in World History
Recent Publications: "Essential Things Such as Typewriters": Development Discourse, Trade Union Expertise, and the Dialogues of Decolonization between the Caribbean and West Africa' Journal of Social History (2019)
'Manifesto,' by the Afro-Asian Networks Research Collective, Radical History Review issue 131 (May 2018)
Esther Leslie, Professor of Political Aesthetics
Fellow of the British Academy
https://www.georgepadmoreinstitute.org
Somers Town History Space runs talks, walks & events on the history of social activism, radical thinking and working class histories in the area. Our aim is a local history space to honour that.
Donations go to Somers Town History Club
For more see www.aspaceforus.club
CONTACT: somerstownhistory@gmail.com
Tickets are for the Talk; the publication is an Add on.
Instructions
NOTE : A zoom link will be sent to you a week before this event.
Please join the invitation ahead of time to check all works: test your video and audio before the call. 
Step 1. To call A zoom link will be sent to you a week before this event.
Step 2. Join us! At the start we will take a couple of minutes to say hello and make sure all can hear. 
NOTE: check your sound works in preferences ahead of time. Make sure you have a device connected online, video and audio capabilities.
Trouble shooting
Q: I am late and I cannot join?
Wait as there is a waiting room for security. Please use the password.
Q: I cannot hear?
A: Check your device or computer sound is on – (see your system preferences) or turn up the sound.
Q: My internet is too slow?
A: Turn off all other applications – just have Zoom open. 
Still a problem?  check your internet connection. 
Q: Cannot see?
A: Make sure your device has video.
Q: No-one can hear me when I speak?
A: We will mute all in order to hear the presenters.
Q: How do I ask questions and add comments?
A: Look at the bottom of your screen there is a speech bubble – that will open the 'chat' on the right of your screen. Please type in there.
NOTE: The organisers cannot control your connection or reliability of your connection. 
Donations welcome to help us preserve heritage in this area and support our organisation.