Black Property Group UK | June 2019 | London
June 10, 2019 @ 6:00 pm

-

9:00 pm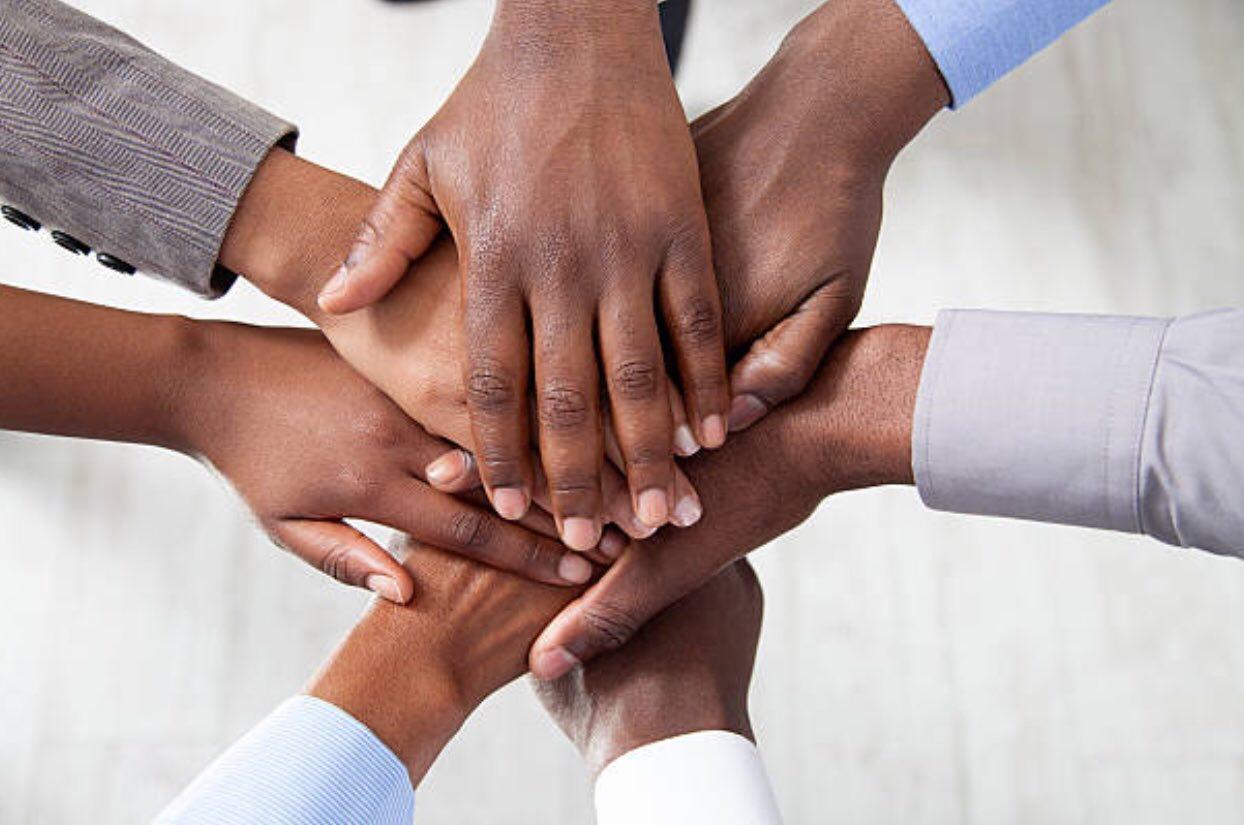 The Black Property Group UK welcomes you to our monthly meeting. 
Our keynote speaker this month is the managing Director of Shepherds Place Christopher Chambers.
Christopher is experienced at sourcing below market value properties, then enhancing their value with his in-house Property Development company in order to produce high-yield returns on your investment.
---
Limited Early Bird Tickets available until Midnight Tuesday 21st May 2019 for £10.
Standard Tickets are £15 and it's £20 on the door (online payments only)

**Important**


We NO LONGER ACCEPT CASH on the door.  
You are welcome to arrive and pay on the door.  You will be given the link to this page to register and pay online.
---
We welcome both experienced investors or beginners to our networking events.
Remember to tell family and friends and come along to an event where you can feel connected and confident to collaborate while having fun and creating wealth, perhaps with a view to leaving a lasting legacy.

We feel that the Black, African Caribbean community should have somewhere to network, share ideas and learn so we decided to start a new monthly meet for you! 
Typical agenda
– 6pm: Doors Open for networking
– 6:30pm: Registration
– 7pm: Welcome and About Us
– Partnership Opportunities
– Live Deal Clinic/Case Study
– Invitation to share your business: Service Provider share
– Networking break
– Keynote Speaker/Q&A
– 9pm: Thank you and more networking
---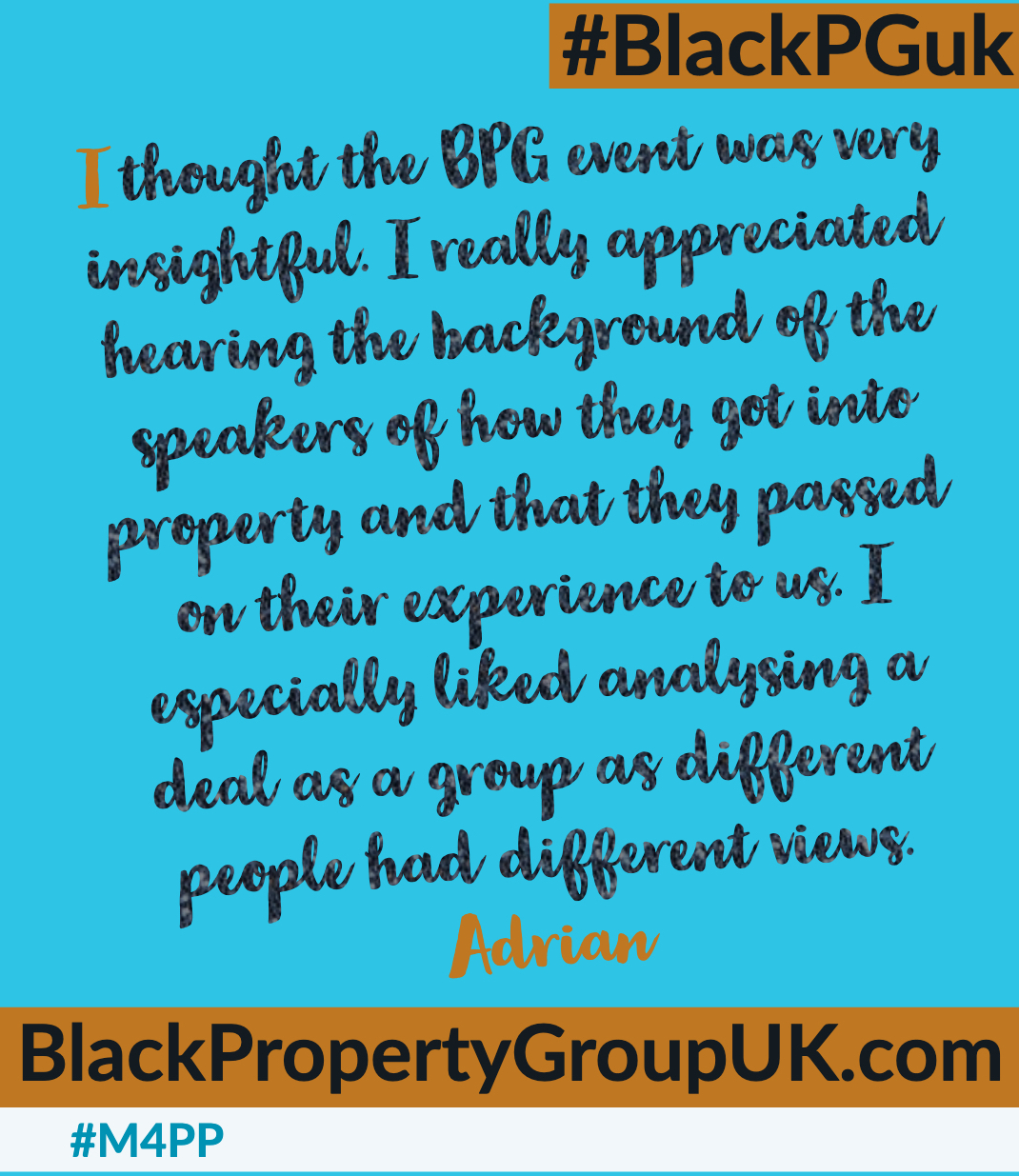 FAQs
> The 20 Second Pitch
Pitch your service to a room full of property people during the 20 seconds Service Provider slot.  This is a great way of getting your business in front of collaborative partners and even new clients!
---
> How can I generate more business?

Business is all about building relationships. 
Come along and get to know other like-minded people. You'll have the opportunity to share ideas and gain new insights from other attendees.  You may even find other likeminded, value driven attendees who are interested in meeting and discussing business outside the room. 
Whatever you do, you MUST ensure that you put Due Diligence at the forefront of your mind. 
If you are unsure of what due diligence is and/or how to do it, consult a specialist adviser AND take the time to research people and companies.
---
How can I improve my networking skills?
Watch Top Tips for Networking shared by one of our partners.
Know | Like | Trust
---
> How can I do this Deal?
If that's the question, ask the expert. 
We believe in providing value so our networking events include a live Deal Clinic where you can get your deal analysed in the room. 
---
> Education and Knowledge Sharing
Want to stand on the shoulders of giants and learn from the experts?
Each month we'll invite various speakers to share their valuable knowledge and insights so that you can learn how to take your property business forward.  
We'll shortly be offering further training, coaching and mentoring to help and support you on your journey. Stay in touch to find out more. 
---
> Partnerships
"I have a business which could benefit BPGuk members". 
If this is YOU, get in touch as we like to offer value to our members. 
---
> Still got Questions?
Get your questions answered by the expert. 
We've asked each speaker to allow at least 5 minutes of their presentation time to answer questions from the audience AND join the open networking before and after the event so that you can pick their brains. 
---
> How Frequently do you meet?
Join us every 2nd Monday of the month, except August. In December we will have a social event. 
This is a networking event of like-minded people in property. 
Secure your seat by clicking on the REGISTRATION button.
 – Once your seat is safe, add the date to your diary so that you remember. 
---
> Still want to Stay in Touch & Receive More value?
As you'll soon discover, we are all about providing you with massive VALUE, which is why we keep giving.
We have a private Member Facebook group and private Chat Group in Telegram that encourages all of our members and guests to continue to network and connect in between our events.  
This is also an opportunity to reconnect with the people you met and meet the people that you were hoping to connect with but didn't get a chance to.
Look out for details following our events.