Black Women in Publishing
November 30, 2017 @ 7:00 pm

-

9:30 pm
Event Navigation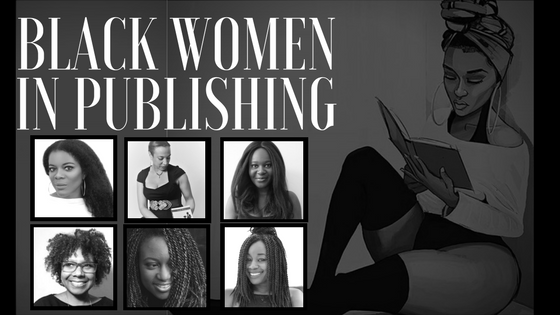 Ever wanted to publish a book? Or edit one? Or commission one? Maybe you're a blogger or freelancer who would love to write full time and see yourself in print but have yet to take the leap due to the industry's reputation of being an old (White) boy's club. Maybe you write full time already or have a manuscript out there but don't make much money from it.
If any of this sounds like you, join us for an evening of lively discussion about Black women and our books!
Black Women in Publishing aims to bring together some of the women who are living their publishing dreams either independently or within an organisation. Come along, sip some wine and tap into their knowledge, experience, advice and stories of a sector that doesn't often appreciate us.
The kind of topics we'll be getting into on the night:
Is book publishing dead?
Is going independent/self-publishing the best option?
As a Black woman, what topics should we/shouldn't we be writing about?
Do literary Black British women exist?
What blogs and ezines by Black women thrive and why?
Who are our readers?
How might misogynoir impact our publishing careers?
Our panel is made up of five amazing women whose experience in publishing will inspire and inform you. Here's the lineup so far: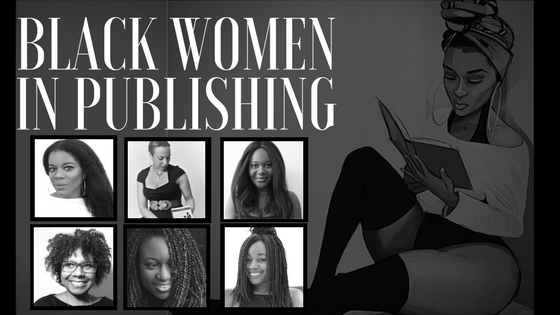 Valley Fontaine
Our panel chair Valley Fontaine is a BBC Broadcast Journalist; reporting, reading the news or producing on BBC London daily. With a BA in Communications and an MA in Radio Journalism from Goldsmiths, Valley is also author of How to Grow Longer, Healthier, Natural Hair, whilst wearing Weaves, Wigs & Braids, Like I Did! She has edited the blog www.hairvalley.com for eight years; specialising in providing key information and tips for those who like to wear weaves, wigs and braid extensions, in a bid to prevent damage to natural hair. Valley is a frequent keynote speaker at industry events, and regularly hosts live hair advice and media workshops.
Lola Jaye
Lola Jaye is a Penguin/Random House author, psychotherapist, mentor and motivational coach who has penned five novels and a self-help book. She was born and raised in London, England and has lived in Nigeria and the United States. She has a Degree in Psychology and a Masters in Psychotherapy and Counseling. Lola's novels have also been translated into several languages including Korean, German and Serbian. She contributed to the sequel of the bestseller Lean In penned by Facebook COO Sheryl Sandberg and has also written for The Huffington Post, CNN, Essence and Marie Claire. Her latest novel Orphan Sisters was released September this year. Lola currently works as a psychotherapist and motivational coach, whilst working under a pseudonym on her new saga and a YA novel.
Daniella Blechner
Daniella Blechner is founder of Conscious Dreams Publishing, bestselling author and book journey mentor; assisting authors through the publishing process and helping them to create, publish and market professional books of impact and influence. This year Conscious Dreams Publishing has published over twenty five books including eight that went on to become bestsellers. Devoted to providing a platform for women to have their voices heard and stories shared in a space of empowerment, Daniella also runs The Power of Your Story: a workshop for aspiring female authors which aids them in gaining clarity and vision for their books as well as getting clear on the arena of self-publishing itself. Daniella has always been a keen writer and penned her first books All The Happy Animals and Lucille and her Great Adventure at just eight years old. She was recently shortlisted for the National Diversity Entrepreneur of Excellence Award.
Sade Adeniran
Sade Adeniran has written for radio, theatre and film. She is primarily known for her debut award winning novel Imagine This, which won the 2008 Commonwealth Writer's Prize for the Africa Region. However, Sade is also a filmmaker, and so far has made several short films, More Cake (2013), Mrs. Bolanle Benson (2015) and A Mother's Journey (2016). The adapted version of her novel Imagine This, won the 2016 British Urban Film Festival Award for Best Script Talent.  Sade has decided to adapt Imagine This into an animated feature film and her project was recently selected for development at the 2017 Ouaga Film Lab.  Sade is also working on a collection of short stories, which may or may not be self-published. She's also trying to raise funding for the second series of her short story podcasts (SWoSSP) which promotes African writers and stories. SWoSSP is freely available to listen to, on SoundCloud and the iTunes store.
Donna Payne
Donna Payne is the Creative Director at publishing powerhouse Faber & Faber. Since graduating in 1993, she has designed and art directed books in all areas of publishing. Her career began as a freelance non-fiction designer of illustrated books, progressing to a Senior Design role in Children's publishing. Her move into freelance Trade Fiction Design lead to joining Faber as Art Director in 2005, creating an in-house team that continues to thrive on delivering consistently excellent work across a diverse range of genres, often taking inspiration from Faber's extensive archive and Berthold Wolpe's great legacy. She has Art Directed many leading photographers and illustrators and regularly presents lectures on Book Design to students and at literary events. Alongside book cover design she takes great pleasure in developing and managing Faber's visual brand in print and online.
Joelle Owusu
Joelle Owusu is a writer based in South London. She graduated from the University of Aberdeen with a BSc in Petroleum Geology in 2016, but considers herself a 'lapsed geologist'. She now works as a commissioning editor at Unbound – the crowdfunding publisher of the multi-award-winning anthology The Good Immigrant. As a staunch advocate for intersectional feminism, she is committed to helping others acknowledge, accept and embrace their individuality. As a way of encouraging young people (especially women of colour) to open up about their mental health, she published her unedited diary, Otherness in October 2016. Joelle's essays and poetry have appeared in anthologies such as the best-selling book Nasty Women (404ink), 'Inspirational Idols' and Mind Matters (Part II) (Forward Poetry, 2016 and 2017) and LAPP the Brand.
What you learn and who you meet here will ignite your interest in the business of words; particularly if you don't know where to start or have stalled.
Doors: 7pm / Discussion: 7.30-9pm / Networking: 9pm-9.30
'Cash only' bookstand available on the night (with opportunity for signed copies)

Complimentary glass of wine

Light refreshment

Complimentary copy of Glam Africa magazine
Don't miss out, places are limited…
A NOTE ON PHOTOGRAPHY: We will be carrying out some non-evasive photography at this event for BCA promotional materials only. By attending this event you are deemed to have granted permission to be photographed. Please speak to a member of the team on the day if you wish not to be included.
#BCACommunity #BWiP