Brownsuga Cocktail Party
November 22, 2017 @ 7:00 pm

-

10:00 pm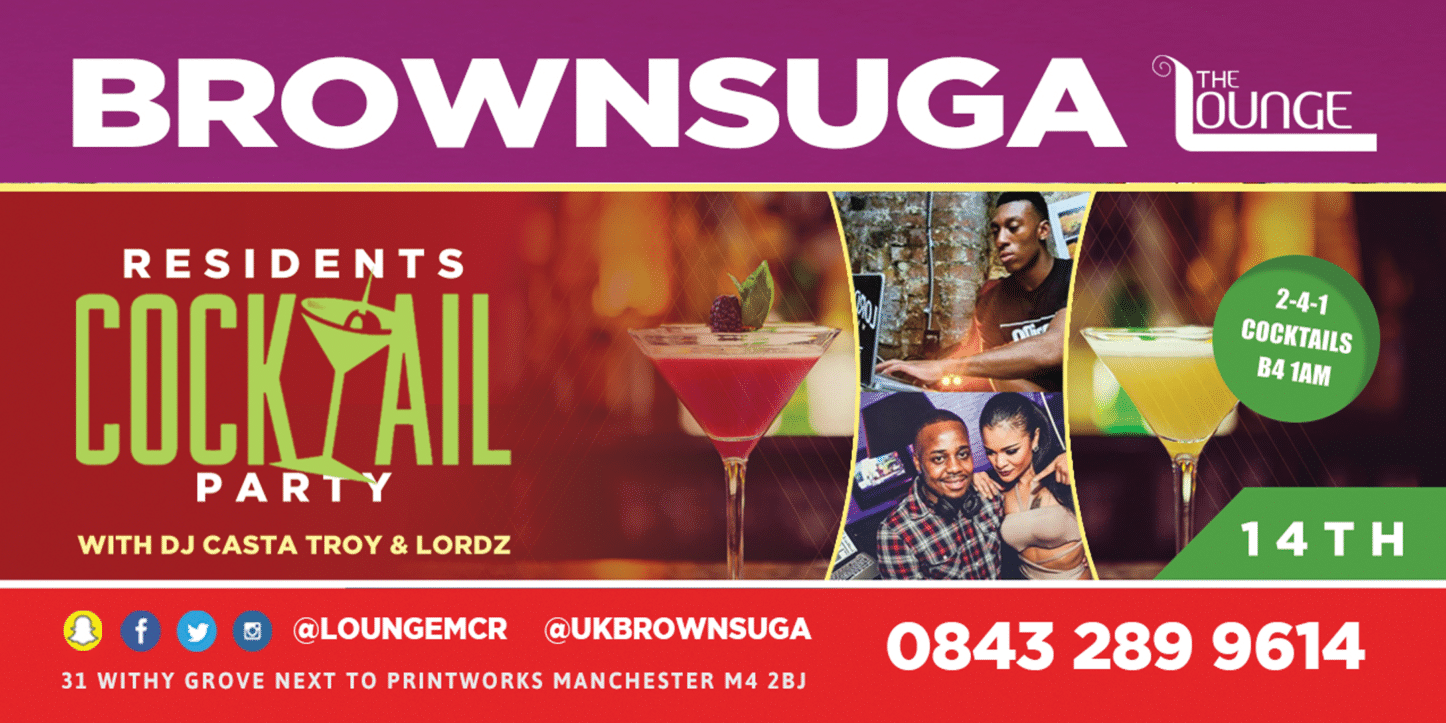 Brownsuga Cocktail Party
Enjoy 2-4-1 Cocktails before 1am!
Your Brownsuga residents bring you an unmissable night of full on urban anthems!
DJ's Casta Troy and DJ Lordz will be helping you party hard until 7am with the very best in RnB, funky house, UK Garage, bashment, hip hop and afrobeats!
————————————————————————-
Why not add a little style & glamour to your night with a Brownsuga booth from £200 including drinks package, hostess service, Q Jump entry and your own private party zone! 
————————————————————————-
The Lounge is Manchester's no.1 choice playing the very best in urban anthems from today's RnB to the classic old skool of yesteryear. Funky house, afrobeats and bashment are among the genres on your weekly playlist.
Expect the finest DJ's from around the UK in addition to live PA's from around the globe.
Brownsuga is your all new Saturday night which will embrace the ethos of The Lounge in its entirety! 100% urban anthems; the finest DJ's and the very best live PA's to complement a fabulous atmosphere and sound system to have you dancing 'til daylight!
The Lounge is pleased to hold one of the latest licences in Manchester which will enable the discerning clubber to party harder for longer!
Music Genres: Funky House, Hip Hop, Old Skool, R&B, UK Garage, Afrobeats & Bashment
Related Events