BURGERZ
November 14, 2018 @ 7:30 pm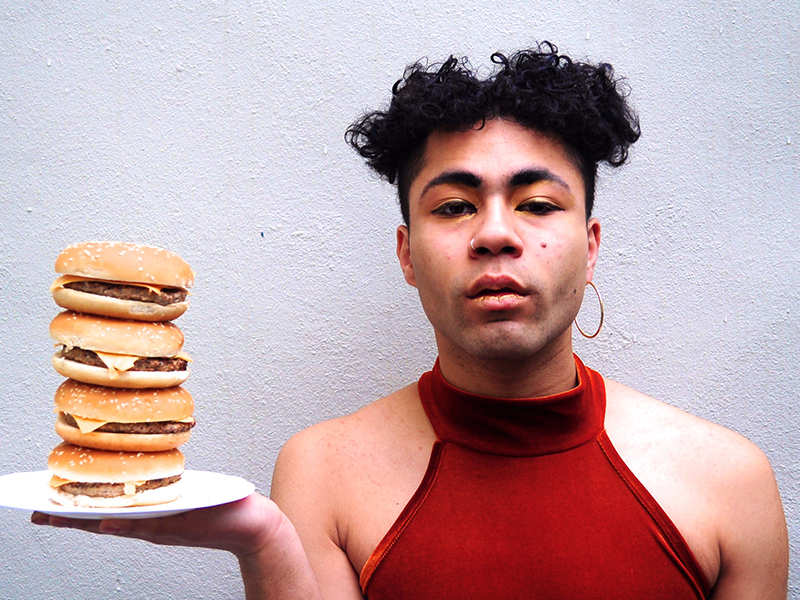 Hurled Words. Thrown Objects. Dodged Burgers.
'I was called faggot 60 times in public last year. 15 different men tried to Follow me home. A woman told her child not to sit next to me on the tube. And I landed in the national papers after being thrown out of a Top Shop Manchester changing room.'
Performance artist Travis Alabanza presents BURGERZ, an exploration of the act of survival, the way a body can dodge objects, and how a person is received, examined and dissected in public. BURGERZ asks the questions: what does the trans body do in order to survive? And how can one become a protector, rather than a bystander?
Following their critically acclaimed performance in JUBILEE, Alabanza (one of the most prominent trans voices in the UK), presents a piece that is timely, unsettling and powerful.