Business Networking and Growth London (BNGL)
June 6, 2018 @ 6:00 pm

-

9:00 pm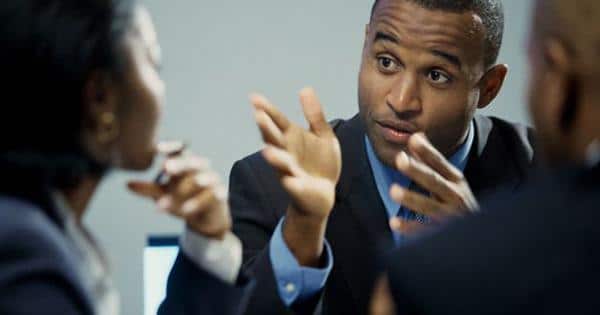 Business Networking and Growth is London's largest and leading independent business network event targeted primarily at the Black business owner.
WHY ATTEND? – EVENT HIGHLIGHTS INCLUDE:
Network with over 200+ entrepreneurs in the heart of the City

ONLY £5 entry (includes free refreshments)

Sell or promote to 200+ Black business owners and managers

Sell or promote to 500 businesses with offices. in Aldgate Tower WeWork

FREE refreshment for all

FREE Speed Networking Sessions

FREE 'African Style Barter' Wall (Business to Business Exchange)

FREE one minute pitching and promotion sessions

FREE themed workshops ('Geting Ready to Supplyt' & 'How to Attract Angel Investment')

FREE business advice

20+ exhibitors

Exhibition space from only £50!

Bring & distribute your business cards and FLYERS for FREE
 BNGL aims to attract  a diverse range business owners, directors and senior management from a rich and wide range of sectors looking to network and do business.
Bring plenty of business cards, flyers etc. and be ready to sell, promote, generate lead or simply build lasting business relationships with 200+ like-minded business owners and managers eager to meet and collaborate.
This much talked about event is fantastic value as it's actually FOUR events in ONE!
THEMED WORKSHOPS
You can receive £1000+ of FREE business advice, strategies and tips from our panel of experts and business advisors in our THEMED workshops.
This month's themes are 'How your business can access the £100 billion local authority and public sector markets' and 'How to Boost Business with Finance from Angel Investors and Venture Capitalists'
SPEED NETWORKING SESSIONS
Easier – Smarter – Targeted
You get the opportunity to network face-to-face with 15+ businesses on a deeper one-to-one basis. It's totally FREE. So talk, collaborate and develop long-term business relationships in a fun and relaxed atmosphere.
ONE MINUTE BUSINESS PITCH PRESENTATION
You get one minute to sell, promote, present and pitch your products or services to a captive and attentive audience. Very popular section of the event. Strictly on a first come basis, so register early to book your 'speaking spot'.
AFRICAN STYLE BARTER WALL (Free Business to Business Exchange)
Bartering is trading services or goods with another person when there is no money involved. This type of exchange was the main way of doing business in many African communities. We are bringing this Ancient method back to modern businesses. Simply note down what services you provide and what services you want in exchange for your services and pin it to our 'Barter Wall'. Fun, simple and easy.
All workshops are FREE, only 20 places available. Each workshop lasts for 30 minutes. Please arrive 10 minutes before the start of the workshop.
 —————————————————-
FOR EXHIBITIORS – WHY YOU SHOULD EXHIBIT AT BNGL
Exhibiting or selling SHOULD NOT COST £1000s. Book an exhibition stand from as little as £50. Click to book.
 As an exhibitor, you understand that face-to-face promotion or selling are still THE MOST POWERFUL WAY of selling and building relationships with potential customers because people get a great feeling of trust and reassurance from seeing your products or services offers first hand.
With a captive audience and a limited number of stalls (only 20 stand available) it's a fantastic opportunity to generate leads and sales directly with customers eager to buy a variety of products from 'black owned businesses' like yours.
 To make your exhibiting experience more effective your business will have priority booking in our one-minute free presentation to introduce & promote yourself.
Only 20 stands available. CLICK to purchase your exhibition stand today.