Can I Touch Your Hair?
October 19, 2019 @ 7:00 pm

-

8:30 pm
Event Navigation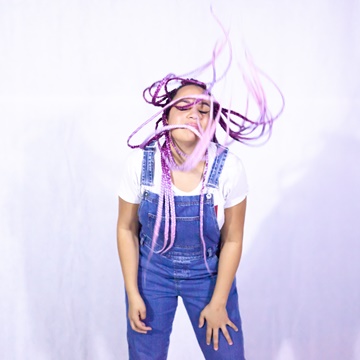 It's 1998. Lekhani feels like she's the only mixed race girl in Cumbria. And she's just realised she doesn't know what to do about her hair.

"I hear black people don't wash their hair… "

Join Lekhani on her hair journey as she discovers that she can't wash her hair with 99p Alberto Balsam, that some white people actually do find her hair distracting, to finally accepting her Afro hair.

"Why do white people feel so entitled to touch my hair?"

A bold yet humorous piece, this is an exploration of what cultural appropriation really means, the struggle of having Afro hair, but more importantly, the pride.