Ceremony of the Spheres
December 14, 2019 @ 6:00 pm

-

9:30 pm
Event Navigation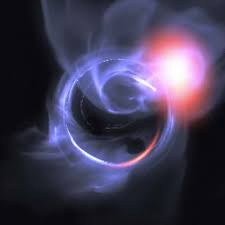 What Does It Mean When African/Black People Are Said To Be Children Of The Sun? In African Cosmology, The Sun Is The "Head/Ori" Of The Universe; In This Ceremony We Join The Planets And Remember The Sun, Just A Few Days Before It Takes It's Longest Night – The Winter Solstice – This Marks The Date When The Earth's Axis Rotates To The Point That The North Pole Has Its Maximum Tilt From The Sun; Thus Delivering The Shortest Period Of Daylight In The Year. This Year 2019, In The Northern Hemisphere It Will Be At 04:19 On Sunday 22 December. London Will Have Just 7 Hours, 49 Minutes, And 44 Seconds Of Daylight; A Difference Of Nearly 9 Hours In Comparison To The Summer Solstice Which Had 16 Hours And 38 Minutes Of Daylight.
What Are You Reaching For In 2020? Clear The Way By Removing Blocks And Obstacles – Known And Unknown!

Learn About The Connection Of The Outer Solar Universe To Y/Our Inner Solar Throne.

Make A Cosmic-In-Tune-Ment With The Sun At The Galactic Centre – The Navel Of The Universe!
>> 2020 The Next Decade On The Gregorian Calendar's 21st Millennia Begins – Release The Old; Prepare For The New; Its Y/Our Time Now…
>>Together, We Raise Personal, Family, And Community Vibrations To Empower And Protect Our Path To Unity, And Beyond!
DRESS CODE: Wear Something White/Light Colours
Sis Kesheni – Clearing & Visioning
Baba Ayo – The Afrikan Solar Universe
Ama Mo – Sirius Chant – Overtoning With The Universe!
£5 discount if you participated in Ceremony of the Spheres or Movement of the Spheres 2016/2017