David "Ram Jam" Rodigan
October 26, 2019 @ 10:00 pm

-

October 27, 2019 @ 3:00 am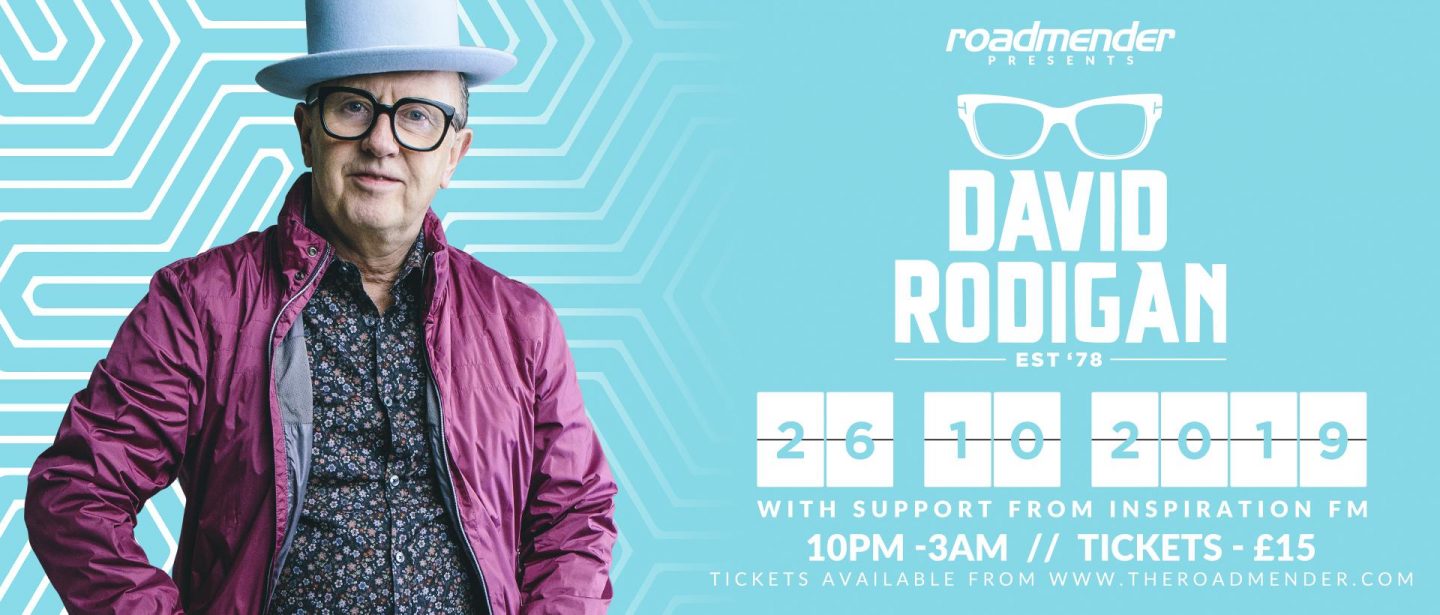 On the 26TH Oct,  SIR David 'Ram Jam' Rodigan will be gracing us with his presence.
For over 40 years David Rodigan has been the top dog in the ganja-scented, bass heavy-atmosphere of Britain's reggae dance-halls.
The key to his success has been an unsinkable passion for reggae music, which first took a hold of him as a schoolboy when he heard ska music in the early '60s. He developed an obsession with the music of Jamaica that generated an encyclopaedic knowledge of the island's every artist, every song and every rhythm track.
His earliest experience of DJing was during lunch breaks once a week in the gym at Gosford Hill
His most popular style is as a reggae and dancehall 'selector' for sound systems as well as his inaugural radio show 'Roots Rockers' for Capital Radio.
Regarded at the most legendary DJ, broadcaster & ambassador for reggae music of all time.
Rodigan has & continues to push the boundaries of the music he loves. With 38 years in the business, he currently holds a number of titles including The World Clash Cup, the Red Bull Culture Clash (with his Rebel Sound team-mates), plus his recent induction into the Reggae Hall Of Fame. With his 1Xtra & BBC Radio 2 radio shows on smash & a DJ diary bursting at the seams with shows from Jamaica to Tokyo and back to New York, Rodi is busier than ever. A gentleman and true British music icon, his DJ sets have to be seen to be believed. The energy, the knowledge & of course his cult status dub-plate collection!
As David himself says… "At Ram Jam we join the dots". So, get ready to bring the signal!
Related Events