Fibromyalgia meets Mother Nature
May 17, 2018 @ 4:00 pm

-

8:00 pm
Event Navigation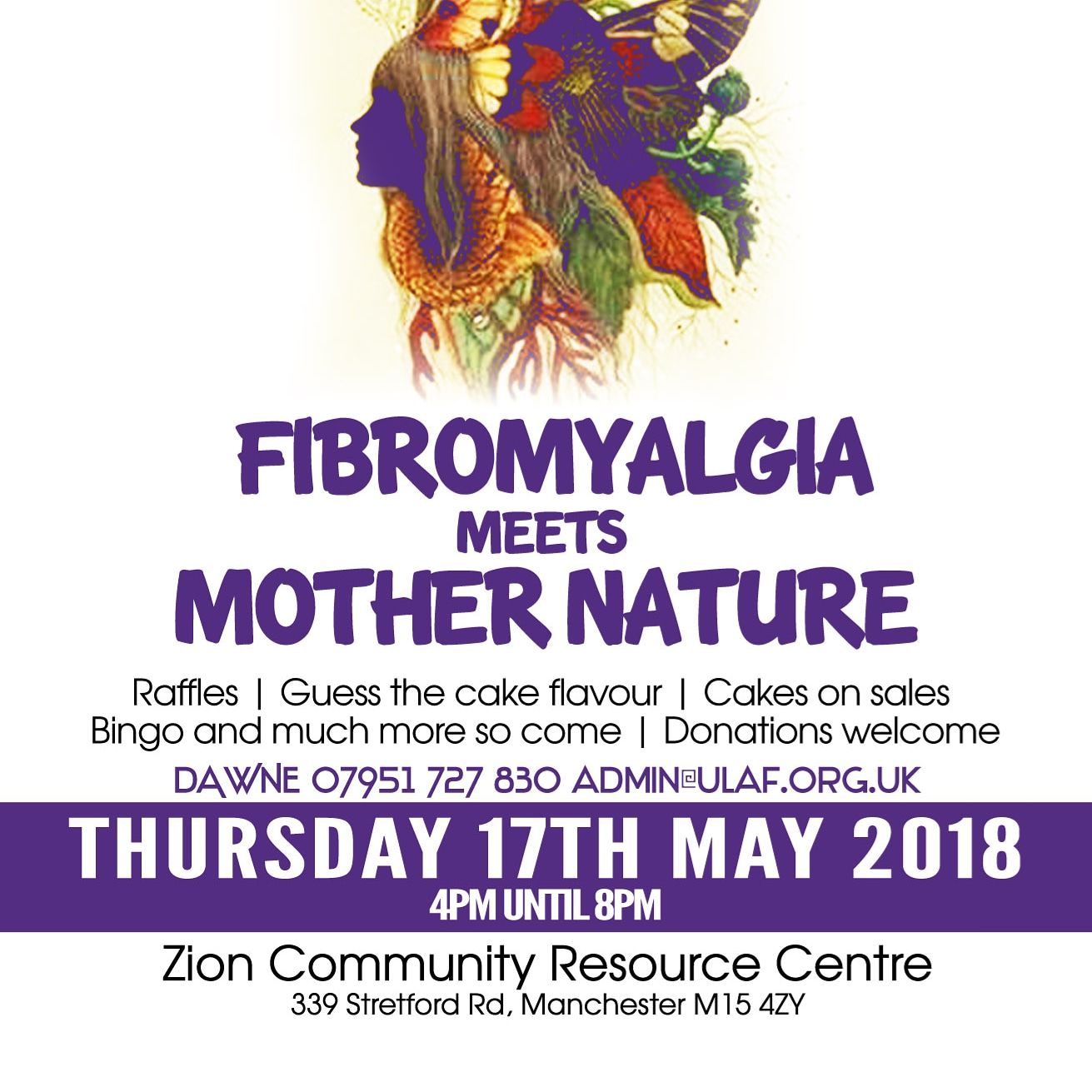 Well we are on count down for ULAF Support Group fibromyalgia fundraising…
Event is @Zion centre Hulme
On 17th May
@4pm-8pm
Contact 07951727830;
Cupcake day ??
Please feel free to forward to anybody that may wish to donate cupcakes/cakes/brownies to help on the day..
Every penny is to go to the Understanding lupus and Fibromyalgia this disease that's very close to my heart.
Fibromyalgia is also called Fibromyalgia Syndrome (FMS). It is a long-term (chronic) condition that can cause widespread pain and tenderness over much of the body. It's quite common – up to 1 person in every 25 may be affected.
As well as widespread pain, people with fibromyalgia may also have:
Increased sensitivity to pain.
Fatigue (extreme tiredness).
Muscle stiffness.
Difficulty sleeping.
Problems with mental processes such as memory and concentration; also referred to as "Fibro-fog".
Headaches.
Irritable bowel syndrome (IBS).
Quick Facts & Stats:
One of the main reasons it's not clear how many people are affected is because fibromyalgia can be a difficult condition to diagnose.
There's no specific test for the condition, and the symptoms can be similar to a number of other conditions
Fibromyalgia affects around seven times as many women as men.
The condition typically develops between the ages of 30 and 50, but can occur in people of any age, including children and the elderly.
Although it's not clear exactly how many people are affected by fibromyalgia. Some estimates suggest nearly 1 in 20 people may be affected by fibromyalgia to some degree; making it relatively common.