Ganda Boys Live in Aid of Ganda Foundation
June 6, 2019 @ 7:00 pm

-

10:00 pm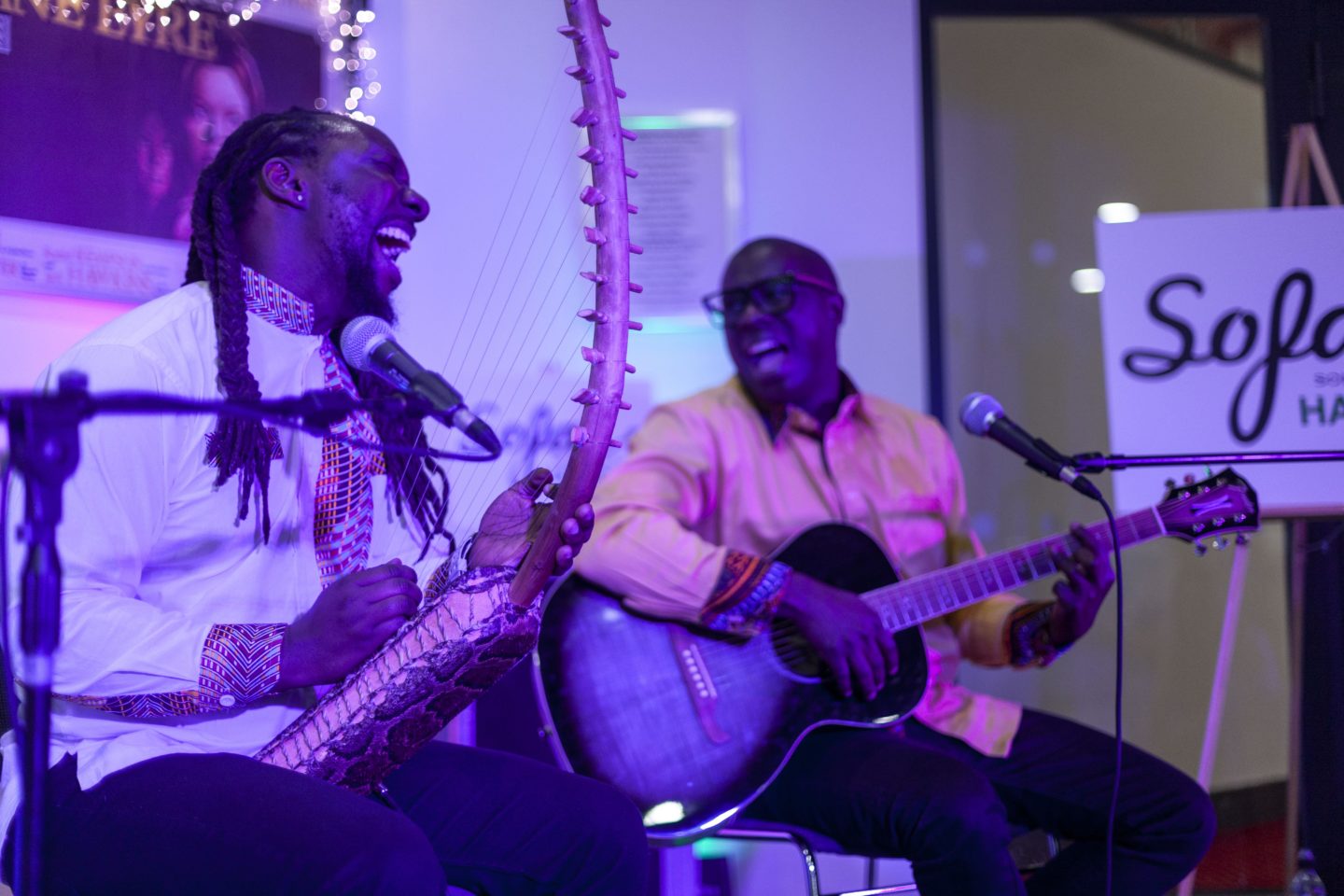 Premier Ugandan band, the Ganda Boys, bring their unique and vibrant songs, grooves and story-telling to the Chapel and Leysian for the first time. A true and accomplished world music band with a sophisticated cross-over style, they appeal to the western and African audiences alike – mixing socially concious English lyrics with Lugandan/Swahili chants from East Africa. Their Music is accessible and expressive.
After premier national concerts for royal and government in Kampala, Uganda; the United Nations headquaters in New York during November 2016; the ground breaking World Cultural Festival, in the Olympic Stadium, Berlin; Houses of Parliament, London; Peace Day concerts in the USA and festivals in Europe, the Ganda Boys garnered an IMA nomination (International Music Awards) in 2016 and thier music video for the refugee cause, "The Forgotten People", was short-listed for a 2017 Grammy nomination.
In 2009, they formed their charity organisation, the Ganda Foundation to harness their name and fame to uplift rural communities struggling in education and medical facilities in Uganda (www.gandafoundation.co.uk). The Ganda Boys regulary hold fund-raising concerts and dinner events in Europe to help support thier programmes in creating self-empowered and sustainable communities in rural areas outside Kampala, the capital of Uganda.
In 2015, the Ganda Boys raised funds to bring a film crew from Los Angeles to film Syrian and African refugees musicians performing on thier song, "The Forgotten People", the video that was shortlisted for a Grammy nomination in 2017.
We are also very excited to announce that the "Victoria Park Singers" and "Finsbury Park Singers" will be joining us on the evening conducted by Hannah Brine, chanting and singing the songs of old.
Related Events