HERE I STAND
October 21, 2017 @ 7:00 am

-

10:00 pm
Event Navigation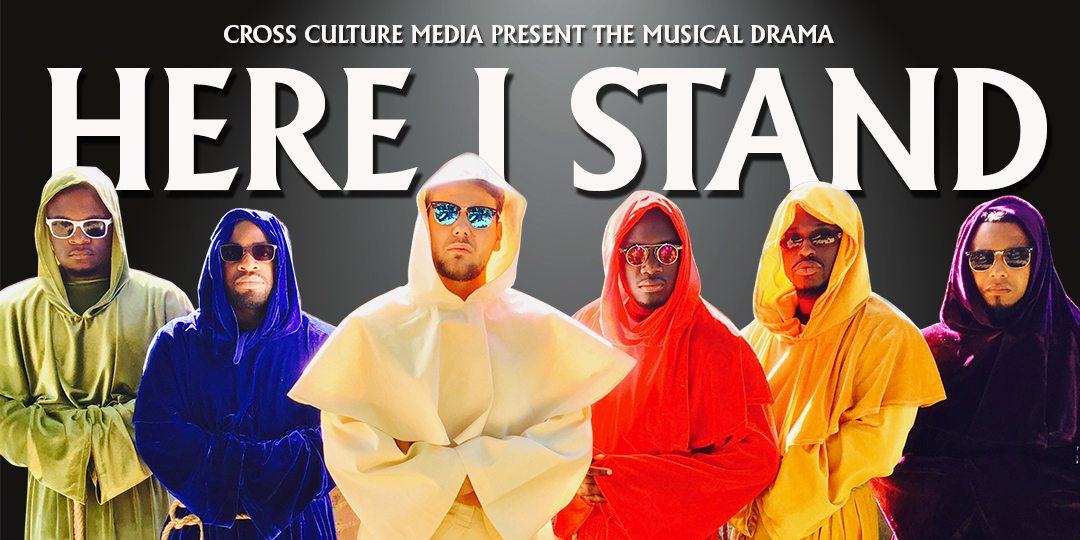 'Here I Stand', an entertaining and provocative musical drama.
Featuring Vadé from Sky TV's 'Sing: Ultimate A Cappella' with a cast performing a diverse and eclectic range of music, drawing on Gospel and contemporary music. The story is inspired by Luther's nailing of his 95 theses onto the church door at Wittenberg.
Brought to life by a 15-piece company of actors and musicians, the production challenges the audience around the theme of 'protest' as it effectively blends the iconic story of Luther with a contemporary twist.
The show is an opportunity to be inspired by Luther's stand and what it means for us today, while still being thoroughly entertained.
"The range & quality of music will blow your mind"
Juliet Fletcher, Founder Gospel Music Industry Alliance
"Astonishing Musical Theatre"
Paul Lee, Premier Gospel Radio
"Provocative, Funny, Inspiring"
JENNY LEE, Director, I Will Tell Film Festival
#musicaltheatre #luther #gospel #contemporary #music
Related Events