Housemouse: Love Resurrection
April 20, 2019 @ 6:30 pm
Event Navigation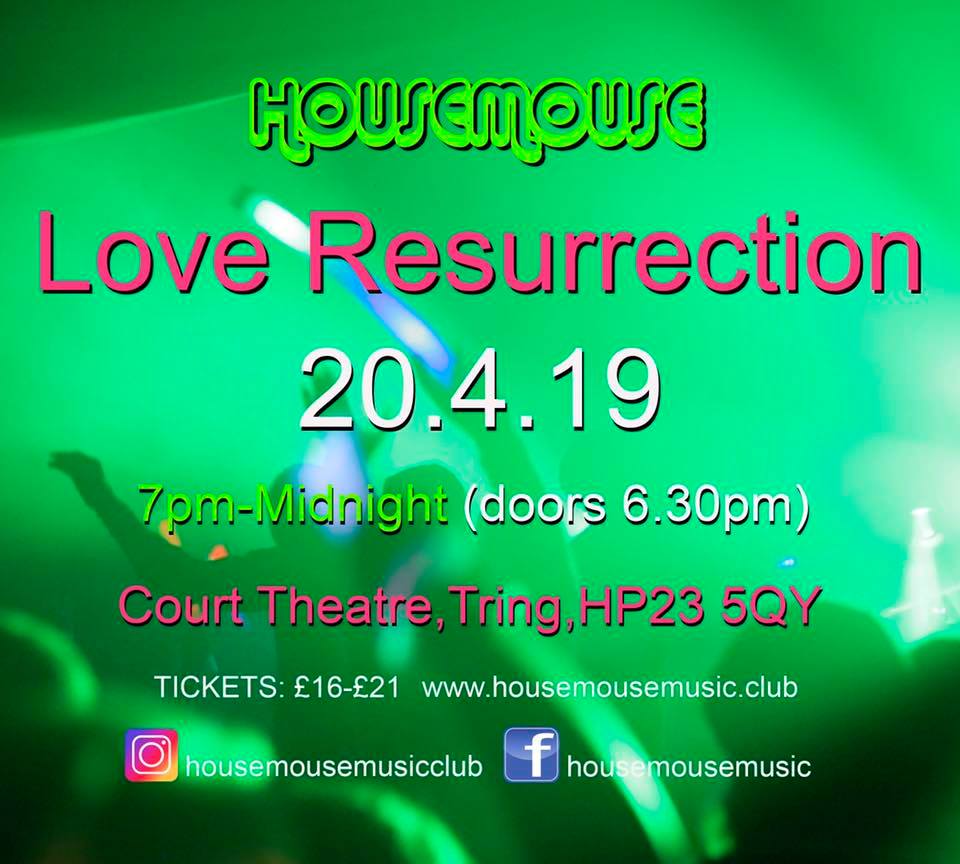 We are a not-for-profit collective of like minded people who are all about sharing the love of awesome electronic dance music.
We aim to create a safe, sophisticated environment for grown up clubbers to release their inner Ibiza.
We play funky house, melodic techno, cool disco and dreamy trance – cutting edge beats remixed and blended with timeless classics. It's an upbeat balearic fusion that we like to call "MouseMusic".
We are big fans of combining music with the visual arts, so don't be surprised to see contemporary dancers, poi artists, trapeze aerialists or fire eaters at some of our events.
We love high ceilinged venues, dramatic lighting and crystal clear bassy sound systems.
We hope you will be musically inspired, physically energised and emotionally uplifted.
Our next pop-up event will be at The Court Theatre, Tring.
To purchase tickets simply visit our website : www.housemousemusic.club
and join our club – this is the ONLY way to secure your ticket!
Related Events