IDEA Fellows Masterclass: Black History Month
October 9, 2017 @ 6:00 pm

-

8:30 pm
Event Navigation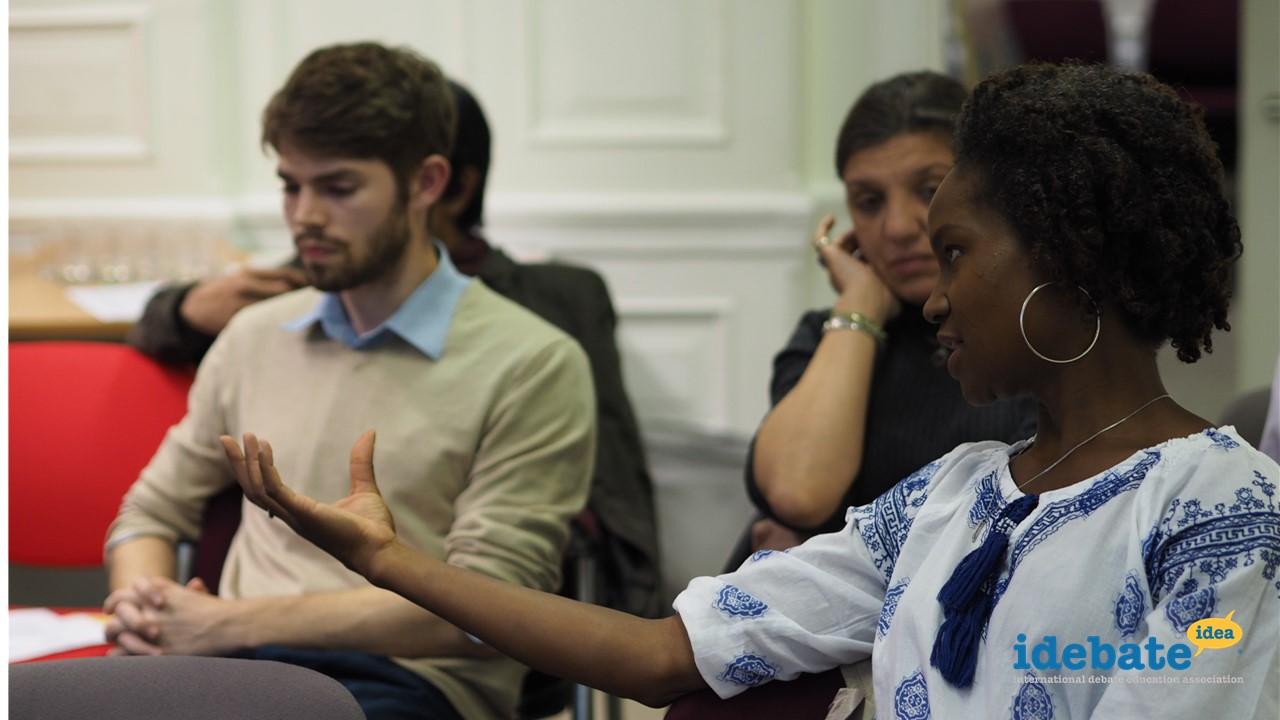 IDEA Fellowship: October Masterclass.
To Black History Month in the UK this October all our debates this month will acknowledge the inspirational struggle of civil rights activists and challenge ongoing racism in society.
What is Black History Month?
This year in October we celebrate the 30th anniversary of Black History Month in the UK. And in doing so we recognise that it was first celebrated in 1987 and since then it has continued to be an inspirational event to anyone in the black, Asian and minority ethnic (BAME) community.
This month's World Debate Club will discuss race, identity and equality and ask questions such as;
Should Black History Month be renamed African History Month?

Should we support the Black Lives Matter movement?

Should race-based political parties be banned?
What's the IDEA Fellowship?
We are recruiting IDEA Fellows now to lead their own World Debate Club in a FE College. IDEA Fellows act as role models and debate coaches whilst getting the opportunity to develop their own leadership and team building skills. Come to the workshop and sign up to be an IDEA Fellow and change the world!
About World Debate Club
World Debate Club is a weekly programme for FE Students that runs every Wednesday during enrichment for 1-2hrs. IDEA Fellows lead the discussion and debate of diverse Human Rights topics from Civil Rights and Equality to Sexism and Gender Identity. Our outcomes include improved social mobility and an increased awareness of Human Rights.
Why iDebate?
iDebate aims to develop the empathy, tolerance, understanding as well as the skills and confidence of young people. Our fellows come from all walks of life and organisations who we train to build the necessary skills to be inspiring debate coaches.
Schedule
18:00-18:15                 Registration and Networking
18:15-18:45                 Introduction – Duncan Crowe
18:45-19:00                 What we do and Why – Alex Helling
19:00-19:15                 World Debate Club updates – IDEA Fellows
19:00-20:00                 IDEA Fellows Debate Training – Duncan Crowe
20:00-20:30                 Lets debate! – IDEA Fellows et al