Jerk 'n Jewels – Jamaican Valentine Experience
February 15, 2020 @ 6:30 pm

-

11:00 pm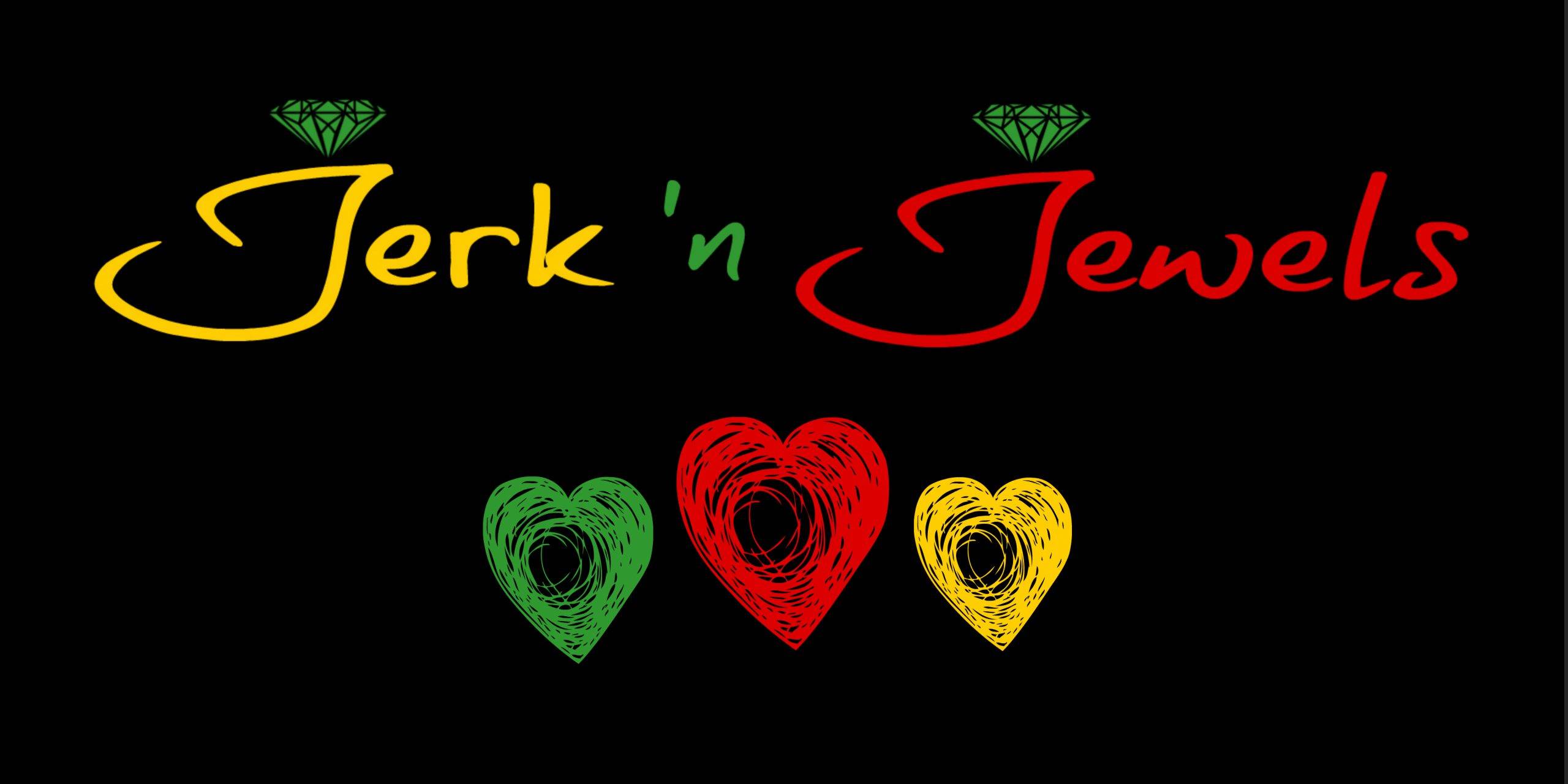 Join us for a unique and authentic Jamaican Valentine experience at The Hive, in the world famous Jewellery Quarter.
Come as friends, families and couples to enjoy an evening of good food, love, warmth and music.
Three-course meal
Bring your own drinks
Over 18s
Tickets: £35 per person
Pre-book only. Email jerk.jewels@gmail.com or call 07908 243223
MENU
Entrée
Glass of Fizz or Fruit Punch
Salt Fish or Sweetcorn Fritter served with callaloo puree
___
Main, or three taster plates
Curry Braised Lamb Leg
served with rice & peas, plantain on a bed of mixed leaves
Pan Seared Sea Bass Fillet
served with roasted vegetables, drizzled with butter & parsley sauce
Curried Mango & Chickpea Stew
served with steamed coconut rice in bell peppers
___
Dessert
Tipsy fruit salad with a hint of white rum & vanilla
Homemade carrot cake served with fresh cream
About Jerk 'n Jewels
Shereen is a top Jamaican chef of some 20 years, having been taught the traditional skills of authentic Jamaican cooking by her mother, through observation and direction. Shereen has cooked for a wide variety of diners ranging from wedding events, music festivals, come dine with me at her own home in Nottingham and running her own restaurant and now is the preferred Jamaican chef for the Nottingham Council House.
Shereen cooks from the heart and enjoys spending as much time as possible in the kitchen cooking her beloved Jamaican cuisine.
Paul has been in the jewellery trade for over 40 years as has been described as the 'Goldsmiths goldsmith' in the Retail Jeweller magazine. A winner of the prestigious UK Designer of the year twice along with best design in diamonds and best engagement ring category. Paul has made items for celebrities ranging from Elton John to Suzi Quatro, Jill Dando and of late the first ever female bishop and member of the house of lords Bishop Rachel Treweek in the form of a Episcopal ring and pectoral cross.
Paul has supplied jewellers both here in the UK and abroad with his contemporary diamond pieces, notably the well known Japanese brand Mikimoto.
His love of reaching out to others who have challenges have taken him to far flung places such as Soweto where he had a workshop in the same street as Nelson Mandela. He along with his partner Khulekani, a young Zulu lad, set up Cornerstone manufacturers PTY Ltd at Rand refinery, Germiston, South Africa where the social enterprise is thriving.
Paul is one of 3 designers who were asked to help set up the charity 'Future Brilliance' that aims to empower Afghan women in their difficult circumstances in a country where it's a challenge for women. The brand is called 'Aayenda' which is Dari for freedom. Paul is currently engaged in another social enterprise called by the same name Cornerstone, in the jewellery quarter working with young people with special needs.
The coming together of Shereen (who is now married to Paul) and Paul seemed to be a perfect match as they share a similar philosophy of lifting the opportunities of others through their unique gifts.
The birth of 'Jerk n Jewels' is an exciting fusion of their skills and creativeness.