Leicester's National Windrush Day Celebration with Film & Dance
June 22, 2019 @ 7:00 pm

-

June 23, 2019 @ 12:00 am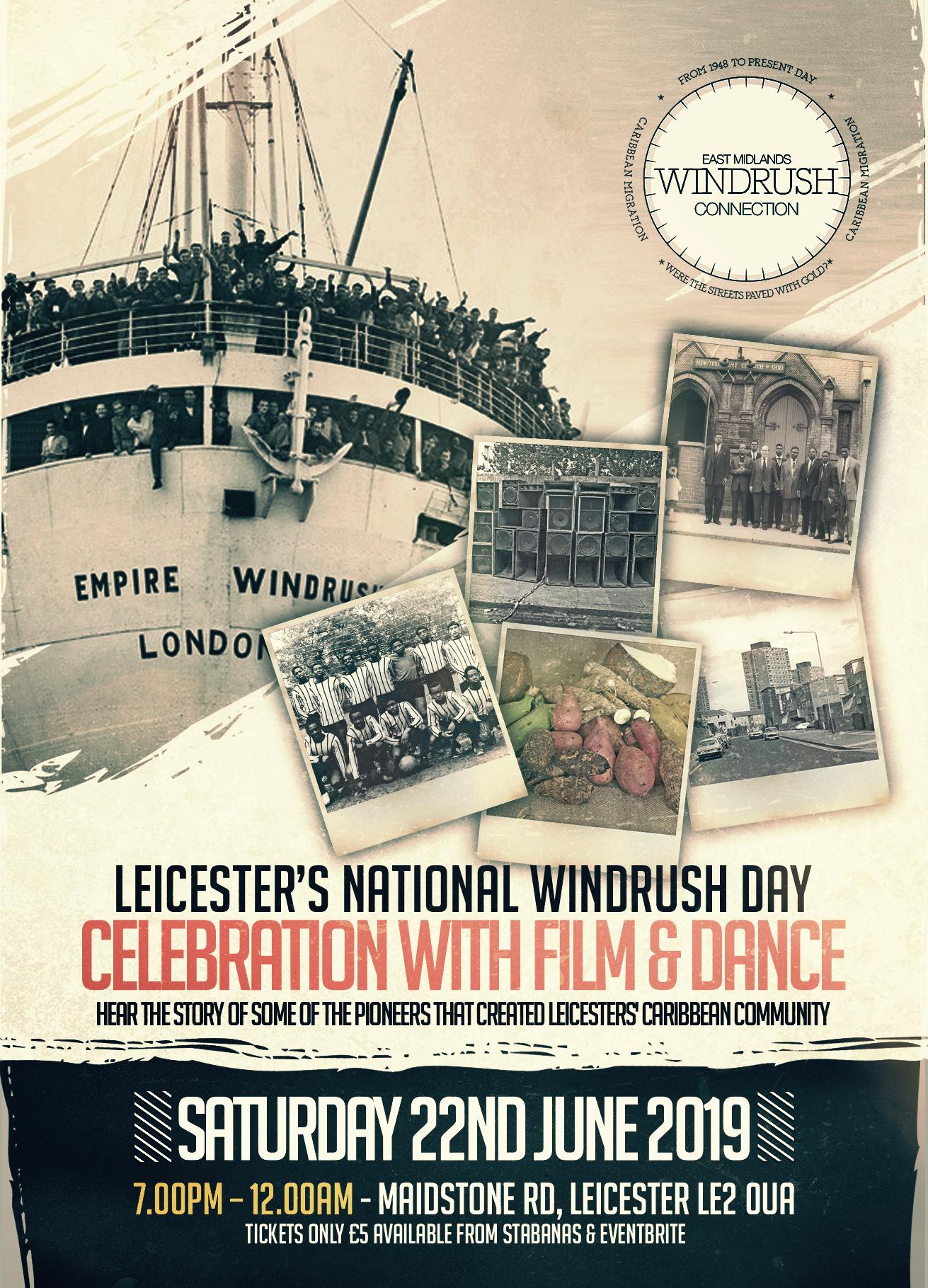 To commemorate the first National Windrush Day please join us to for the final opportunity to view the groundbreaking Leicester Windrush Documentary that captures some of Leicester Caribbean community's most influential individuals, community leaders and companies, tracking their migration and experiences over the last 70 years sharing the heritage of their journeys through time dating back from the early '40's. Please bring your family and friends along to this experience, as this is a family friendly event.
✦✦✦✦✦✦✦✦✦✦✦✦✦✦✦✦✦✦✦✦✦✦✦✦✦✦✦✦✦✦✦✦✦✦✦✦✦✦✦✦✦
Also bringing to you after the documentary, a dance celebrating the sounds of the Caribbean, Reggae, Ska, Dance Hall, Calypso and much more, which influenced so much of what you hear today.
✦✦✦✦✦✦✦✦✦✦✦✦✦✦✦✦✦✦✦✦✦✦✦✦✦✦✦✦✦✦✦✦✦✦✦✦✦✦✦✦✦
Leicester Windrush 14 board exhibition
Free Leicester Windrush booklet