Love Is Healing: A Sister Circle for Girls and Young Womxn of Color
October 2, 2020 @ 5:00 pm

-

6:30 pm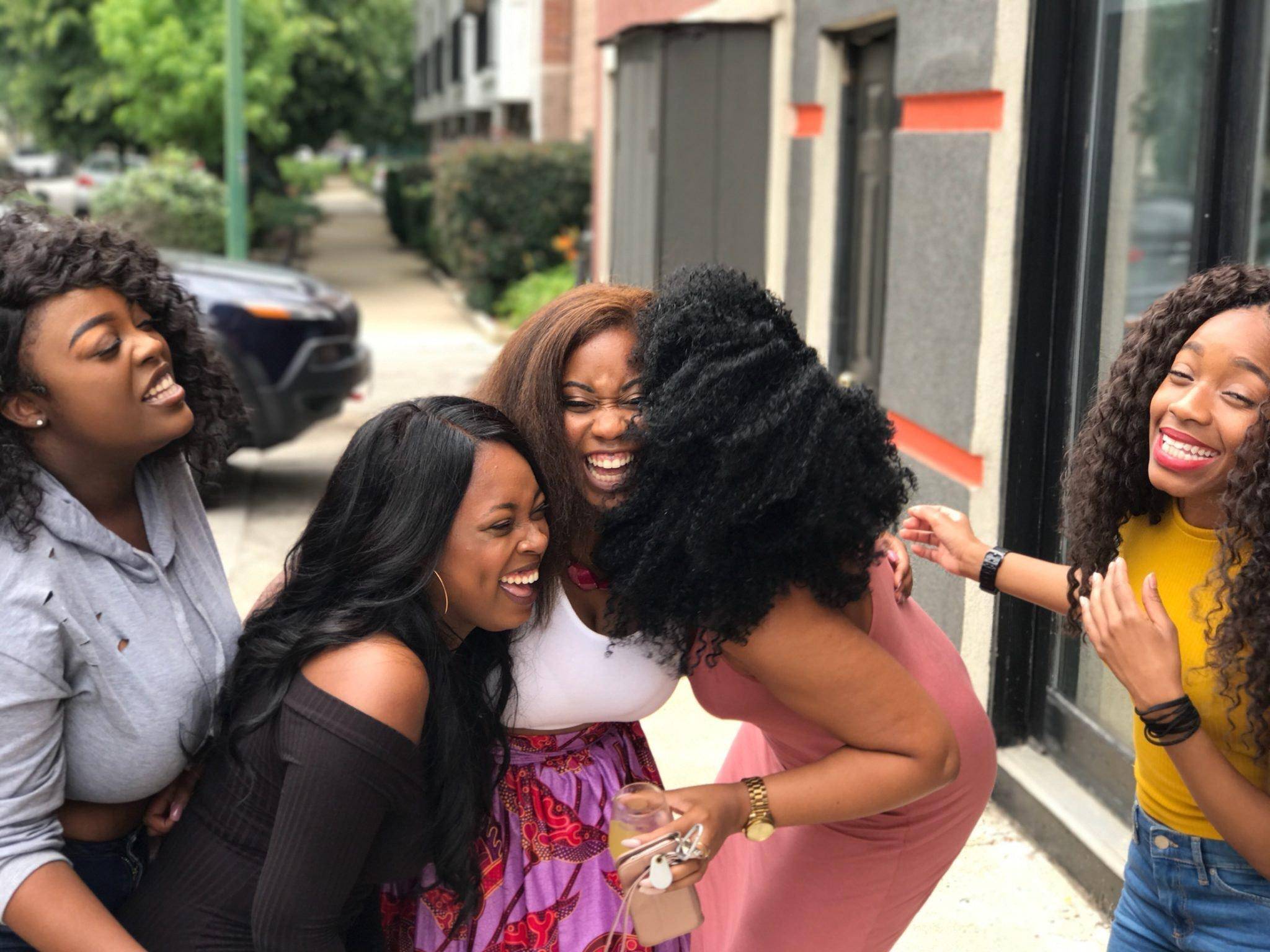 A healing affinity space for Girls and Womxn to unapologetically BE who THEY ARE in the midst of COVID-19! Let's BECOME together!
Our Love is Healing sister circle features 8 weekly virtual meetups, specially curated to hold affinity space with Girls and Young Womxn of Color!
We'll come together to share stories of resilience, resistance, and movement making in response to COVID-19, as well as the current racial justice uprisings.
One-part dialogue, and all parts love in action, each session will feature creatively fun ways for us to radically love on one another. We will commit ourselves to practicing self-care through collective care with the Code Switch sisterhood.
Join us as we create art together, write and share poetry, try some virtual Yoga, celebrate the Queens in our lives, get our walk on with GirlTrek, and even try our hand at social distancing as we break out to enjoy some creatively fun exercise at our favorite indoor rock climbing spot!
Best of all, it's free ya'll! Girls of Color, aged 11-18, and the Womxn of Color who love, mentor, and care for them are welcome to join the fun. Check out our amazing list of Love is Healing offerings below and be sure to register to join the fold! Caregivers and mentors also invited to register their daughters, nieces, cousins, Goddaughters, and protoges.
A SAMPLE SISTER CIRCLE SCHEDULE (subject to change):
Session 1| Black Girls & Womxn at the Intersections: This restorative sister circle is meant to inspire a no topics barred, we all matter, #SayHerName conversation about Black Girl/Womxnhood in the wake of COVID 19 and the current racial justice uprisings. Come and talk about whatever is on your mind, and know that your sisters will be there to hold you and the space cultivated to hold us!
Session 2| A Love is Healing Open Mic: Join us in the digisphere for an inspired dialogue featuring brave space to share your innermost thoughts about race, resistance, and resilience in the current social climate. Circle leaders will facilitate a guided reflective writing & discussion exercise followed by a virtual open mic meant to open space for the sharing of poetry, spoken word, songs, rap, art, and/or something we have yet to imagine!
Session 3| Healing through the Arts: Join us for this healing session featuring a guided art lesson facilitated by a Woman of Color artivist. Learn how the arts can serve as a tool of resilience and resistance as you use art to express your pain, joy, and hopes for the future. If able to, and located in the Las Vegas area, we may step out of our bubble and meet at the gallery for this one. Social distancing will be strictly enforced. Virtual connection for those joining us from afar still made available.
Session 4| Mental Health & Strategies to Cope: Join this important conversation facilitated by a local healing professional and walk away with new ways to cope with the pressures of family, school, work, friendships, and even isolation in the wake of COVID 19. This give some, take some, sisterhood radical love fest is sure to ease some of the stress of the current social climate. You won't want to miss it!
Session 5| Mindfulness and Yoga with my Sisters: Grab some comfortable clothes, a pair of yoga shoes or socks, and a comfortable floor space, and let's practice getting quiet together. We'll set the stage with a few mindfulness activities, participate in a 15-minute yoga exercise, then debrief our experience through writing and dialogue. Our goal – tapping into or cultivating a sense of inner peace. Namaste.
Session 6| Code Switch Walks and Talks with Girl Trek: For this session, we'll get our virtual walk on. Inspired by Girl Trek , a social health movement for Black women, we'll lean into the mantra 'We are our mother's daughters' as we walk and talk together. It's sure to be major fun!
Session 7| A Rock Climbing Challenge: If the times allow, we'll break out of our bubble and take the party to one of our favorite rock climbing spots. This meetup is for local Las Vegas Valley folks only. Though social distancing will be strictly enforced, we'll have some fun challenging ourselves to fly high on the walls. Free to the first 15 who register but of course, more are welcome to attend. Partnership discounts also available.
Session 8| Black Girls and Women Matter: Words and statements of solidarity are not enough and protesting is just the beginning. We must also leverage this moment with action. Thus, we invite you to join us for a viewing and discussion of Dr. Monique Morris' Pushout Documentary. The goal is to develop a strategic plan of action to advocate for replacing school police with more restorative discipline approaches. We'll also develop a list of "asks", as well as a timeline to launch our plan of action. If interested in being the change you want to see, and committed to gender and racial justice for Girls of Color attending local schools, then we invite you to join us!
African Dance & The Rhythm of the Drum:
We also invite those in Las Vegas to join us for a special weekend meetup, as we join Mama China Hudson for her Saturday African Dance Class. Nothing is more healing than the drum and it will give us a chance to meet in person.
So, if feeling safe enough to come out, we invite you to join these spirited Saturday dance sessions from 10:00 AM – 11:00 AM. Not feeling much like dancing? Then come out and watch the fun. Either way you are welcome. No RSVP needed, just bring yourself, some comfortable clothing and socks, a chair or blanket if you are watching, and a small $10 donation to provide China if you are dancing. No donation required for Girls who formerly join and fully engage in all LOve is Healing sessions. We got ya'! More information provided about location once we begin.