LSFF 2019: NEW SHORTS: Sketch Night
January 13, 2019 @ 5:00 pm

-

8:00 pm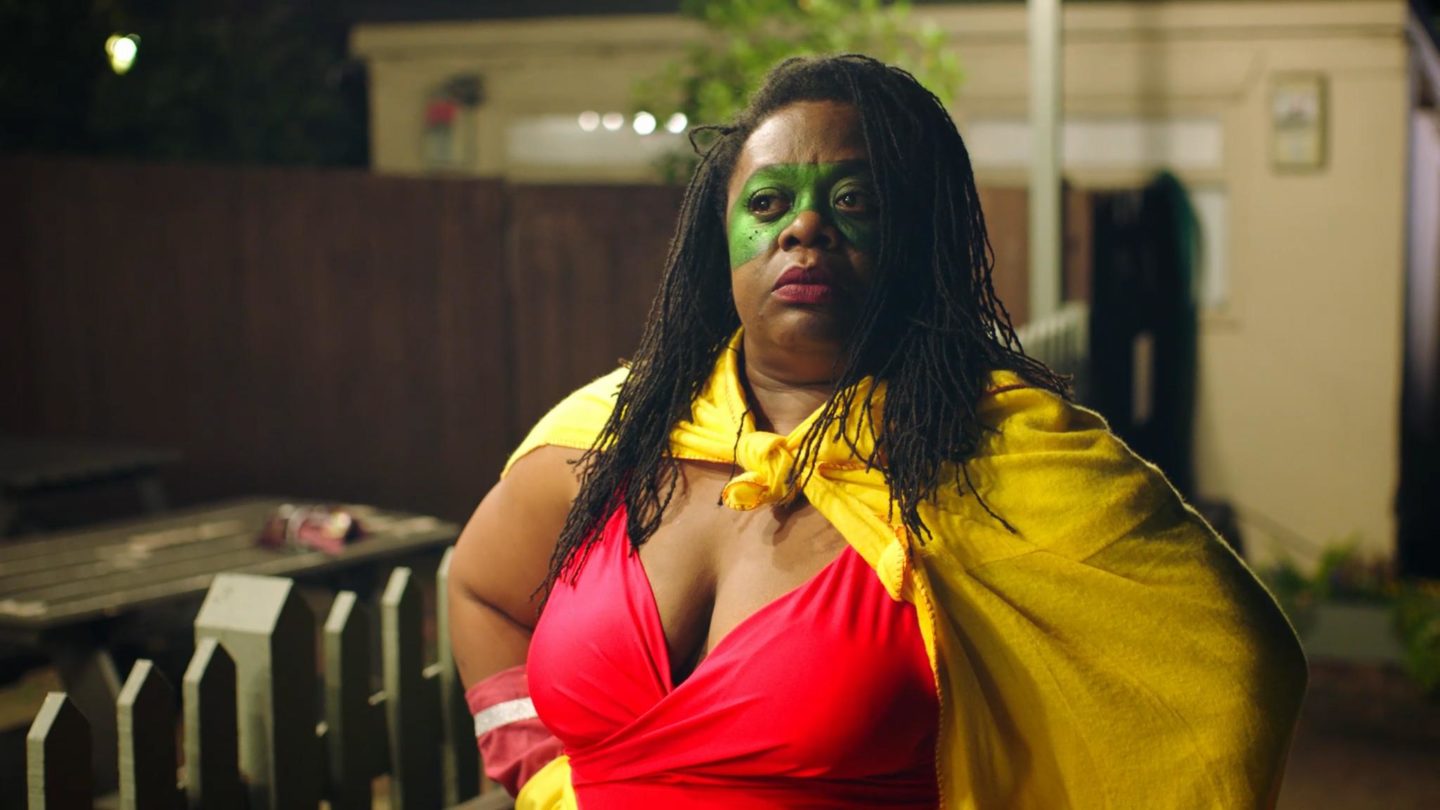 LSFF's always raucous Sketch Night is back delivering quick hit shorts and live comedy to thaw out your wintry soul. Warm up with Bug's Adam Buxton, Steve Oram (Aaaaaaaah!), Mathew Kelly (Stars in your Eyes), Asa Butterfield (Hugo) and Jason Flemyng (Lock Stock & Two Smoking Barrels) appearing as psychopathic puppets, Scandi detectives, devil worshippers and, you know, everything in between. 64'
Live comedy from sketch duo Ladylikes interrogating gender expectations and female relationships, and Nigerian-born, London-based stand up Akin Omobitan. In association with Short Sighted Cinema. Hosted by Gem Carmella.
SPOKKE, Jim Archer, UK, 3'
THE FRONT DOOR, Andrew Rutter, UK, 7'
FANCY MAN, Stuart Elliott, UK, 2'
THE CHOP, Jennifer Sheridan, UK, 1'
CAR PARK LOVE NOTE, Roger Francis Cook, UK, 3'
A SHORT FILM IN F MAJOR, Kerry Harrison, UK, 2'
LOBSTERS, Matt Huntley, UK, 5'
WINSTON & DAISY, Felix Brady/Ben Fallows, UK, 5'
THE GREAT BRITISH RACE OFF, Natasha Jatania, UK, 8'
MUMATAR, Destiny Ekaragha, UK, 10'
RIGHT PLACE, WRONG TIM, Eros Vlahos, UK, 7'
THE MATE WHO THINKS HE'S BIGGER THAN HE IS, Maxim Levy, UK, 2'
FRAMED, Jonathan Burteaux, France, 2'
BREXICUTED, Chris Shepherd, UK, 6'
BAD WORDS, Mark Jackson, UK, 1'
The Offer for LSFF
Arrive an hour early before the film and stay-for-a-long-as-you-like post-film to enjoy a range of organic, independent and fair-trade drinks and lunch from the guest vegan kitchen at this totally unique creative space by the River Lea in Hackney Wick.  From organic wines and Processco , mulled wine and cider, ales and a range of soft drinks including Kompassion Kumbucha and Rejuce, you can enjoy the views canal side in their winter garden or the inside space transformed from an old sausage factory.  Operating as an experiment in ethical and sustainable business, this space has been created by local artists and social entrepreneurs and hosts a wide-range of events throughout the year.
About Grow, Hackney
Grow is a creative space with inside and outside bars and a kitchen created out of an old sausage factory by the River Lea in Hackney Wick. It is run as an experiment in ethical and sustainable business and works in partnership with local artists, musicians, DJ's and community groups. Most events are free, from live jazz and blues, open deck reggae, open mic and art and film festivals. Grow pays London Living Wage, uses eco-electricty and sources ethical and locally wherever possible. 
Grow exists for music, art, food, conversation, community and belonging. Everyone is welcome.  Website www.growhackney.co.uk Instagram, Twitter & Facebook @growhackney   
Finding Grow, Hackney
Grow, 98C Main Yard, Wallis Road, Hackney Wick, E9 5LN. Just 5 minutes walk from Hackney Wick Overground and 15 mins walk from Stratford. 
The inside venue is accessible by wheelchair and includes an accessible toilet. The Canalside, WInter Gardens and Air Draft is only accessible using stairs.