Luton Black Men with Kehinde Ogunlabi – Fathers TV show Sat 29th June 7-9pm
June 29, 2019 @ 7:00 pm

-

9:00 pm
Event Navigation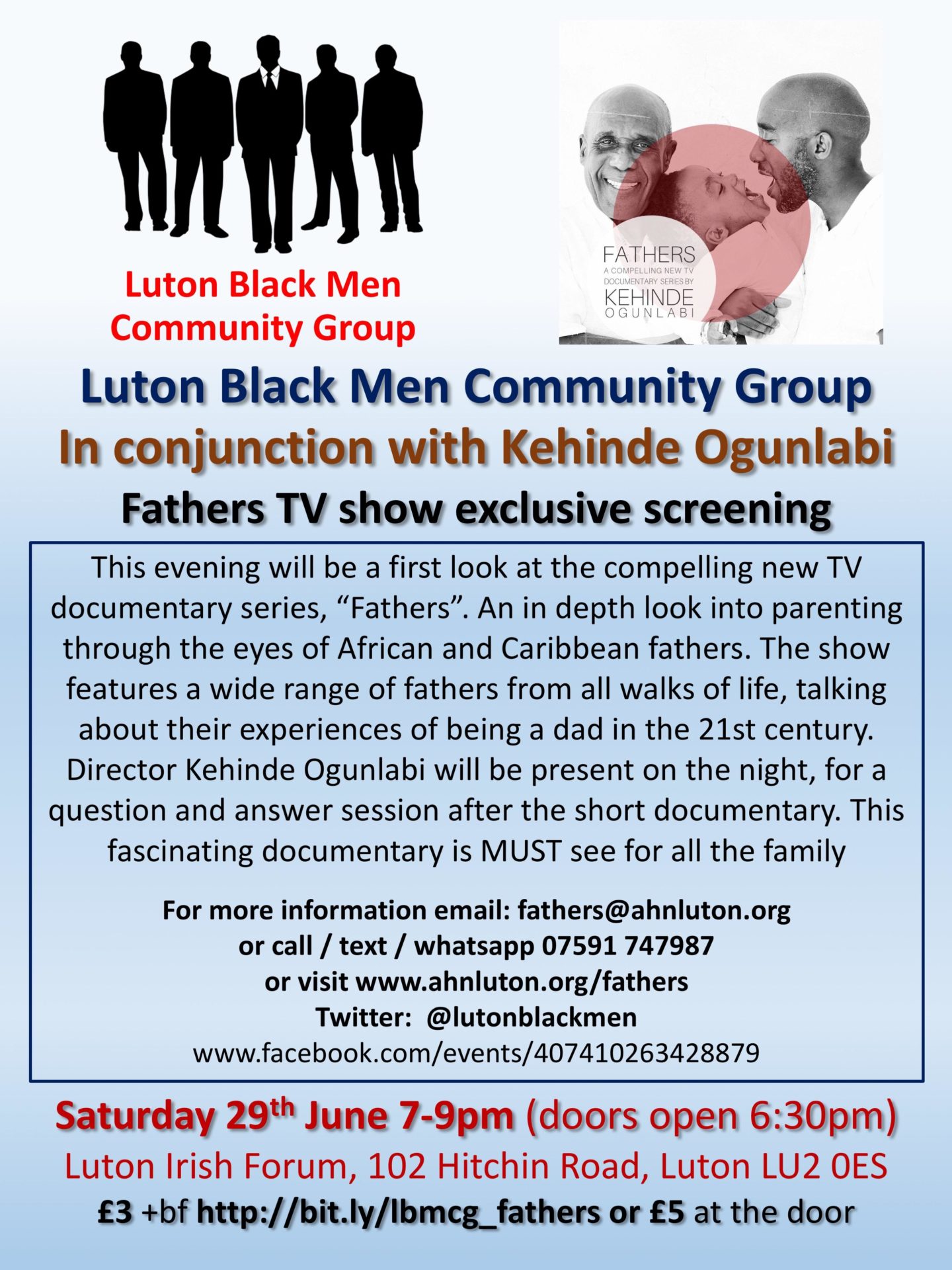 Luton Black Men Community Group in conjunction with Kehinde Ogunlabi
Black Fathers TV show exclusive screening (Luton)
Saturday 29th June 7-9pm (doors open 6:30pm)
(for the whole African Heritage family, men, women, boys and girls)
Luton Irish Forum, 102 Hitchin Road, Luton LU2 0ES
(Vehicle entrance is at an exit off the Hitchin road / Brunswick street roundabout via the car park)
Vendors with stalls selling African-centric products – come with your wallet / purse.
Q&A and networking session
This evening will be a first look at the compelling new TV documentary series, "Fathers". An in depth look into parenting through the eyes of African and Caribbean fathers. The show features a wide range of fathers from all walks of life, talking about their experiences of being a dad in the 21st century. Director Kehinde Ogunlabi will be present on the night, for a question and answer session after the short documentary. This fascinating documentary is MUST see for all the family
Luton Black Men Community Group are African Heritage Men that pool their resources, time and energy to uplift the community with events for the whole African Heritage family (men, women, boys and girls).
Luton Black Men – Fathers TV show Sat 29th June 7-9pm