Networking for Success
July 11, 2019 @ 4:00 pm

-

7:30 pm
Event Navigation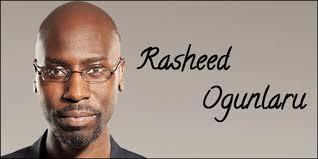 Like it or loathe it, effective networking is one of the keys to building a succesful, sustainable business or career.
Your ability to connect, influence and build strong relationships is what may be the difference between whether you thrive or struggle to survive – especially if you are a small business owner, sole trader, a manager or if are in a competitive market or profession.

Likewise networking and influencing skills are often the difference between those who really excel, innovate and create opportunities in their chosen career / field of business and those who are left behind.  
Join leading life coach, motivational speaker and business / corporate coach, Rasheed Ogunlaru author of Soul Trader – Putting the Heart Back into Your Business for this unique event to help you build your business, win new opportunities and contacts – and to punch beyond your weight. It is ideal if you're starting or growing your own venture or indeed if you are looking to develop your skills to gain greater professional career opportunities.
Overall this empowering seminar and networking event will help you win customers, contacts and business opportunities by developing the clarity, confidence, communication skills to build rich relationships and connections to help you flourish. It will also help you carry out your networking effectively, authentically, with integrity – and free from nerves.
You will leave the seminar able to:
Develop a strategic, effective action of plan for networking and business 

Overcome networking nerves, stress and anxieties 

Make a powerful, positive and punchy impression 

Find your own authentic networking style, approach and voice

Become interested in others and make them interested in you 

Create rapport, respect, relationships and then rewards 

identify the right people in the right places to network 

Work a room effectively and confidently 

Follow-up, forge links, friendships, partnerships and create opportunities 

Create win-win situations and learn the importance of being earnest. 
Who should attend?
Anyone who wants or needs to win more influence, contacts, customers or business 

Anyone who fears or loathes networking – or if you really love it.

Anyone looking to further develop their career and professional opportunities.

Anyone looking to build people and customer skills. 
Where? Venue: British Library Business & IP Centre 96 Euston Road, London NW1 2DB. Disabled access info
When? Select from full lists of dates in the dropdown box above.  
Fee:  special price £25 – including tea, coffee & biscuits.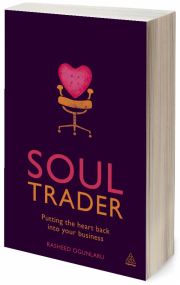 About Rasheed Ogunlaru
Rasheed is a leading life coach, business / corporate coach and motivational speaker. His clients include entrepreneurs, entertainers, teachers, healers, high achievers and organisations. He helps people of all backgrounds achieve greater success, confidence, balance and fulfilment in all areas of their lives, careers, relationships and business. He is the business coach partner of the Business & IP Centre and author of Soul Trader- Putting the Heart Back Into Your Business and The Gift of Inner Success. Please visit Rasheed's website for more information.
Plus NEW: visit Soul-Trader.biz Rasheed's new online resource for aspiring and established sole traders and small business. This resource includes: free membership; newsletter; podcasts; inspiring interviews; discounts towards events; tools; templates; Rasheed's Coach Yourself programme and much more.
 Hear about the event from attendees and the host