When logged in you can personalise your front page with information important to you, if logged out you can subscribe to your favourite categories by email. Welcome to Blacknet.
ONLINE: Midlands Regional Health and Well-being Event
May 5 @ 9:30 am

-

12:00 pm
Organiser:
CIPD Midlands Area Partnership
Event: ONLINE: Midlands Regional Health and Well-being Event
Start Date: 5 May 2020 9:30 am
End Date: 5 May 2020 12:00 pm
Venue: Online Event

Please note this Health and Well-being Event is no longer being run as as a face-to-face meeting, it has been converted into an online event which will run from 09:30 to 12:00.  The event will be run in an interactive format and will allow you to network with your fellow HR professionals from across the Midlands area.  If you have any questions please contact the CIPD Regional Executive Eleanor Lloyd Jones on e.lloydjones@cipd.co.uk
CIPD Midlands Regional Health and Well-being Event
CIPD Midlands are delighted to welcome the CIPD President Professor Sir Cary Cooper who will be the opening speaker at our first regional Health & Well-being event taking place on Tuesday 5 May.
At this session Cary will provide an overview of the key health and well-being issues facing employers and organisations as we move into the 2020s such as:
The impact of technology and the right to disconnect

How line managers can support mental health at work

Managing workplace conflict including bullying and harassment
He will also explore issues relating to the current Corona Virus situation such as working from home effectively, how to achieve work/life balance and staying positive in a lockdown. 
Following on from Cary Cooper's session we will hear about how health and well-being initiatives have been implemented at Next:
How to embed well-being initiatives into the workplace and keep the momentum going
Over the past 3 years Oakwood Training have been helping Next look after the mental health and well-being of their staff. From developing corporate policies and well-being charters to creating and delivering comprehensive training programs and procedures.  Terry Streather, Oakwood Training Director and Andy Latham, Head of Well-being at Next will share their journey with you.
They will also discuss the impact that Corona Virus and self-isolation has had on the workforce and will consider:
The difficulties in managing staff remotely

The impact on mental health of employees and how an employer can provide support

How to remain connected with staff that have been furloughed

The next steps – bringing staff back together again and rebuilding team morale

 
Guest Speakers: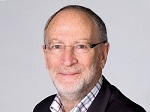 Professor Sir Cary Cooper CBE, President CIPD
Cary Cooper is 50th Anniversary Professor of Organisational Psychology and Health at Manchester Business School, University of Manchester. Cary is the author/editor of over 120 books on occupational stress, women at work and industrial and organisational psychology. He has written over 400 scholarly articles for academic journals and is a frequent contributor to national newspapers, TV and radio. He holds Honorary Doctorates from several universities. In 2001 Professor Cooper was awarded a CBE by the Queen for his contribution to occupational health. He was Chair of the UK's Academy of Social Sciences and in 2010 was awarded the Lord Dearing Lifetime Achievement Award by the Times Higher Education for his distinguished contribution to higher education. In 2014, HR Magazine voted him The Most Influential HR Thinker in the UK and he was awarded a Knighthood by the Queen for services to the social sciences. Cary is President of the Institute of Welfare, Past President of the British Association of Counselling and Psychotherapy, President of RELATE and President of the British Academy of Management. Cary was elected as President of the CIPD in December 2015.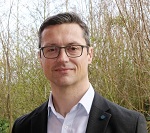 Terry Streather, Director and Head of Training at Oakwood Training
Terry is a Mental Health and Personal Safety expert, with extensive experience as both a frontline practitioner and trainer. He is helping some of the UK's largest companies look after the mental wellbeing and personal safety of their staff.  He understands that our health and the way we feel has a huge impact on the way we behave, the decisions we make and our productivity. Terry is passionate about helping organisations create a safer, healthier workplace, by placing wellbeing at the very core of what they do. Not only because it's the right thing to do, but because it makes good business sense. Happy, safe employees make better employees.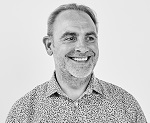 Andy Latham, Head of Health, Safety and Wellbeing at Next
Andy is the Head of Health, Safety and Wellbeing at Next Plc and is responsible for driving improvement across its stores and warehouses in the UK and Eire as well as its international garment sourcing offices.
He has a wealth of practical experience in developing and launching across his whole spectrum of responsibility and strongly believes in "sensible health and safety management".  Prior to working at Next he was Head of Environmental Health at Asda and an EHO in local government.
FAQs
How do I join the online meeting?
The meeting will be run on Zoom and you will be send full joining information nearer the time fo the event.
Where can I contact the organiser with any questions?
If you have any questions please contact the CIPD Regional Executive Eleanor Lloyd Jones on e.lloydjones@cipd.co.uk or 0116 235 7992
Thanks for visiting, you can use the button below to quickly share with your friends, family or colleagues