When logged in you can personalise your front page with information important to you, if logged out you can subscribe to your favourite categories by email. Welcome to Blacknet.
POP UP SHOP- Black History Month
October 24, 2020 @ 12:00 pm

-

5:00 pm
Event Navigation
Organiser:
Networth and VibesLdn
Event: POP UP SHOP- Black History Month
Start Date: 24 Oct 2020 12:00 pm
End Date: 24 Oct 2020 5:00 pm
Venue: U7 Lounge

Black history month- POP UP SHOP
Networth and Vibe are extremely excited to announce our Black History month special weekend POP UP SHOP event.
After the turbulence of Covid 19 we want to continue to support small businesses and our communities by launching an exclusive shopping experience with a VIBE! Creating NEW HISTORY!
There will be an array of unique companies displaying & selling their amazing products & services inside & outside at the beautiful canal side venue.
The event is being held at U7 in trendy Shoreditch, N1 5QJ on 24th October from 12pm-5pm
We can't wait to see you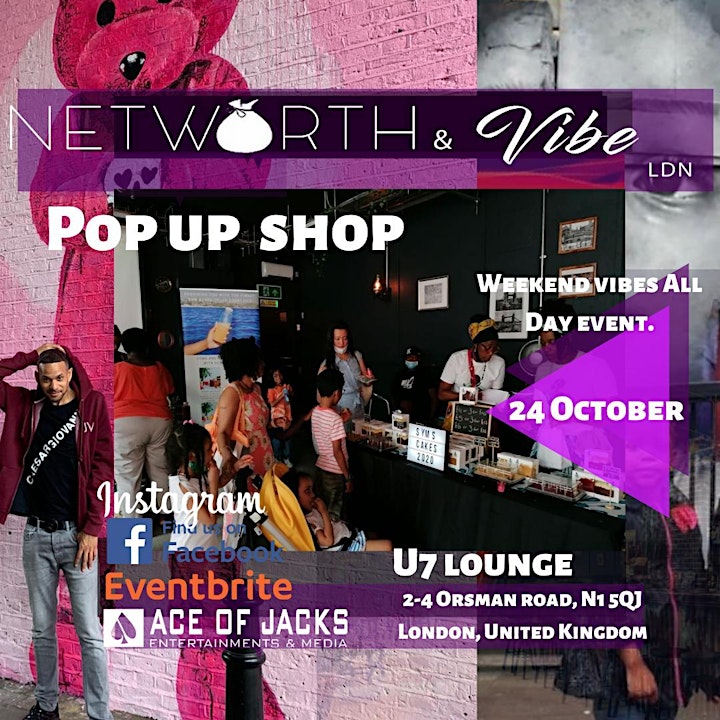 Thanks for visiting, you can use the button below to quickly share with your friends, family or colleagues
Related Events