Songhoy Blues
August 11, 2019 @ 7:30 pm

-

10:00 pm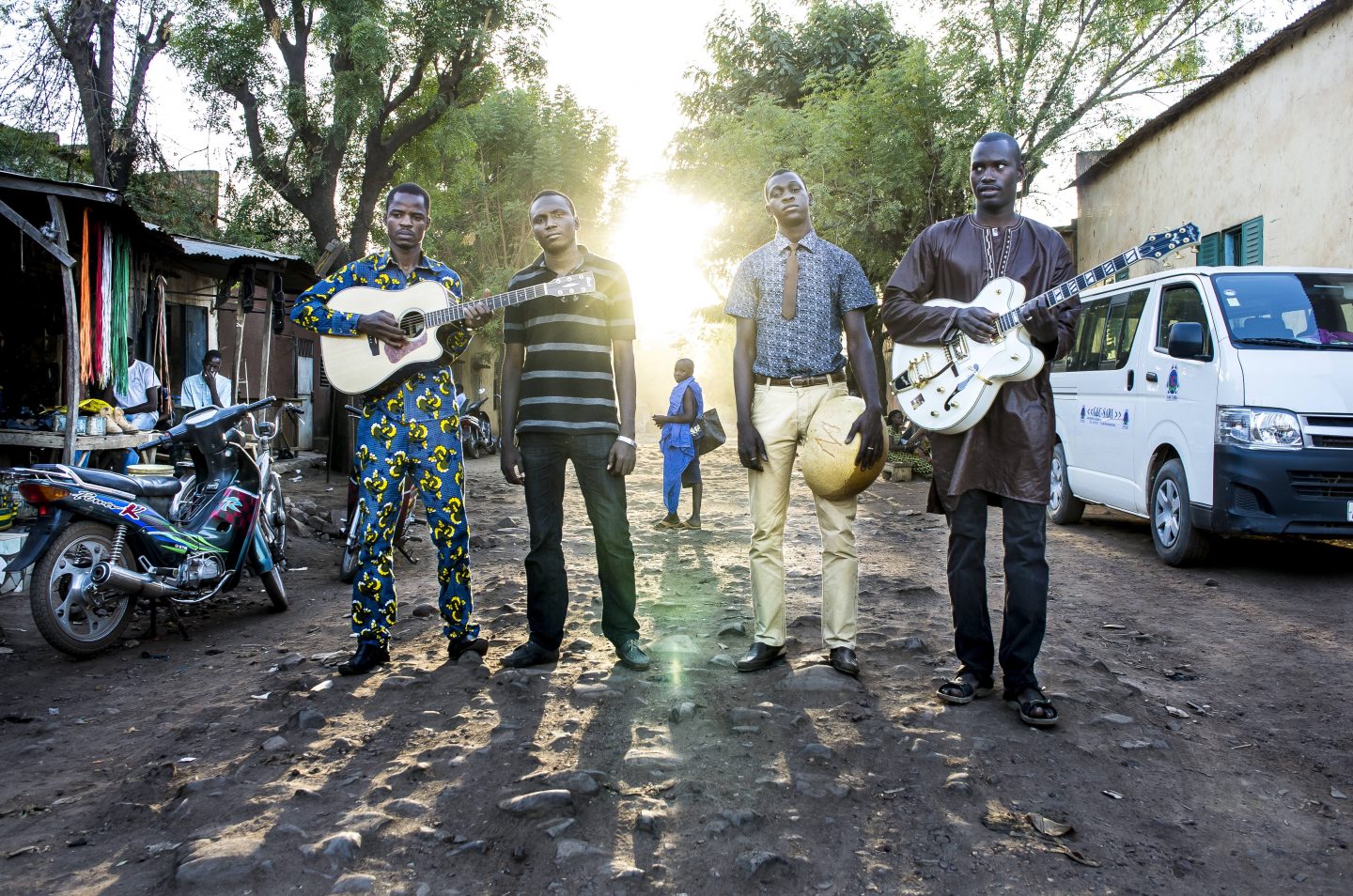 Born out of war and exile, this Malian group creates blistering, compelling West African rock music fused with elements of reggae and country.
It was formed in 2012 when three musicians from northern Mali – Aliou Touré, Garba Touré and Oumar Touré (not related) – fled to the capital, Bamako, after the Islamist group Ansar Dine took control of the region, banning music among much else. The three met in Bamako, recruited drummer Nathanael Dembelé, and a band began.
Following their debut, Music in Exile, their new album Résistance explores how Mali is perceived by the rest of the world in music often described as 'desert blues.'
Aliou explains, 'The situation in Mali now is different from 2012: it is getting better, so the lyrics we wrote are all about that.'
Painting a picture of their part of the world with humour and defiance, the band collaborate on Résistance with special guests including Iggy Pop.
Related Events