The Maroon War – a hidden Black and British history of Jamaica
October 8, 2020 @ 7:05 pm

-

8:15 pm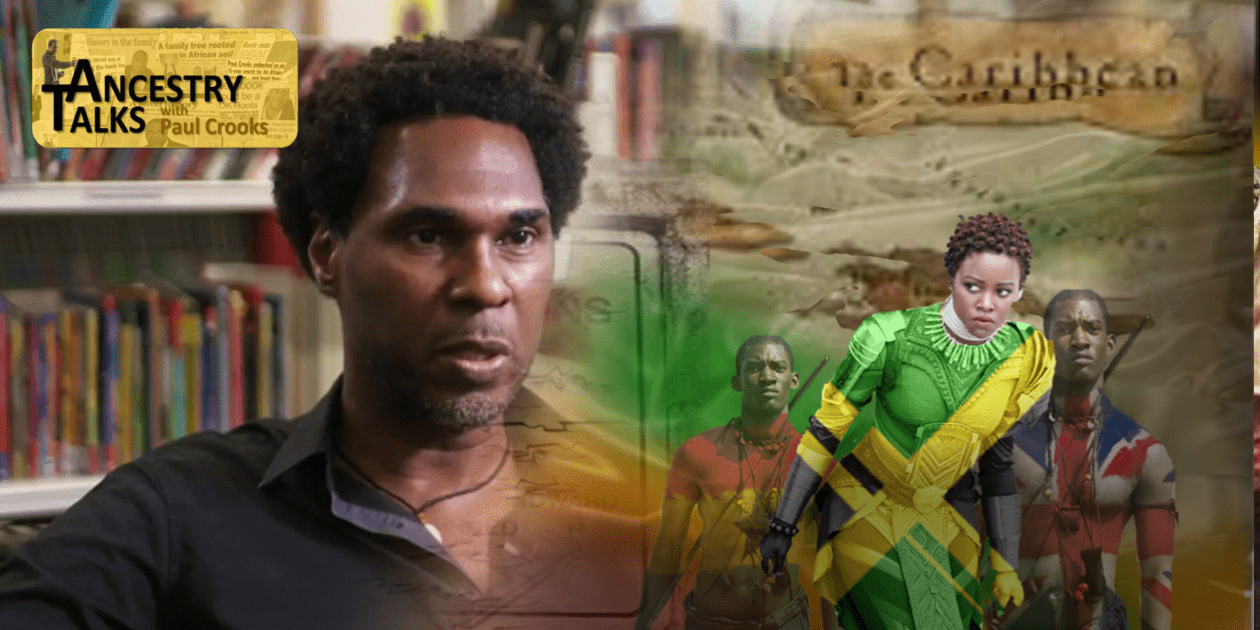 Who were the Maroons of Jamaica? Why was Briktain at war with them? Who were the leaders?
DESCRIPTION
Who were the Akan Speaking Maroons of Jamaica? Why did Britain go to war with them? Who were the leaders?
There were great Black leaders of freedom movements in modern Black History, but could the first Maroons War of Jamaica the great story of slavery and resistance in modern Black History?
The pioneering African Caribbean genealogist and acclaimed author and Paul Crooks will discuss a hidden Black and British history of Jamaica's Maroons. Focussing on the Maroon War with Britain, Paul draws attention to the impact of Maroon activities as the prequel to
• Britain's Industrial Revolution; and
• The rise and fall of Britain's system of slavery in the Caribbean
Paul critically discusses some key historical figures in this Black and British history, challenging audiences to draw their own conclusion on a particularly turbulent time in the history of the Caribbean.
For more about Paul Crooks click here
WHO IS THIS TALK FOR?
The talk is suitable for anyone
new to exploring family history & Black History
with some experience of searching for your ancestors but want to develop your skills and knowledge of Black history further
HOW TO GET THE EVENT LINK
Links to the one hour online live cast will be provided via an automated email an hour before the event starts You'll get email reminders with link included before 15 minutes before the event starts.
WHAT PEOPLE ARE SAYING ABOUT ANCESTRY TALKS
Watch and learn more about Ancestry Talks with Paul Crooks.