The Sierra Leone Arts & Culture festival
October 26, 2019 @ 12:00 pm

-

6:00 pm
Event Navigation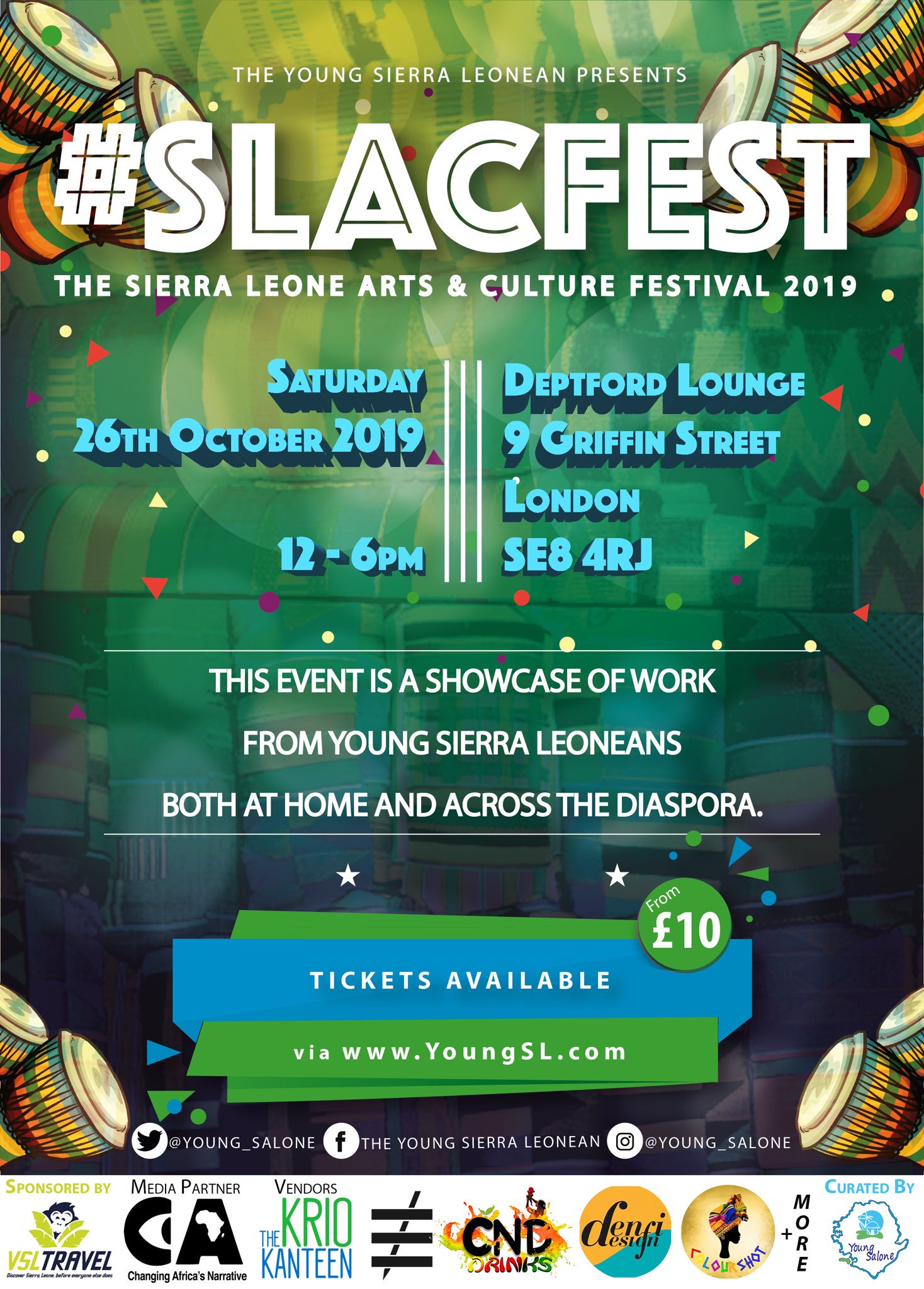 The Young Sierra Leonean Beyond Freetown presents to you, the Sierra Leone Arts & Culture festival 2019 #SLACfest.
After two successful years, #SLACfest returns to an even bigger venue bringing another day of celebrating and showcasing young Sierra Leoneans both at home and in the diaspora.
We will kickoff the day with photo exhibitions and illustrations from young Sierra Leoneans across the globe as we welcome guests to a selection of Sierra Leonean snacks.
Activities on the day include a presentation on Sierra Leone's history, a talk on health and wellbeing as Africans, with a focus on Sierra Leoneans, and a 20mins introduction to reading and writing Krio, using text supported by Sierra Leone's legendary linguist Daphne Pratt.
Other activities include a poetry film showcase, film interviews, a look into the future of Sierra Leone and a topical discussion with some of our young people.