The State of The Black Community – Killeen
June 19, 2020 @ 5:30 pm

-

7:45 pm
Event Navigation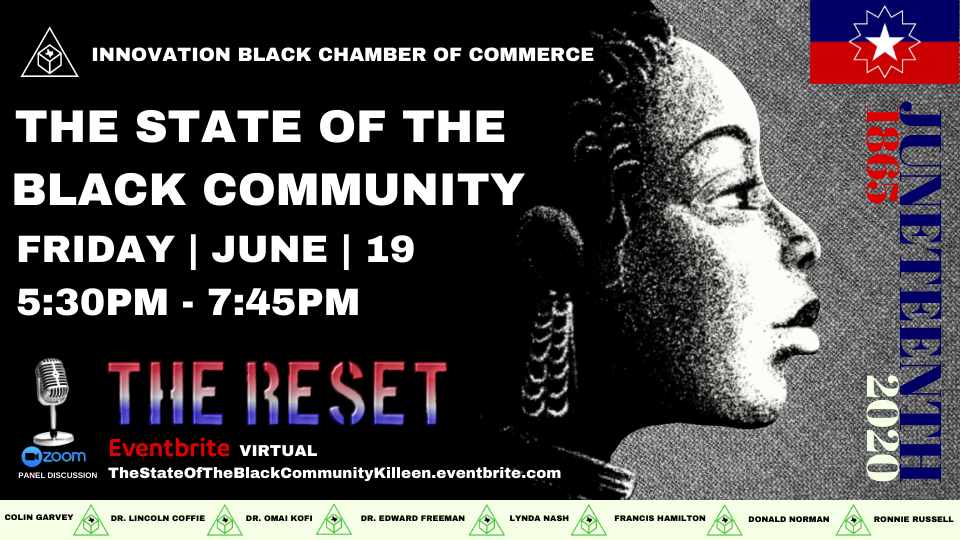 The State Of The Black Community – Killeen
Greeting family!
We would like to welcome you to IBCC Juneteenth Celebration, The State of The Black Community – Killeen. This powerful 2020 Juneteenth Celebration marks 155 years outside of U.S. recorded Africans in America Slavery. This Juneteenth will have a historical special guest, Honorable Marcus Mosiah Garvey Jr. grandson!
Colin Garvey – General
Francine Hamilton – Real Estate
Dr. Lincoln Coffie – Spiritual
Dr. Edwards Freeman – Health
Lynda Nash – Politics
Ronnie Russell – Business
Dr. Omai Kofi – Economics
Donald Norman – Education
"The Reset" It's time to realign our selves with our true greatness and divine order.
Matthew 20:16
So the last shall be first, and the first last: for many be called, but few are chosen.