When logged in you can personalise your front page with information important to you, if logged out you can subscribe to your favourite categories by email. Welcome to Blacknet.
The Windrush Papers
June 19, 2019 @ 6:00 pm

-

8:00 pm
Event Navigation
Organiser:
BTWSC Events/African Histories Revisited
Event: The Windrush Papers
Start Date: 19 Jun 2019 6:00 pm
End Date: 19 Jun 2019 8:00 pm
Venue: London Action Resource Centre

Marking AntiUniversity Now 2019 and Spirit Of AJY1987-88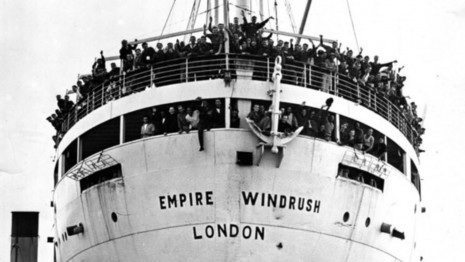 The Windrush Papers
Host: Kwaku
Venue: London Action Resource Centre, 62 Fieldgate Street, London E1 1ES (Whitechapel)
Date: Wednesday June 19 2018, 6-8pm
Cost: Free
This presentation eschews the "bad histories", misinformation and conflations of the Windrush narrative, by focusing on the genesis, 1947-1950 – the immediate before and after periods of the arrival of the Empire Windrush from the Caribbean. it's based on contemporaneous accounts of the period, rather than revisionist narrative.
Come and find out more, ask questions, and add to the narrative. Be prepared to challenge your cognitive inertia, and be open to resolving any cognitive dissonance that might occur!
The presentation is followed by a discussion, which allows the audience to interrogate the issues raised in the presentation.
Click to book AntiUniversity Now June 15-22 2019,  British Black Music Month June 1-July 31 2019, and African History programmes www.AfricanHistoryPlus.eventbrite.com.
Kwaku is a music industry and history consultant. He's the BTWSC/African Histories Revisited co-ordinator, and organiser of British Black Music Month in June/July, International Reggae Day UK on July 1, and the year-long Spirit Of AJY1987-88 programmes. His music and history events are respectively posted at www.BBM.eventbrite.com and www.AfricanHistoryPlus.eventbrite.com. 
This event is part of Antiuniversity Now festival 15-22 June 2019 www.antiuniversity.org.  By signing up to this event you will be added to the Antiuniversity mailing list. To opt out please email antiuniversitynow@gmail.com
Thanks for visiting, you can use the button below to quickly share with your friends, family or colleagues