The Women & Well-being Course
January 11, 2020 @ 10:30 am

-

February 12, 2020 @ 1:30 pm
Event Navigation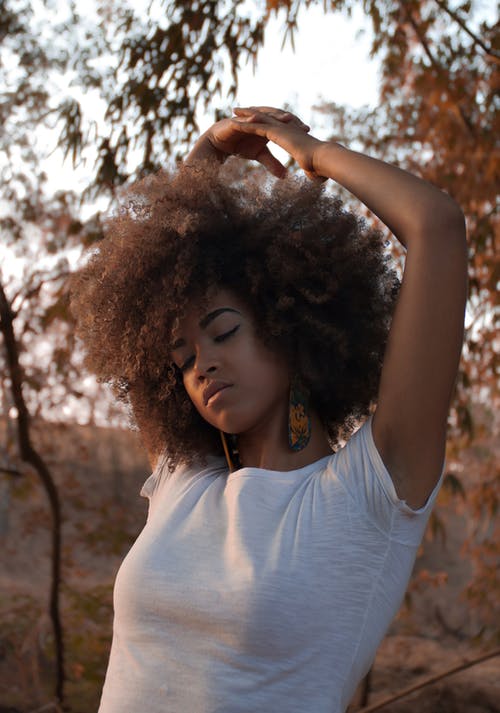 Women are the bearers of the future and gatekeepers of wisdom and knowledge. We are life-givers, carers, and nurturers but there are times in our lives that we are oppressed, vulnerable to abuse, neglected, lose control over our bodies, and compromised our own well-being.
The course is a holistic and inclusive well-being project for all those that identify as women. You will be given the tools and techniques to develop, empower and discover yourself despite experiencing any trauma, stress, anxiety, depression and low social status. This course is about experiential learning in a culturally sensitive way so women from primarily Black Asian Minority Ethnic (BAME) and LGBTQ+ communities can engage with their mental health with cultural context.
The course uses evidence-based interventions. Each module is focused around each chakra or energy pathways – Root, Sacral, Solar Plexus, Heart, Throat, Brow, and Crown. Each chakra is used as an avenue for you to explore in-depth your physical and psychological well-being without medicalising it. Instead, the course is ran using a holistic model which releases you from being seen as just vulnerable, being stigmatised, and not being in control of your life. The healing happens around learning to balance and open up to release negative emotions, regenerate a sense of self-confidence and celebration of your womanhood.
The project aims to:
Educate you to regulate yourself in order to function fully to create a future that contributes to a higher quality of life.
Empower you to take control of your well-being to ensure success in all areas of your life.
Enable you to connect together your physical, mental and spiritual in order to practice self-care and healing.
Open you to new experiences and to discover yourself in a safe space.
Facilitate you and other women from all ages (18 years plus), sexualities and backgrounds with an emphasis for women from BAME communities.
Create a social environment for you to build your support network and make friends.
Improve your mental health and well-being.
This course is open to anyone that identifies as a woman that want to improve themselves, curious of how the mind works, want personal development, in need of sisterhood, or professionals working with women that need new tools in their mental health first aid kit. This course is only suitable for adults.
By the end of this course, you should:
Understand the basic principles of well-being
Understand good practices in managing your well-being
Know how to communicate effectively
Understand what support is available to adopt positive health behaviour
Be able to manage stress and crisis
Be able to implement ways to improve your quality of life
Critically reflect on own learning and well-being practices
This is an 8-week course running on Saturdays from 11 Jan to 29 Feb so please make sure that you can commit to at least 80% attendance. If you think this course is for you then we ask that you purchase a ticket that will cover admin costs of getting you on the course.
Each session is PAY WHAT YOU CAN on the day as this course is not funded as this is a pilot project to gain funding and we understand that not everyone can pay fully the TRUE worth of the course which is £120 per participant. We have pay-what-you-can per session suggestions of:
£15 per session (if you are earning over £25,000 p.a.)
£10 per session (if you are earning under £25,000 p.a)
£5 per session (if you are on benefits)
You will be working with Dionne Williams, a Psychologist, life coach and a healer who will facilitate the course, provide you with a coursebook and email coaching throughout the 8 weeks. There are ONLY 20 SPACES ON THIS COURSE.

If you would like to know more about accessing the course then please email Dionne Williams at dionnewilliams2010@gmail.com
**** Event disclaimer ****
Some topics may be triggering, therefore, we ask you to practice self-care and know that as part of our ground rules will be encouraging you to have self-compassion and for the group to keep confidentiality of what is shared. We will be able to signpost you to suitable additional support, if applicable.
We will be asking you to fill out an application form with your contact details and any learner's needs, please be transparent with us. If we do not have the capacity to support your additional needs we have the right to give you a full refund and not accept you on to the course.
In the unlikely occurrence that the course will be been cancelled or postponed due to circumstances beyond the control of Dionne Williams or the venue, we cannot be held responsible for any other costs (except for the full refund of your ticket purchased on this platform) incurred by the event attendee.
There may be photography taken on the course and by attending you give us permission to use any general crowd photos you appear in our marketing material. 
Dionne Williams does not accept responsibility and expressly excludes liability to the fullest extent permitted by law for:
any loss or damage to any personal property left unattended during the course organised by Dionne Williams unless caused by the negligence of Dionne Williams; or
death or any personal injury suffered by you on the course unless caused by the negligence of the Dionne Williams.