Tropical Sun marks 21st Anniversary with donation to Sickle Cell Society
November 2, 2017 @ 8:00 am

-

January 31, 2018 @ 5:00 pm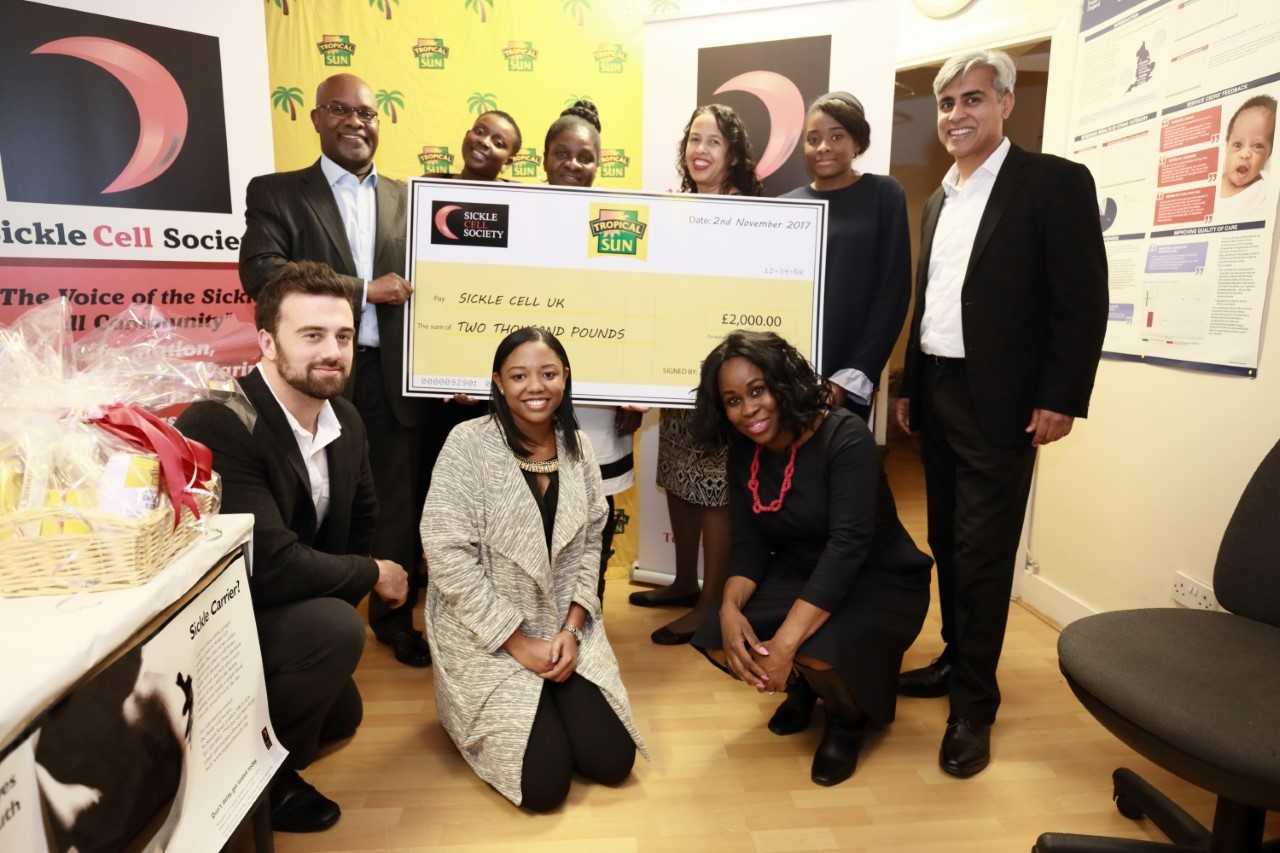 World Foods specialist Tropical Sun is celebrating its 21st birthday by investing £21,000 towards community projects in Jamaica and the UK.
To celebrate their 21st anniversary, Tropical Sun foods have reached out to support community initiatives around the world, including the Sickle Cell Society in London.
The Sickle Cell Society London received a donation of £2000 to support the society with an additional £1000 worth of products distributed to the organisations service users. A presentation event from Tropical Sun took place at the Sickle Cell Society Headquarters, London on 2nd November 2017.
The Sickle Cell Society works towards helping individuals with sickle cell disorder to reach their full potential through access to a support service, education resources and restorative holidays. Its mission is to increase understanding of the disorder and resolve the variability of treatment for people living with sickle cell disorders – and with Tropical Sun's donation and support, they take another step towards reaching their target.
Quote from John James, Chief Executive: "We [the Sickle Cell Society] are very grateful for the support and donation from Tropical Sun. Sickle cell disorder mostly, but not exclusively, affects people from African and Caribbean backgrounds so it is good to see that Tropical Sun are supporting diverse communities."
Additional information
The Sickle Cell Society became a registered charity in 1979. It was formed by a group of patients, parents and health professionals who were all concerned about the lack of understanding and inadequacy of treatment for people living with sickle cell disorders. The Sickle Cell Society is managed by a committee of 10 volunteers, elected at the Annual General Meeting.
Tropical Sun was founded in 1996 and was amongst the first food brands to establish a consistent supply of authentic African and Caribbean foods to the UK's ethnic communities. Starting with a few specialist ingredients, the brand has now expanded its offering to over 450 products from all over the world including Asia and South America.