Vintage Jamaican Music Soundclash
September 7, 2018 @ 10:00 pm

-

September 8, 2018 @ 6:00 am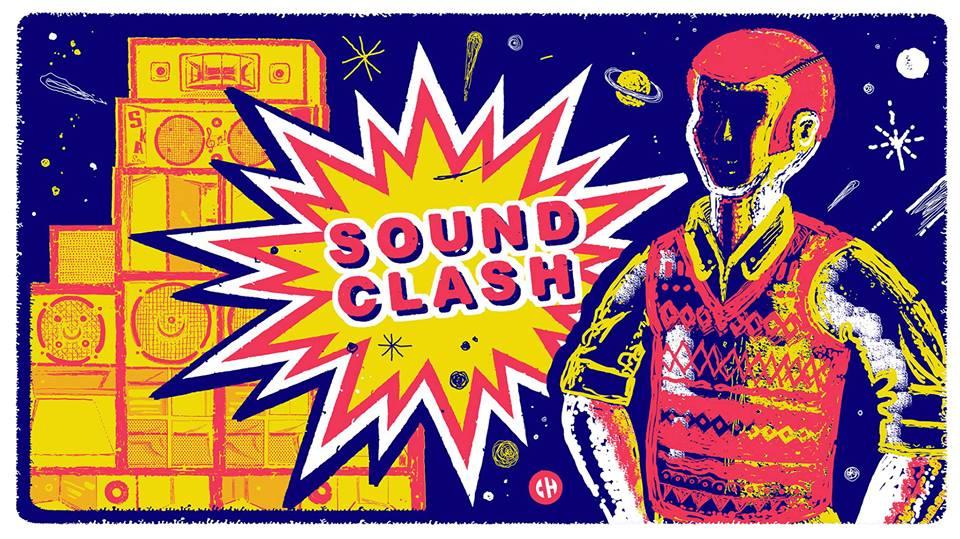 We're more than happy to present you the 1st. Vintage Jamaican Music Soundclash at Yaam Berlin in September!
Tiny T (King of Kings 2011, London) vs.
Mr. Mass (King of Kings 2012, Manchester) vs.
Thomas Eiene (Get Ready – 60's Reggae Club Oslo)
Presented by The Rhythm Ruler
Powered by Maratone Long Distance HiFi
If you think of a soundclash these days, dubplates and dancehall come to your mind. Heavy Hammer was just crowned as latest champion of 'War Ina East' at YAAM and won with creative and exclusive specials. In England you can find a different soundclash culture, it is mostly popular in the revival scene and takes it's inspiration from the 60s in Jamaica. No dubplates, but only original records from the 60s and 70s are presented by serious collectors and selectors to the audience.
The 'King of Kings Revival Clash' in Hamburg in 2011 and 2012 proved that this concept is working very well in Germany as well. YAAM and Maratone Soundsystem teamed up for another oldies soundclash this year, the two Hamburg Kings Tiny T and Mr. Mass will compete with Thomas Eiene from the 'Get Ready – 60s Reggae Club' in Oslo for the title 'Berlin Vintage Soundclash Winner 2018'. It's you, the audience, who will decide who of them plays the best Ska, Rocksteady and Early Reggae and wins the tune fe tune in the final. Make some noise!
Soundclashkultur wird hierzulande vor allem mit Dubplates und Dancehall verbunden, jährlich wird im YAAM beim War Ina East ein neuer Champion gekrönt. Anders in England, dort sind Soundclashes eher in der Revival-Szene populär. Angelehnt an die frühe, jamaikanische Musikkultur werden dort originale Schallplatten aus den 60er und frühen 70er Jahren gespielt, neben dem richtigen Tune zur richtigen Zeit entscheidet auch die Präsentation durch den DJ über die Gunst des Publikums. Dass dieses Konzept auch außerhalb Englands funktioniert, hat der King of Kings Revival Soundclash in Hamburg gezeigt. Im September treten zwei Gewinner des King of Kings, Tiny T aus London und Mr. Mass aus Manchester sowie Thomas Eiene, ein europaweit bekannter Sammler und DJ aus Oslo in Berlin gegeneinander an. Allein durch den zustimmenden Lärm des Publikums wird entschieden, wer in den Musikrichtungen Ska, Rocksteady und Early Reggae die besten Platten präsentiert, im Finale tune-fe-tune gewinnt und den Titel "Berlin Vintage Soundclash Winner 2018" mit nach Hause nehmen darf.