Wisdom Wednesdays: Black Genius Discussion Group
June 10, 2020 @ 3:00 pm

-

4:00 pm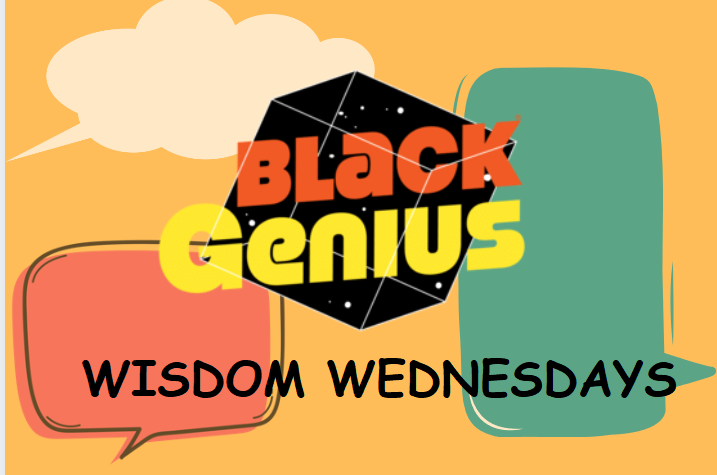 Wisdom Wednesdays are an opportunity to connect, discuss, and exchange wisdom about Black Genius during COVID19 .
Wisdom Wednesdays: Black Genius Discussion Group
is a space for families to connect, explore, and exchange wisdom about Black Genius during the COVID19 pandemic. Albeit challenging, this moment has also presented a unique opportunity to
reimagine our schools.
With schools closed and students now learning from home, what new
genius
are you discovering in your children? In yourself? What will it take to nurture and protect that genius when students return to school classrooms?
At
Village of Wisdom (VOW)
we protect Black Genius by centering the needs of Black families and children in the pursuit of culturally affirming classrooms. Alongside caregivers, school leaders, community members, and other champions for racial equity in schools we seek to investigate and challenge the systemic barriers that limit the full expression of Black students' genius.
We believe that the full realization of Black Genius relies on the racial climate of their learning environment. The racial climate can be determined by the presence of the following elements:
Can-do-Attitude
Interest Awareness
Multi-Cultural Navigation
Racial Pride
Selective Trust
Social Justice
The Black Genius Profile captures these elements, creating a shared language between families and teachers about ways to support their student's genius. Join our weekly parent discussion group to connect, unpack and exchange wisdom about Black Genius!
Zoom information will be sent ahead of our meeting. Please contact Taylor Webber-Fields at twebberfields@villageofwisdom.org for more information!