World Cinema Film Festival
June 22, 2019 @ 12:00 pm

-

June 23, 2019 @ 7:00 pm
Event Navigation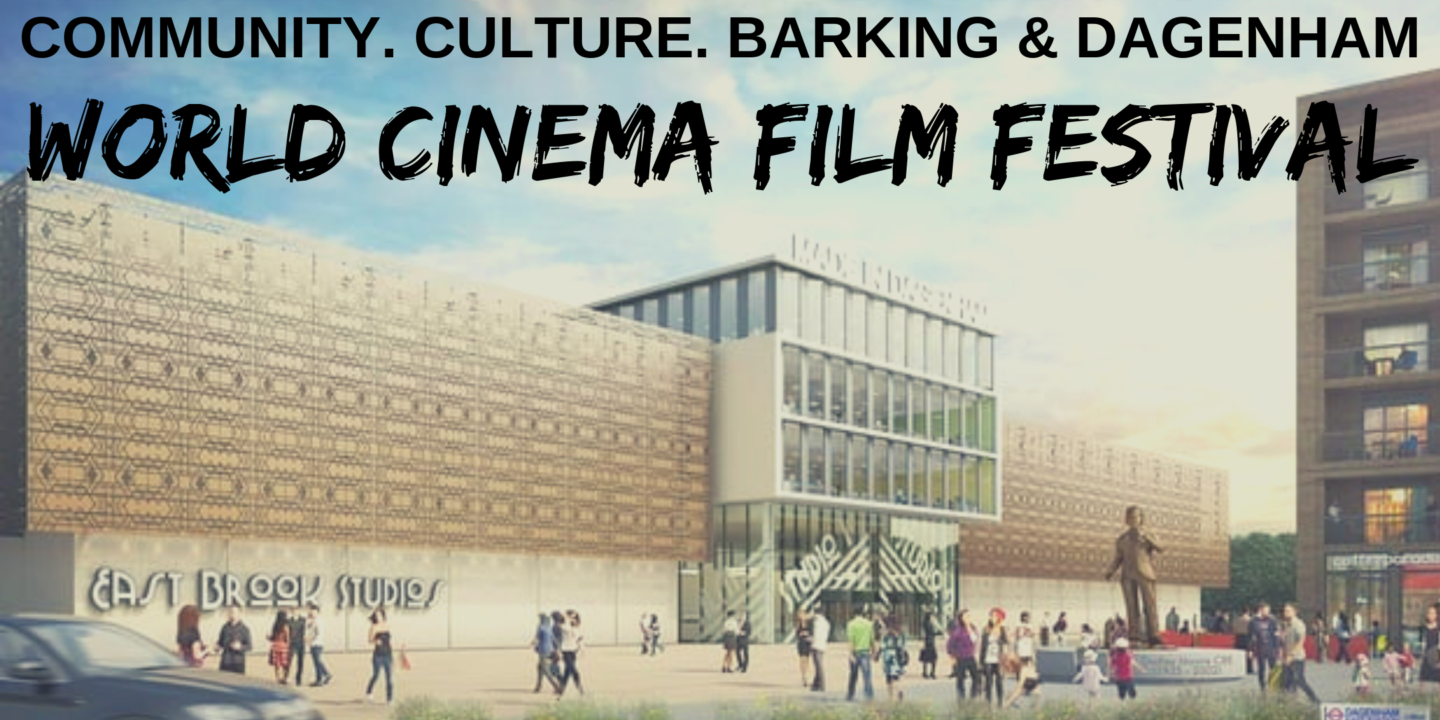 Join Bluebird Pictures for the second year of their World Cinema Film Festival which celebrates community and culture around the world through a love of film. 
Held over two days at London East (the site where the new Dagenham Film Studios will be built) enjoy global food stalls, short films, documentaries and animations, expert talks from industry pros, networking and prizes.
Held in the London borough of Barking and Dagenham to celebrate it's diversity – with 137 different languages spoken –  we will be be presenting awards for the winners of our festival both local and international.
Choose from a standard day ticket, two-day pass or VIP ticket which includes a limited edition swag bag with lots of goodies and front row seats to all talks and screenings!
The WCFF is a celebration of culture in our special borough in a bid  to bring different people together to enjoy films – which is why we always include a selection of films from countries that represent this diverse pocket of London.
And remember you don't have to be a filmmaker to enjoy this event, whether you love watching films or are simply interested in a new experience then come along! 
Saturday June 22nd line-up
Guest speakers:
Casting director Suzanne Smith (Boys Don't Cry, Outlander, Origin, Good Will Hunting)
Concept Artist Po Sing Chu (Wonder Woman, Guardians of the Galaxy, The Hunger Games)
Director Sam Masud (Two Dosas, My Pure Land)
Director of Photography Fabian Wagner (Game Of Thrones and Justice League)
More TBC
Winners films:
Documentary – Barking and Dagenham
Film – Barking and Dagenham
Animation – International
Plus selected films from Pakistan, Romania and Nigeria
Food stalls incude: Runmbunctious Jellyshots, Curry Leaf catering, A Taste of Afrika and Swee 'T' licious
Sunday June 23rd line-up
Casting Director Dixie Chassay (The Favourite, In Bruges, Anna Karenina)
Documentary Filmmaker Sophie Robinson (Netflix' My Beautiful Broken Brain) 
Actress Danielle Vitalis (Soon Gone: The Windrush Monologues, Timewasters, Stath Lets Flats)
Casting Director Dan Hubbard (Lara Croft: Tomb Raider, Hellboy, Bournce Ultimatum)
Winners films:
Animation – Barking and Dagenham
Documentary – International
Film – International
Plus selected films from Lithuania, Albania and Syria
Food stalls incude: Rumbunctious Jellyshots, Curry Leaf catering, A Taste of Afrika and Swee 'T' licious
We advise people to take public transport where possible with the closest station being Dagenham East (5 minute walk) – if you have any problems taking public transport and need parking give us an email and we will help you out. 
*Doors open each day at 12pm and the schedule will be sent out beforehand*
There's still time to submit your film for a chance to win a bespoke trophy and screening at the festival PLUS mentoring from industry pros on Film Freeway – submissions close June 3.
---
The World Cinema Film Festival is supported by Creative Barking and Dagenham, Barking and Dagenham Film Office and Final Draft Screenwriting software, Film London, Film Hub London, BFI Audience Network and the National Lottery. 
---