AFFORD Business Club (ABC) Membership
November 30, 2020 @ 3:00 pm

-

6:00 pm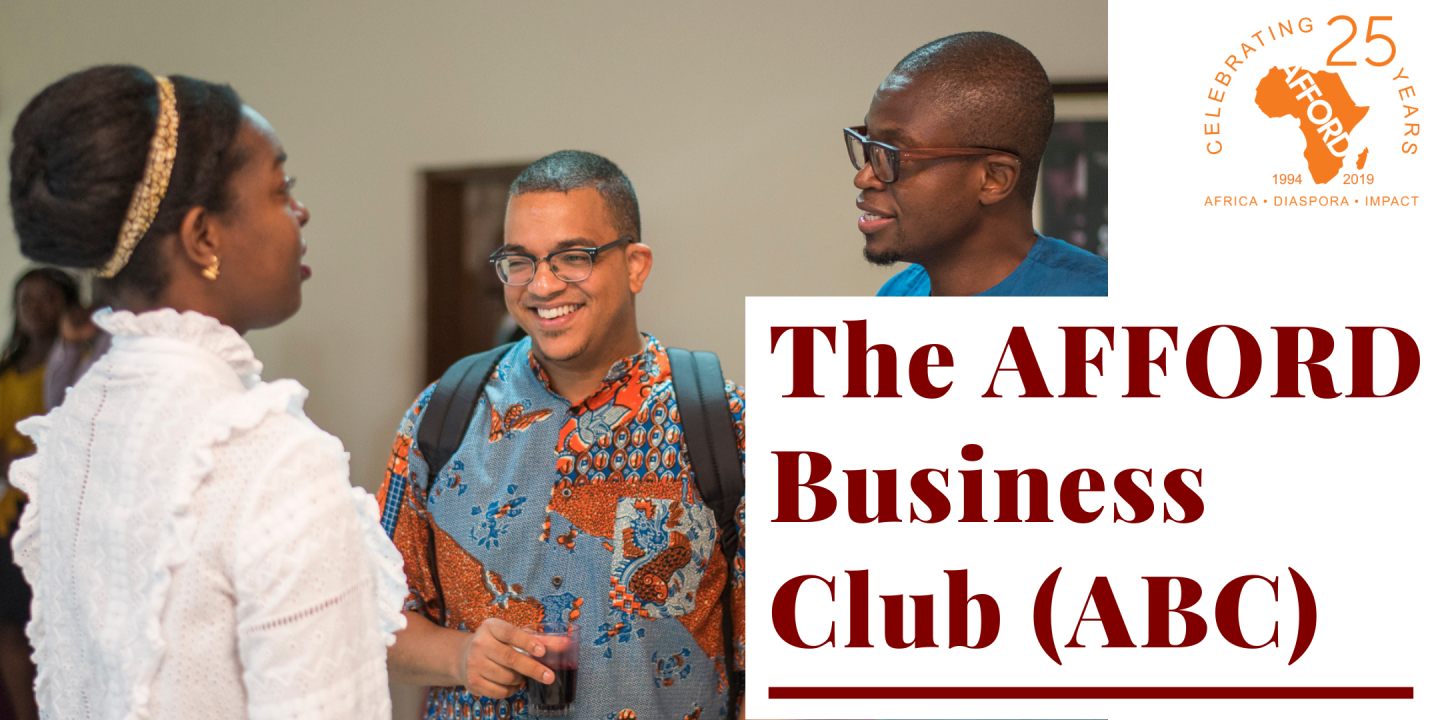 Welcome to The AFFORD Business Club (ABC), your African focused business community in the UK. It is a space to connect with entrepreneurs in the UK and on the continent with shared focuses, value-systems, ambitions and experiences as yourself.
The ABC sits within one of the most innovative diaspora social enterprises in Europe, the African Foundation for Development (AFFORD). AFFORD has been working with African diaspora communities, global governments and institutions and the private sector for over 20 years. The ABC is the pathway for African diaspora entrepreneurs to tap into and benefit from AFFORD's links, knowledge, programmes and networks.
As a member of the ABC, you will receive:
Discounted tickets to ABC workshops, masterclasses, round tables, training & networking events
20% discount on meeting and workshop room hire in a Central London location with free Wi-Fi access & two workstations
Advertise your events and services for free in the ABC monthly newsletter
Direct business advice and mentoring from AFFORD's team of experienced Business Advisors, including 1 free session
Discounted memberships to other business support services & agencies
Free Legal consultations with lawyers from partner law firm
Free tickets to our monthly ABC Connect networking and roundtable events
Access to the ABC's country partners on the ground in Africa
Free entry to accounting seminars and special prices for accounting services
You can find out more about the ABC here.
We are so excited to have you on board as a member of the ABC, so please register now and we look forward to hearing from you!
If you have any questions please get in touch at abc@afford-uk.org