Anglia Ruskin University: English Fest and History Fest
June 26, 2019 @ 9:30 am

-

3:00 pm
Event Navigation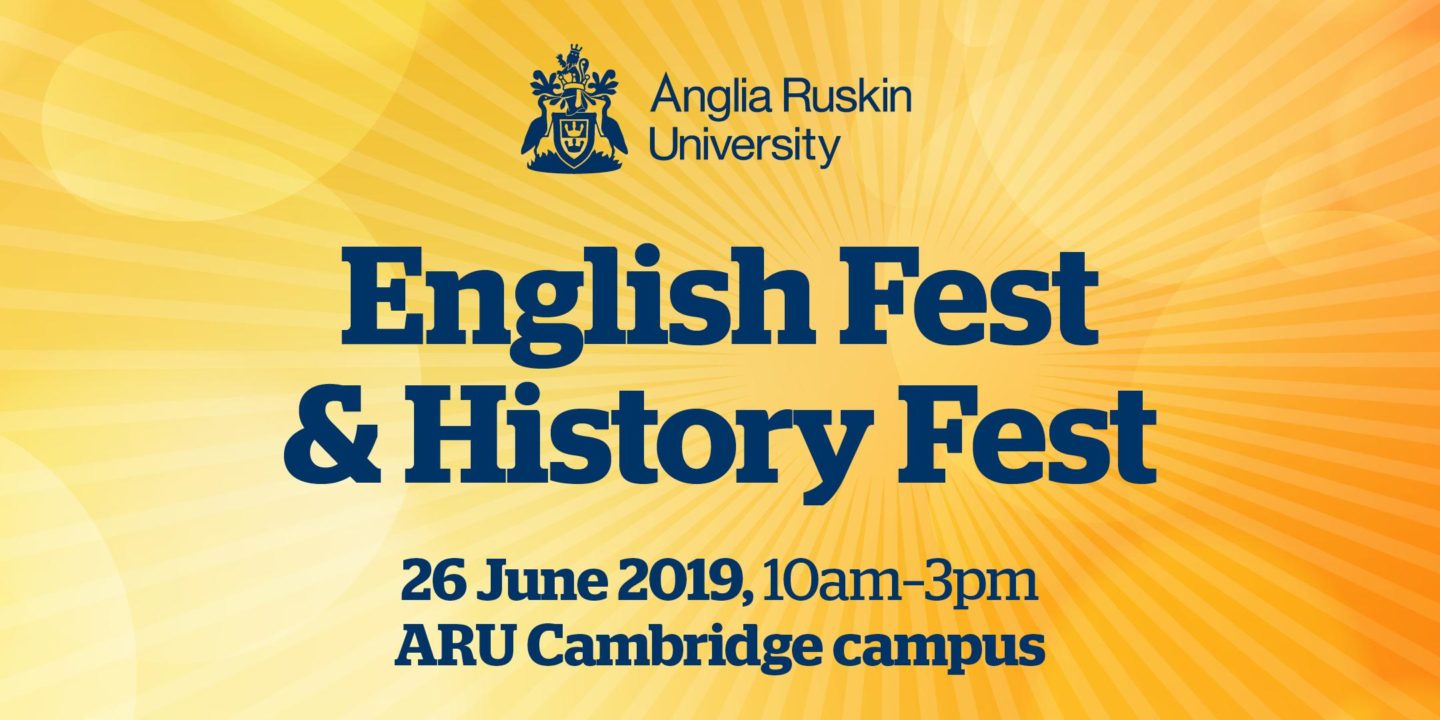 History Fest & English Fest
26th June 2019
ARU Cambridge
Campus
10:00am-3:00pm
Our History Fest and English Fest welcomes Year 12 students and teachers. Join us to take part in engaging lectures, get a taster of University study and talk to the examiners.
History sessions will include:
What made a good Bolshevik?

Did America need a Civil War?

1832 – The Great Revolutionary Reform Act?

Why did monarchy survive the British Civil Wars?

From

Windrush

to Rivers of Blood
Martin Luther King – What did he really

achieve

?

How did Stalin get away with his dictatorship?

Who killed the East

India

Company?

How to be accused of being an Early Modern Witch

Suffragettes or Suffragists – who gets your vote?

University Taster- Not so Gorgeous

Georgians

? How the Eighteenth Century Smelt

Down and Dirty with the Documents- Churchill, Appeasement and the Churchill Archive
English sessions include:
Christina Rossetti's Poetic Techniques

Listening to the past: what does literature sound like?

Interactive Lecture: The

Moomins

and the Great Flood, WWII and the Creation of the 'Refugee'

University Taster: History of the English Language

Key A-level English texts
Working with you
Staff sessions include:
Introductions to postgraduate study

History and English at ARU

Examiner session

Partnerships and networking: How can we help?
Students will gain:
A deeper understanding of key texts

Insight into study at University level

An understanding of different academic approaches to their chosen subject
Teachers will gain:
Greater insight into differences between school and HE history to be able to better support their students' transition

Understanding of opportunities for their own CPD via masters and research study

An exploration of current history teaching practice and opportunities for further collaboration
We look forward to seeing you!