BAME Seafarers in the First World War
January 24, 2018 @ 11:00 am

-

4:00 pm
Event Navigation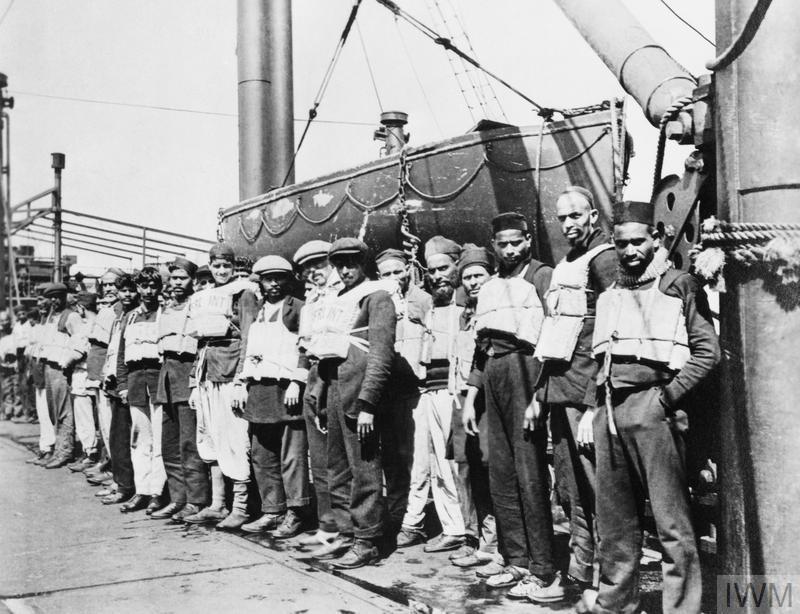 A free workshop at the University of Portsmouth exploring the experiences of Black, Asian and Minority Ethnic (BAME) seafarers in the First World War.
BAME seafarers appear to have been employed in large numbers in the mercantile marine, including in coastwise shipping around the UK as well as in oceanic trades. Thousands of BAME seafarers were exposed to the dangers of merchant seafaring in the First World War, including being sunk by enemy mines and torpedoes. Hundreds died and have no grave but the sea. Equally, BAME seafarers also served in Royal Navy vessels around the UK. The contribution of those BAME seafarers who died, and the many more who survived, is almost invisible in accounts of the First World War at sea. Those who died are usually commemorated far from where they served, on memorials in Mumbai and Hong Kong. Some attention has been given to the post-war 'race riots' in port towns in the UK, but the role, contribution and experience of BAME individuals and communities in seafaring itself seems to have been ignored.
This workshop will help identify steps that can be taken to enable greater engagement in the history of BAME seafarers in WWI.  The workshop is intended to engage participants from academia, the heritage sector, community projects and individual researchers. It is hoped that the workshop will give rise to or encourage the development of specific proposals for research and/or heritage projects, including community-based projects under the HLF First World War: then and now programme.
Programme
11.00 – 11.20: Welcome and round-table introductions
11.20 – 11.40: Background to workshop
11.40 – 12.30: Presentations             
12.30 – 13.30: Lunch
13.30 – 14.30: Discussion Period #1
14.30 – 15.00: Tea/Coffee
15.00 – 15.45: Discussion Period #2
15.45 – 16.00: Closing remarks: next steps
Venue: Room 0.37, University of Portsmouth Library, Cambridge Road, Portsmouth Hampshire, UK, PO1 2ST
Lunch will be provided for delegates.
Please note that parking in the area is extremely limited and we recommend that delegates use public transport to attend the event. Travel advice can be found at www.port.ac.uk/library/home/location.
If you have any questions relating to the event please contact Dr Melanie Bassett at melanie.bassett@port.ac.uk.
This workshop has arisen from investigation of the East Coast War Channels funded by Historic England and is supported by Gateways to the First World War, an AHRC-funded public engagement centre.
Image: The crew of SS Chyebassa, a merchant ship of the British India Line, 1917. © IWM (Q 94607)