Beyond Black History Month: A Conversation on Race
October 13, 2020 @ 6:00 pm

-

7:30 pm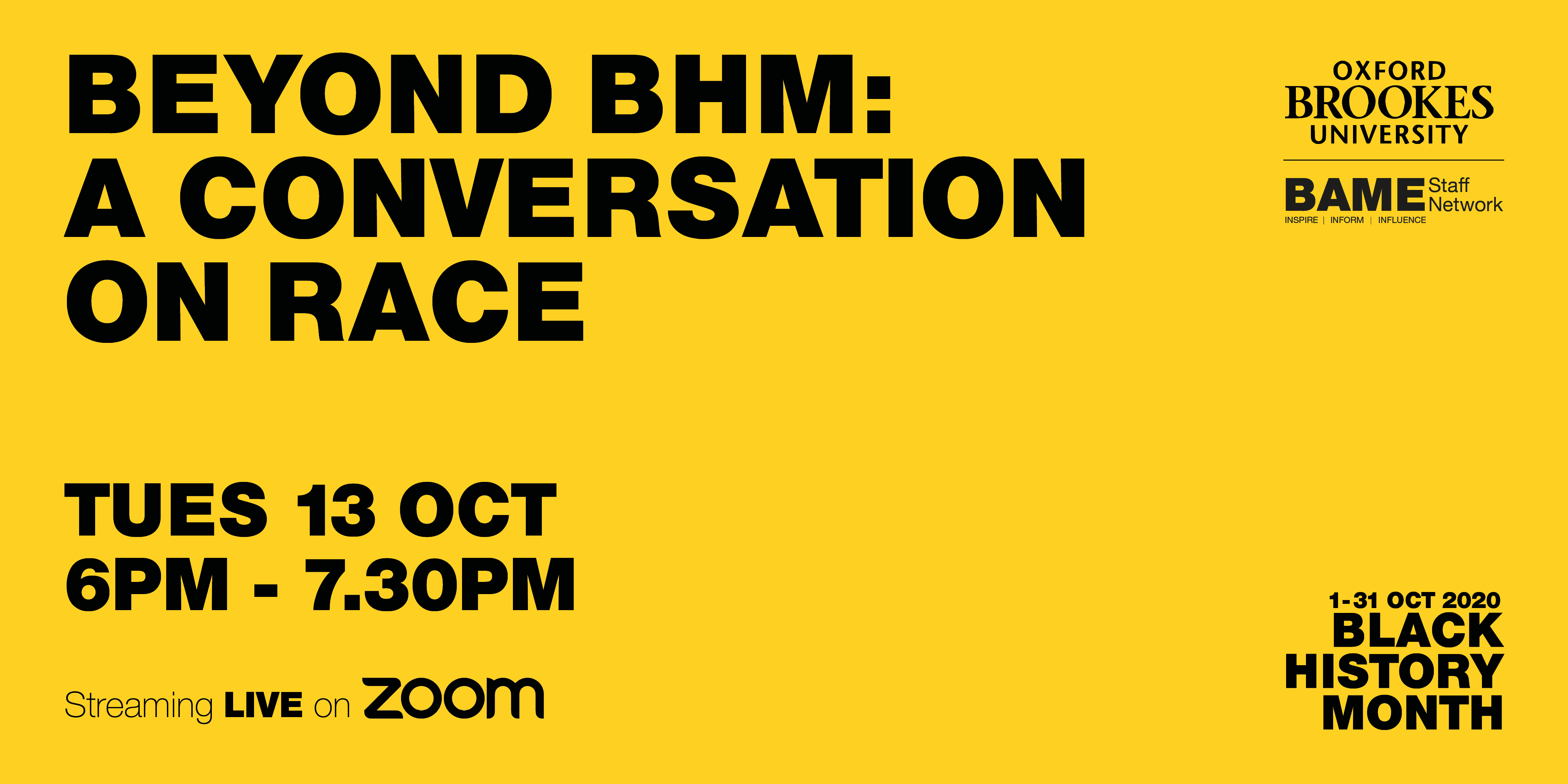 Students and staff are joined together on a panel to discuss definitive methods of diversifying Oxford Brookes University.
Beyond Black History month aims to bridge the gap of conceptual ideas on diversifying Oxford Brookes University to providing real and definitive methods of creating actions on the following topics discussed. Students and staff are joined by Pro Vice-Chancellor of Student and Staff Experience, Prof. Anne-Marie Kilday and BAME Staff Network director, Lydiah Igweh alongside a panel of student and staff reprentatives which include:
Student Panel: Amanda Selormey, Daniel Stone, Tanya Nyadzayo, Zulum Elumogo
Staff Panel: Prof. Joseph Tah, Dr. Kimberly Waring-Paynter, Dr. Sola Adesola
This session aims to target the inclusivity of Black, Asian and Minority Ethnicities within the university by having a progressive conversation about race and equality in higher education. Beyond providing opportunities to diverse communities of students and staff, this event should build a fundamentally inclusive ecosystem. Beyond Black History Month will create a lasting impact on Black, Asian and minority ethnic communities in higher education rather than a one-time discussion.