Black and Minority Ethnic Experiences in Higher Education: Policy Making
June 5, 2019 @ 6:00 pm

-

7:30 pm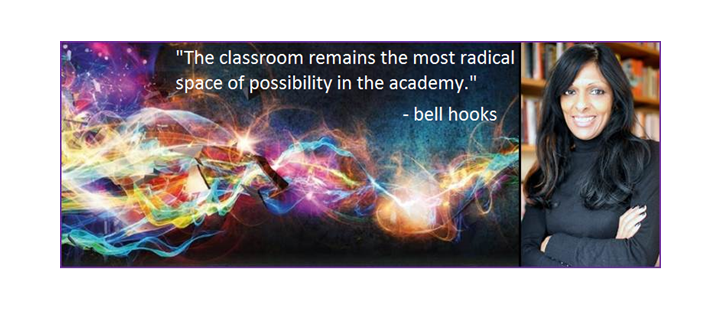 Brunel Academy for the Transformation of Teaching's  3rd Inaugural Lecture
Black and Minority Ethnic Experiences in Higher Education: Policy Making, Social Justice & White Privilege
Professor Kalwant Bhopal
Professor of Education and Social Justice
Deputy Director of the Centre for Research in Race & Education
University of Birmingham
The 3rd Inaugural Lecture by the Academy for the Transformation of Teaching taking place at 6.00pm on Wednesday 5 June in the Eastern Gateway Building at Brunel University London. This event is co-sponsored by the College of Business, Arts & Social Sciences as part of its College Education Forum.  The event is free and open to the public.
We welcome Professor Kalwant Bhopal, Professor for Education and Social Justice at the University of Birmingham, whose lecture is entitled Black and Minority Ethnic Experiences in Higher Education: Policy Making, Social Justice and White Privilege.
This lecture examines recent statistics on the representation of BME staff and students in higher education and explores how the processes of racism, exclusion, and marginalisation continue to disadvantage BME groups. Using recent empirical research on the Race Equality Charter, the talk will suggest ways forward for the inclusion of BME groups focusing on issues of equality and social justice. Professor Bhopal will also discuss how white privilege works to disadvantage those from BME backgrounds, and she will explore how universities can develop good practice for the inclusion of BME groups in higher education.
Professor Bhopal's research focuses on the achievements and experiences of minority ethnic groups in education. She has conducted research on exploring discourses of identity and intersectionality in the lives of Black minority ethnic groups as well as examining the marginal positions of Roma, Sinti, and Travellers. Her research specifically explores how processes of racism, exclusion, and marginalisation operate in predominantly white spaces, and thereby exacerbate possibilities for social justice and inclusion. She is Professor of Education and Social Justice and Deputy Director of the Centre for Research in Race and Education (CRRE) at the University of Birmingham, Visiting Professor in the Harvard Graduate School of Education at Harvard University, and Visiting Professor in the Department of Education and Professional Studies at Kings College London. Professor Bhopal's most recent book White Privilege: The Myth of a Post-Racial Society was published in 2018 by Policy Press.
We do hope you will join us – a wine reception will follow the lecture in the Eastern Gateway Atrium.
Please come and share your ideas in the discussion that will follow the lecture.
With best wishes,
William Spurlin, Vice Dean for Education / CBASS
Mariann Rand-Weaver, Vice-Provost/Education
Thomas Betteridge, Dean, College of Business, Arts & Social Sciences (CBASS)
Brunel University London
Uxbridge UB8 3PH
United Kingdom