BLACK EXCHANGE : THE NEWINGTON GREEN MEETING HOUSE TAKEOVER
October 3, 2020 @ 7:00 pm

-

10:00 pm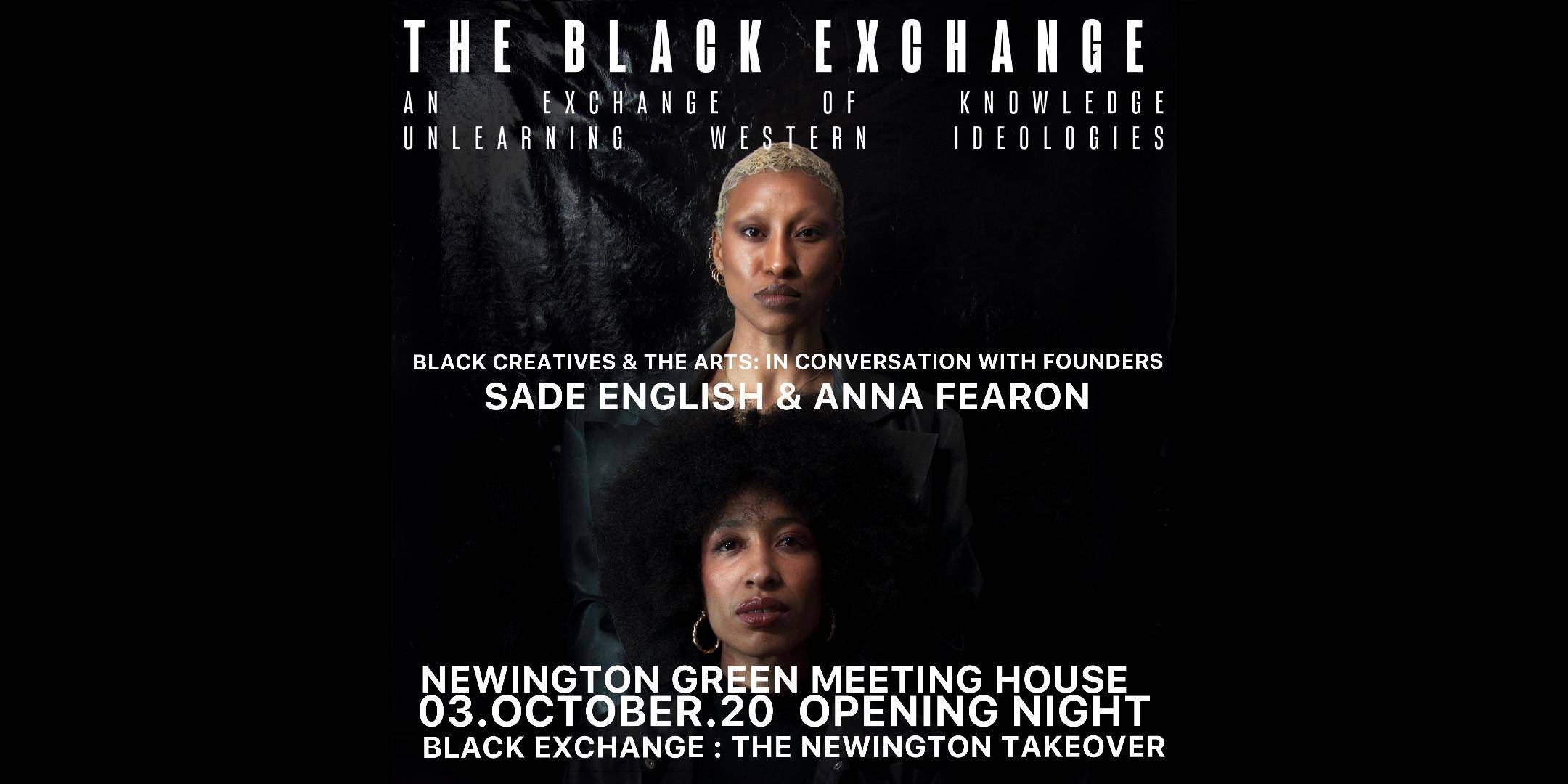 BLACK EXCHANGE : THE NEWINGTON GREEN MEETING HOUSE TAKEOVER
The Black Exchange's takeover for Black History Month. Founders Anna Fearon & Sade English will open the conversation on the arts industry, representation, society's misconceptions, the beauty of the African diaspora and the Black community. There will also be live performances from Joel Gumbe and Robia. Both live and virtual attendance is free.
The Black Exchange is an initiative focused on relearning history surrounding the African diaspora. The Black Exchange's objectives are discussing political matters and dismantling the western educational system surrounding history, past and present, and the arts. The Black Exchange was founded by two female creatives, Anna Fearon and Sade Byfield English. The Black Exchange believes in creating conversations that lead to action. Anna Fearon is a creative director, filmmaker and photographer. Sade Byfield English is an artist, curator, designer & creative director of African and Native American descent, who stands for social justice and equality.
Due to the coronavirus (COVID 19), a limited number of live tickets are available. The event will be socially distanced and groups are limited to a maximum of 6 people. Virtual tickets are also available at registration (an event link will be emailed to you on the day). Please bring a face covering (as these are mandatory) and follow the guidelines in place throughout the building.
https://www.instagram.com/black.exchanges/
https://www.instagram.com/sadeenglish/
https://www.instagram.com/anna_fearon/
https://www.instagram.com/joelgumbe/